Spago in Marina Bay Sands is an outpost of the Austrian's first restaurant that was opened in West Hollywood in 1982 and launched Wolfgang Puck into culinary fame. Spago has been awarded the AAA Four Diamond award and earned two Michelin stars align with winning the prestigious Wine Spectator Grand Award from 2010 — 2014.
Located on level 57 of Marina Bay Sands Tower 2 on the majestic Sands Skypark, the restaurant offers an amazing view of Singapore's city skyline and Gardens by the Bay. Following the footsteps of the original restaurant, Spago will be serving a creative and seasonal menu of Californian cuisine with global accents in a sophisticated, warm, and inviting ambience.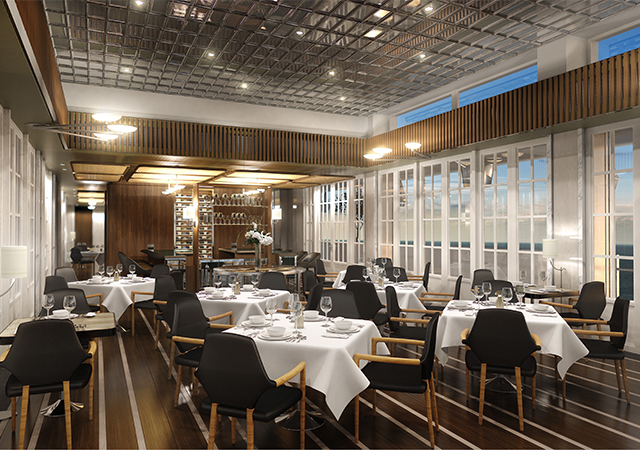 What is the inspiration behind Spago?
Spago is my home so when guests come to Spago, they are treated the same way I treat my friends at home. We serve first-class food in a relaxed, friendly environment. When I built Spago, I wanted the kitchen to be the heart of the restaurant just like it is in my home. When I have a party, everybody gathers in the kitchen so I thought, why not build a restaurant the same way? Naturally, today it's a cliché that restaurants have open kitchens but in 1982, Spago was a trendsetter and probably the first fine dining restaurant with an open kitchen.
How do you feel about Spago's first venture in Asia?
We have a long standing relationship with the Marina Bay Sands so when they came to us to open a CUT five years ago, I was very excited to expand into this new territory. When the opportunity came along to open a second restaurant at the Marina Bay Sands on top of the building where the pool is, I didn't hesitate for a second. Singaporeans are very savvy; they know about food, style and hospitality.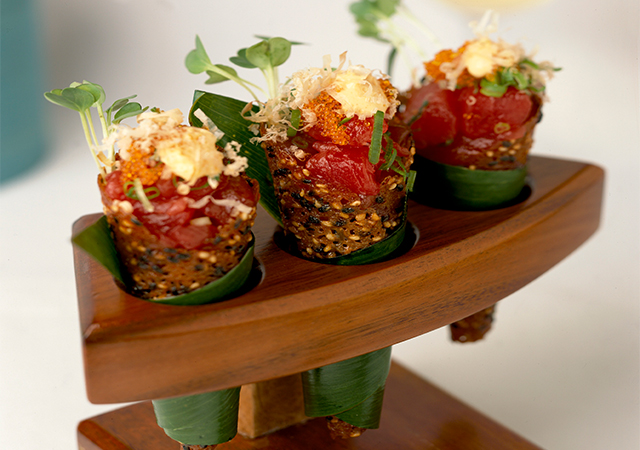 Anything exciting we can expect from Spago Singapore?
We tailor our Spago restaurant to the market because we always try to get local ingredients and then prepare them in our style. But Spago is its own brand, has its own look. The menu changes often, so we're going to offer the best or the most popular dishes from Spago Beverly Hills, too."
What is a must-try at Spago?
Spago certainly has become famous for dishes like the smoked salmon and caviar pizza, the spicy tuna tartare in miso cones and the agnolotti with truffles. And also our meat and fish dishes which are cooked on live wood fire.
What is the easiest ingredient to work with?
To me, vegetables are one of my favorite ingredients and we can prepare them in many different ways whether it's Chinese, Japanese, French or Italian. Vegetables are easy to adapt favors.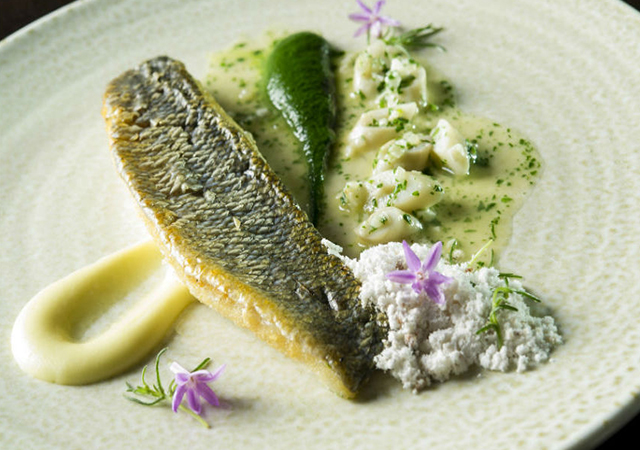 What is the most memorable cooking experience you've had?
When I was nineteen I did a stint at a restaurant named Baumanière and it was my first time ever working at a Michelin-starred restaurant.
What do you cook at home?
I love cooking at home for family and friends. Generally, the food is fairly simple, there might be a grilled fish with roasted vegetables and a Romaine salad with balsamic vinegar and a little sorbet for dessert. I always try to make some vegetables, though, I must say, my children love pasta.
What's your favourite meal of the day?
To me, dinner is really my favorite meal because it's the only time I can spend with my family at the table.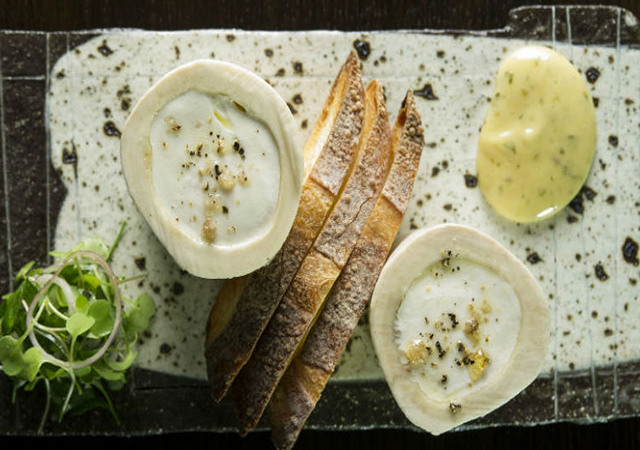 What is your favourite cuisine to cook?
Cooking is like painting – if I cook Chinese food or Mexican food or any other nationality, it has to be my own expression rather than following a recipe.
What is a typical working day like for you?
I get up at six in the morning and make breakfast for my children, take them to school, and then I might exercise for an hour. By nine o'clock, I'm on the phone with chefs and managers in our different restaurants. I also like to go to our new experiment kitchen where we talk about what's new, what can we do differently, and what we can do better. At lunch time I like to be at the Hotel Bel-Air or at Spago and by dinner time, I'm mostly at Cut or at Spago.
What is the best part of your job?
The best part for me is going to the market, buying ingredients and then the cooking part. I also like greeting our guests and saying hello to every table because I feel the restaurant is my home.
| | |
| --- | --- |
| SHARE THE STORY | |
| Explore More | |