D
ear readers, we're living in strange times indeed, and it's easy to throw our hands into the air and to simply surrender, because there is much about which we can, if we want to, despair. But rather than staring dismally at a glass that's half empty waiting for Armageddon to be visited upon us, perhaps a change of perspective is all we need to reinvigorate and to inspire us to stride forward with purpose, and one of those very compelling reasons has to be the clutch of social enterprises in Malaysia that are empowering destitute families through food.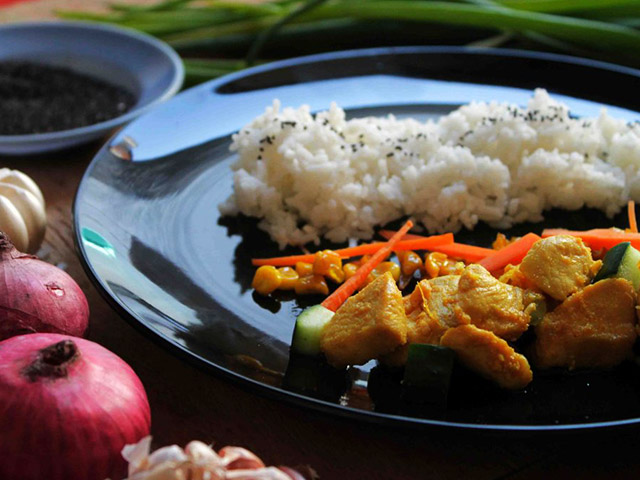 I recently interviewed not one, but two groups of wonderful people doing fantastic things, by providing families living below the poverty line with a viable income through food delivery and catering services. What really struck me beyond the extremely well organised structure of their organisations were their ages. Mastura from The Nasi Lemak Project and Kim and Swee Lin from The Picha Project share the distinction of being very young—young enough to be frivolous and shallow like their fellow Millennials, except they're anything but. The continued success of their respective social enterprises has been largely due to their unflagging efforts to continue raising the bar. Since it was formed in January this year to help disenfranchised refugee families struggling to survive, The Picha Project—named after a young boy whose parents were one of the pioneer participants—now counts nine refugee families in its organisation, and the program has served 9,121 meals, and reached 10,000 people. The Nasi Lemak Project similarly helps Malaysian families with at least four children who earn less than RM900 per month to get back on their feet by equipping them with the acumen and skills to run their own nasi lemak business. The four year-old project was recognised for its achievements when it was given the International Muhammad Ali Humanitarian Award in 2014.
The value of the assistance rendered to impoverished Malaysian and refugee families by equipping them with the tools to be financially independent, and to hopefully one day flourish, cannot be overstated. But the brilliance about projects like these lies in the premise that you and I can be armchair philanthropists, even when we do little more than order nasi lemak, or a fattet magdoos from Zaza's Syrian Kitchen. And it's not a chore to be endured, because the food that is produced by the participants is more than competent. The Nasi Lemak Project serves, well, nasi lemak, but in more guises than you can wag your tail at. From popcorn chicken, and the classic nasi lemak that purists prefer, to nasi lemak ayam masak merah and crispy mushrooms, there is apparently a nasi lemak for virtually any predilection.
The Picha Project too offers a gamut of food choices. Iraqi food cooked by mother of two Mona, Syrian fare by Zaza, and Burmese dishes like the classic turmeric chicken with corn salad by Ganu are just some of the plethora of choices available to customers. The teams behind these enterprises have worked their derrieres off to help their participants produce food that is immensely palatable, beautifully packaged, and most importantly, made with love. All we need to do, dear readers, is let our fingers do the walking and support these enterprises by ordering with them. The next time you're hosting a party, a conference, or even an event, give yourselves a boost in the arm by ordering from these two enterprises. I assure you you'll enjoy a spring to your step knowing that somewhere in KL, a family or two is eating better, and perhaps sending their children to school that day, as a DIRECT result of your efforts. What better reason can there be to eat?
Follow Fay on Twitter and Instagram at @misskhoo.
Related stories:
When too much still isn't enough for our fur kids
How to complain? Now, that's the question
Source: https://www.buro247.my/lifestyle/insiders/things-i-ve-learned-writing-my-new-book.html
| | |
| --- | --- |
| SHARE THE STORY | |
| Explore More | |