German fine jewellery house CADA enlists three of the art world's leading contemporary artists for a unique collection
Hailed for its curatorial vision and eclectic refinement, it's no surprise that German fine jewellery house CADA has launched an entire collection dedicated to contemporary art. This time, the house enlists three leading talents from the contemporary art world, resulting in three unique capsule lines that combine fine jewellery designs with unique art pieces, conceived by artists Aaron Curry, Andy Hope 1930 and Jonathan Meese. 
Dubbed the "Cada Goes Art" collection, this collaboration draws from the artists' signature idioms for limited-edition pieces finished in gold, diamonds, sapphires, and other precious stones, with 53 pieces in total.
Aaron Curry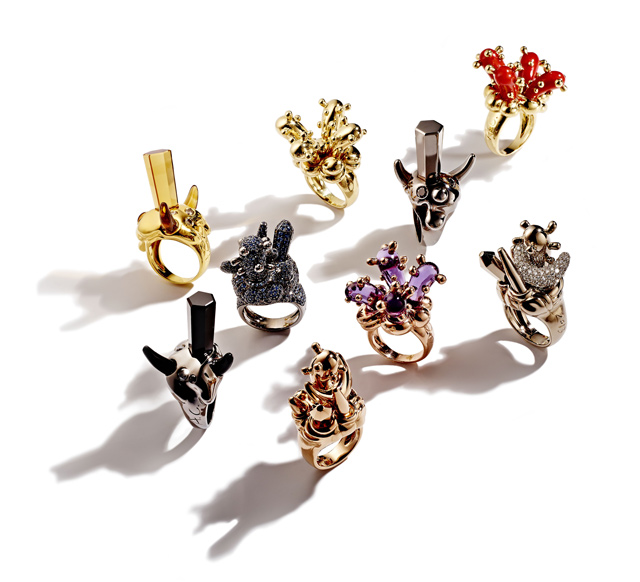 Over the past decade, Los Angeles based Adam Curry has emerged as one of the leading talents in America. His influence stems from a wide background - from mid-century sculpture to contemporary graffiti - where he creates neo-modernist forms and wall reliefs that illuminate the vibrancy of the busy urban life.
Andy Hope 1930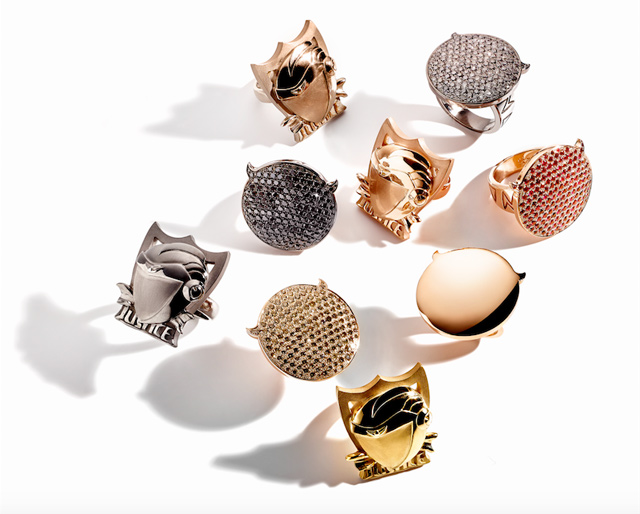 Often taking his cues from thrift store knick-knacks - such as old comic books and discarded décor - the German artist often revisits the history of painting. His work is bold, juxtaposing historical references against found motifs. For CADA, his rich aesthetic characterises alluring totems.
Jonathan Meese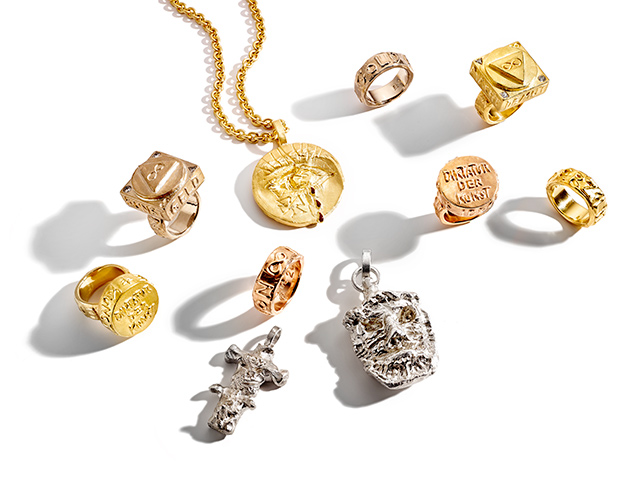 Known as the "enfant terrible" of German art, Johnathan Meese rose to prominence with his wildly diverse works, ranging from videos and installations to electric performances and heavily worked-over paintings. His collection for CADA evokes his bold Art Brut aesthetic. 
The Cada Goes Art  is available exclusively on stylebop.com