This year marks the award-winning creative director and designer's 20th anniversary in the world of fashion, music and art
You may or may not have heard of Tom Hingston, but you're more than likely to have seen his work—the designer is best known for his work with musicians, having created album art and directing music videos for the likes of the Rolling Stones, David Bowie and Lady Gaga. This close connection with music is explored in his 20th anniversary exhibition, titled 'Progress', now running until 20 May 2018 at Paul Smith's Albemarle Street flagship store in London. 
Discover archive imagery for musicians like Nick Cave, The Chemical Brothers, Massive Attack, and Grace Jones at the exhibition.
Paul shares: "As a good friend of Tom's for many years, I'm delighted to be hosting the exhibition of his work celebrating the 20th anniversary of Hingston Studio. The breathtakingly wonderful lenticulars of the many album artworks that Tom's worked on are reason enough to visit the show. Tom's unwavering  focus on only ever aiming for the absolute best in terms of execution and creativity is amazing and is highlighted in the exhibition."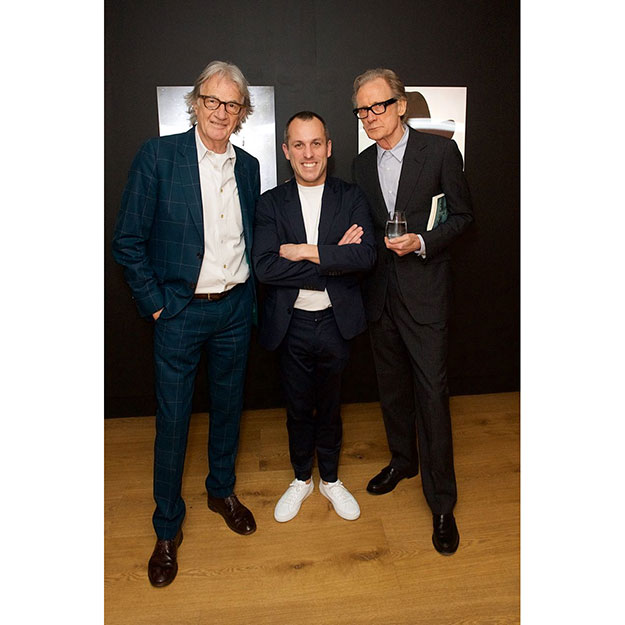 Besides hosting the exhibition, Paul Smith also released a limited edition capsule collection designed by Tom Hingston in collaboration with Nick Cave and The Chemical Brothers, both longtime collaborators of Hingston Studio. 
'Progress' runs from 2 to 20 May 2018 at Paul Smith, No.9 Albemarle Street, London. The limited-edition Paul Smith collaboration is now available at Paul Smith Albermarle Street and online at paulsmith.com.