"A marriage between two colours, conveying a message of strength and hopefulness that is both enduring and uplifting."
As 2020 is coming to an end, Pantone has already made an uplifting statement to welcome 2021 with colours that will best reflect the year ahead. While last year's Pantone Colour of the Year (Classic Blue) was met with lukewarm response—a pale blue to "reflect on a reliable comfort against the tumultuous chaos of the ensuing year", 2021's colours certainly won't disappoint.
The colour institute has announced not one, but two shades for its Colour of the Year selection for 2021. The two independent colours, Pantone 17-5104 Ultimate Grey and Pantone 13-0647 Illuminating, make for an aspirational colour pairing, "conjoining deeper feelings of thoughtfulness with the optimistic promise of a sunshine filled day". In short, it's quite a perfect representation of the metaphor: the light at the end of the tunnel.
With over 20 years of forecasting the colour for the year ahead, this is only the second time Pantone has chosen two shades for the annual task—the first time being 2015, when Rose Quartz and Serenity were selected for 2016. Not only that, it is also the first time an achromatic (without colour) shade—grey has earned the honour of being included in the lineup.
The warm yellow shade has been selected for its bright and sparkling vivacity, imbued with solar power while the grey connotes solid and dependable elements—akin to pebbles on a beach that have the ability to stand the test of time. 
Resilience and Hope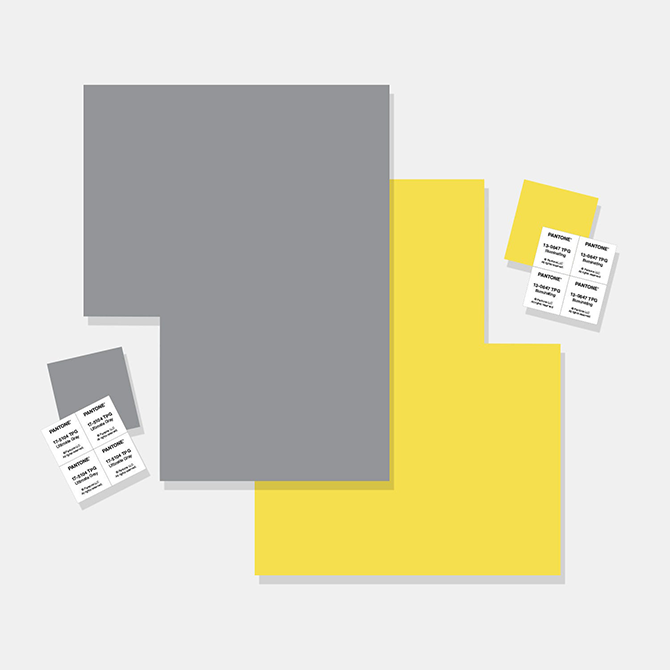 "The selection of two independent colours highlight how different elements come together to express a message of strength and hopefulness that is both enduring and uplifting," said Leatrice Eiseman, Executive Director of the Pantone Colour Institute.
Eiseman also described the pairing as "Practical and rock solid but at the same time warming and optimistic, this is a colour combination that gives us resilience and hope. We need to feel encouraged and uplifted, this is essential to the human spirit."
Laurie Pressman, vice president of Pantone has also added that the annual Pantone tradition reflects on what is taking place in our global culture while expressing what people are looking for, that colour can hope to answer. "As society continues to recognise colour as a critical form of communication, and a way to symbolise thoughts and ideas, many designers and brands are embracing the language of colour to engage and connect."
What do you think of Pantone Colours of 2021?
For the latest in culture, click here.