Our weekly roundup on what you might have missed this week including the latest from SonaOne, Lady Gaga, The Weekend, and more
Hello, pop culture junkies! Welcome back to Pop Culture Catch-Up where we bring you everything you need to know in the pop culture scene that happened over the week. This week's headlines include the the delay of Lady Gaga's new album release, SonaOne's latest single, and Netflix's renewal of some popular shows.
SonaOne drops trilingual track BOMBA
Available today on all platforms, the award-winning Malaysian singer-songwriter and rapper's new song consists of English, Malay, and French. The self-written and self-produced BOMBA is SonaOne's first single to be released under Def Jam South East Asia.
The track fuses pop, R&B, and rap. About the track, SonaOne said: "It's fun, kooky, trilingual; it's me". Last year, the rapper was the fourth highest-streamed Malaysian artist with 10.8 million streams on Spotify alone.
The music video for BOMBA—directed by Adriana Tunku—is fun and whimsical; beginning with a cat (the best videos have cats, by the way). What else can you spot in the music video?
What are your thoughts on the song?
Lady Gaga delays the releases of new album Chromatica
The Born This Way and Poker Face singer has announced that Chromatica will no longer be out on 10 April as scheduled. The upcoming album will be Lady Gaga's sixth—a follow-up to Joanne that was released in 2016. Chromatica is produced by BloodPop, Sophie Xeon, and Tchami. In the Instagram announcement, she said: "I wanted to tell you, that after a lot of deliberation, I've made the incredibly tough decision to postpone the release of Chromatica. I will announce a new 2020 release date soon".
Lady Gaga dropped the lead single from the album—Stupid Love—on 28 February, along with a music video. The dance-pop track is reminiscent of Lady Gaga's earlier songs and is written in collaboration with Max Martin, Ely Rise, Michael Tucker, and Martin Bresso.
Lady Gaga's Vegas shows from 30 April to 11 May in the MGM have also been postponed—following guidelines about public gathering. She also revealed that she was going to do a secret Coachella set before the festival was postponed.
It's unfortunate but Little Monsters and fans of the A Star Is Born actress will just have to wait for Chromatica. Meanwhile, please stay safe and practise social distancing.
Kenny Rogers passes away at 81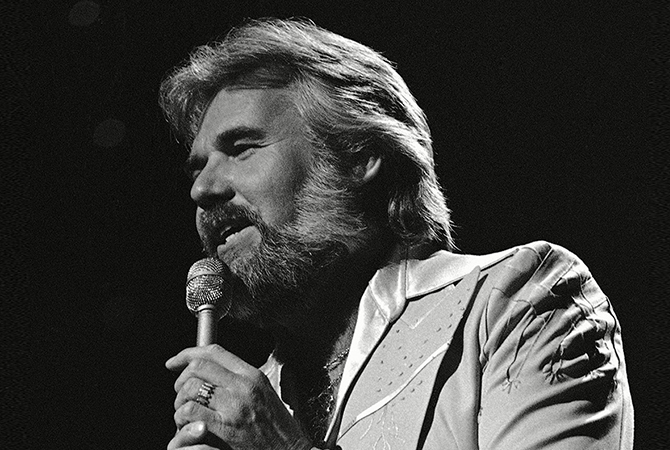 The country music legend is known for major hits such as The Gambler, Islands in the Stream, and Lady. According to a representative for the singer, Kenny Rogers "passed away peacefully at home from natural causes under the care of hospice and surrounded by his family". The three-time Grammy Awards winner was a staple in the music scene in the 1970s and 1980s. He has also garnered six Country Music Awards and was inducted into the Country Music Hall of Fame in 2013. The icon also had a chain of restaurants called Kenny Rogers Roasters.
What are your favourite Kenny Rogers songs?
The Rosie O'Donnell Show returned for a night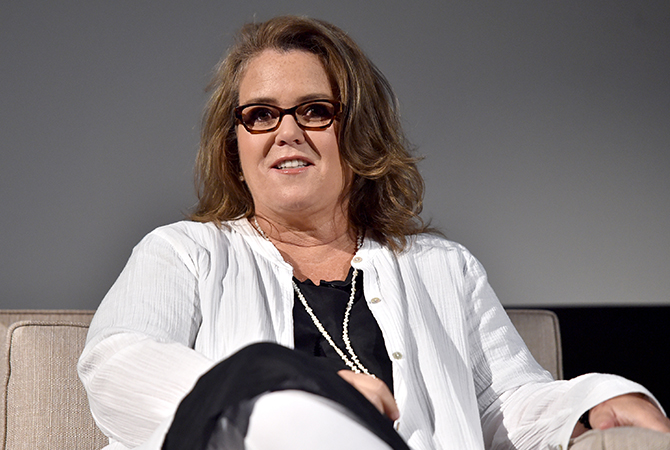 The talk show was revived for one night to raise funds for The Actors Fund—an organisation that assists people in need in the performing arts and entertainment business. Broadcasted live on Broadway.com and the website's YouTube channel, the show went on for three-and-a-half hours. The special programme managed to raise over $600,000 (approximately RM2,658,170); including $100,000 (approximately RM443,028) from Rosie O'Donnell herself.
Rosie O'Donnell hosted the show from her garage/art studio in New Jersey. Guests include the likes of Jesse Tyler Ferguson, Titus Burgess, Gloria Estefan, Lin-Manuel Miranda, Patti LuPone, Idina Menzel, Chita Rivera, Sarah Jessica Parker, Matthew Broderick, Billy Porter, and Barry Manilow.
The Weeknd drops new album After Hours
The highly-anticipated follow-up to 2016's Starboy already features two successful singles—Heartless and Blinding Lights. Released by XO and Republic Records on 20 March, the album has 14 tracks, including In Your Eyes, Scared To Live, and the title song After Hours. The Deluxe version of After Hours come with five bonus tracks.
The album managed to garner more than 100 million global streams—on the first day of release.
Listen to the album here and let us know what you think!
More Love Is Blind, The Circle, and Marie Kondo coming to Netflix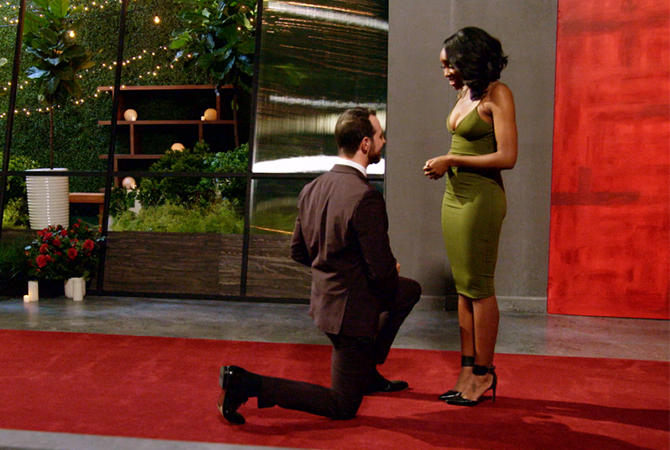 Yes, you read that right! Netflix has ordered for another two seasons of Love Is Blind, another two seasons of The Circle, and a new Marie Kondo special—titled Sparking Joy With Marie Kondo.
Beginning with the latter, the programme will feature Marie Kondo and her team as they set out to spark joy in a small town in the United States. The tidying expert and author is executive co-producing the show with Takumi Kawahara, Dan Cutforth, Jane Lipsitz, and Dan Volpe. The specific location has not been announced but fans can give suggestions here.
Moving on, Michelle Buteau will be returning to host more seasons of The Circle. Casting is now open for the reality show that sees a group of people competing for $100,000 (approximately RM443,028) without ever meeting each other. The contestants move into the same apartment building but can only communicate through a specially-designed social media app. The series is produced by Studio Lambert and Motion Content Group.
As for Love Is Blind, fans will also be getting another two seasons of the hit show with returning hosts Vanessa Lachey and Nick Lachey. The dating experiment series from Kinetic Content features a group of single men and women searching for love. A pair can only meet each other for the first time when they agree to get married.
Are you a fan of these shows on Netflix?
Watch the trailer for Hulu's The Great
There's a new series on the way and it stars Elle Fanning as Catherine the Great and Nicholas Hoult as Peter III. If mismatched marriages between the rulers in Russia is your thing, you should definitely check out The Great when it premieres on Hulu on 15 May 2020.
The Great is created, written, and executive produced by Tony McNamara. The first season of the show will consist of 10 episodes. The programme is described by Hulu as: "a satirical, comedic drama about the rise of Catherine the Great from outsider to the longest-reigning female ruler in Russia's history".
The cast also includes Phoebe Fox, Adam Godley, Gwilym Lee, Charity Wakefield, Douglas Hodge, Sacha Dhawan, Sebastian de Souza, Bayo Gbadamosi, and Belinda Bromilow.
Dua Lipa releases second album Future Nostalgia
The English singer has finally released the follow-up to her self-titled debut album Dua Lipa—released in 2017. Known for hits such as New Rules, One Kiss, IDGAF, Scared To Be Lonely, Kiss and Make Up with Blackpink, and more, fans have been waiting for a new album from Dua Lipa for a long time and now they finally have it; and the timing's perfect!
Future Nostalgia has 11 tracks and spawned major hit singles such as Don't Start Now and Physical. Her latest single from the album is Break My Heart. Let's just say that the album is a perfect nod to disco; dance your time away in self-isolation.
What are your thoughts on Future Nostalgia?
For last week's Pop Culture Catch-up, click here.