Newsflash! Here's what you might have missed including the latest from Justin Bieber, Coachella, RuPaul, and more
Hello pop culture junkies! Welcome back to another edition of Pop Culture Catch-Up as we discuss the biggest news in the entertainment circle. This week's headlines include: Justin Bieber's first solo song since 2015, the 2020 lineup for Coachella, and the unfortunate news for RuPaul's talk show. Now on to the top trending news!
Justin Bieber makes official comeback with Yummy
Last week, we reported that the Biebs is making a return to music in 2020 and his first song from his upcoming album is finally here. After a hiatus from music that spanned about a year, Justin Bieber's new R&B track, Yummy, is all about the delicious woman in his life. One thing's clear from the lyrics—the person he's singing about is well—yummy; according to the amount of times he went "Yeah, you got that yummy-yum" in the record. The music video is scheduled to go live on 4 January 2020 so stay tuned! What are your thoughts on Bieber's first solo single since 2015?
Check out the 2020 Coachella lineup
Headliners for the popular music festival in California this year include Frank Ocean, Rage Against The Machine, and Travis Scott. Returning on the weekends of 10 April and 17 April, the extensive list of acts did not disappoint. Some notable names that can be spotted are Lana Del Rey, Calvin Harris, FKA Twigs, Megan Thee Stallion, Lil Nas X, Anitta, Carly Rae Jepsen, Charli XCX, Flume, Lauren Daigle, Pabllo Vittar, Peggy Gou, Rich Brian, Niki, and 21 Savage. Legendary K-Pop group, Big Bang, will also be performing this year—making them the first ever South Korean male idols to be invited to the music festival. Label mates Blackpink made history as first South Korean girl group to appear at Coachella last year. You can see the full list right here! Will you be flying to Indio, California this April?
The 2020 Golden Globes' menu will be entirely meat-free
To raise awareness on the climate crisis, Lorenzo Soria (HFPA president) said that "the decision to serve an entirely plant-based meal was embraced by our partners at the Beverly Hilton, and represents a small step in response to a big problem". He also added that they are "hoping to raise awareness around small changes that can have a greater impact". Environmental sustainability will be the main focus for the Hollywood Foreign Press Association this year and the 100 percent plant-based menu will feature vegetables and produce which are sourced locally and sustainably. In the past, gluten-free and vegan options were included but this marks the first time in the history of the Golden Globes that there will be a solely vegan repertoire. If you're looking forward to the ceremony, it's happening on 5 January and check out the nominees here. Which film is going to win Best Motion Picture (Drama)? Is it Joker, Marriage Story, 1917, The Irishman, or The Two Popes? We'll have to wait until early Monday morning to find out.
There's a new Lizzie McGuire footage!
This is not a drill. The iconic series, led by none other than Hilary Duff, is officially coming back to television in 2020—more than a decade later! Disney+ recently dropped the first teaser for the reboot and it shows a grown up Lizzie McGuire. Well, of course; at least ten years has passed. The short video also includes clips of programmes from the streaming platform including the likes of The Lion King, The Mandalorian, Aladdin, Toy Story 4, and WandaVision. The official release date of Lizzie McGuire has yet to be announced but one thing's for sure: it'll premiere some time this year.
It's bad news for RuPaul's talk show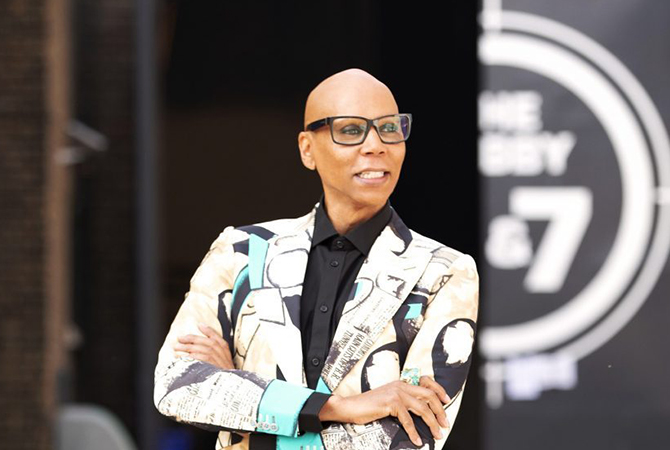 After a three-week summer trial, the daytime talk show will not be picked up for a proper season. Produced by World of Wonder and Telepictures, RuPaul was a programme that saw a mixture of newsmaker and celebrity interviews. The talk show first aired in 10 June 2019 and was executively produced by Jill Van Lokeren, Fenton Bailey, Randy Barbato, and Tom Campbell. While this is unfortunate for fans of RuPaul, they can look forward to the twelfth season of RuPaul's Drag Race and the second season of the UK version.
Everything that happened at the Chivas The Blend event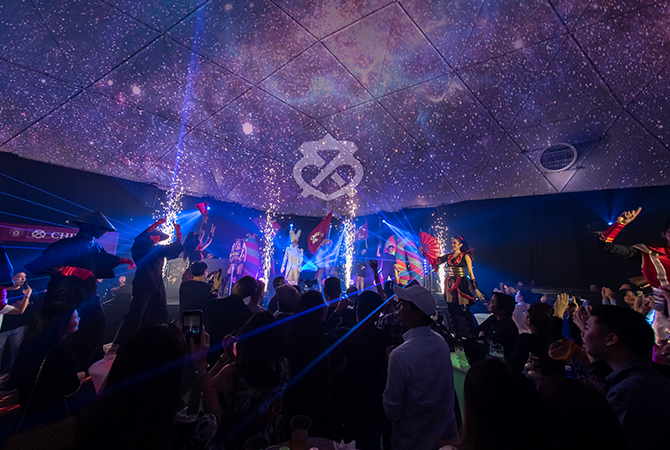 The three-day pop-up by Chivas Regal Malaysia saw a myriad of activities. Held at the Bukit Kiara Equestrian Club, the event featured extraordinary experiential events including a Whisky Masterclass conducted by Jasper Epsom (Chivas Brand Ambassador of Malaysia) and Gastronomy+; fine dining that's enhanced by an exclusive projection mapping. Chef Raymond Tham of Beta KL created a 15-course canapé menu with the aim of complementing the Chivas 18. In addition to that, audiences had the opportunity to witness Electronic Theatre Music. For 90 minutes, guests were treated to a spectacular show featuring the fusion between electronic music and ballet, opera, gymnastics, contortionist, dancers, as well as illusionists. Popular local DJ duo B.A.T.E. also performed during the Chivas The Blend event. Another highlight from the pop-up was the screening of a Manchester United (Chivas is the English football club's global spirits partner) versus Liverpool game in a 360º screen that's broadcasted across The Chivas Dome ceiling. For more information, visit this website.
For last week's Pop Culture Catch-up, click here.