The Seattle-based indie folk band just added a few more stops to their World Tour, and Kuala Lumpur is one of them
Here's one reason to look forward to 2018: Fleet Foxes will be performing in Kuala Lumpur for the first time on 16 January at KL Live. The band just released their third album Crack-Up this year after a six-year hiatus, and they sound as magical as ever. We can hardly wait to catch their harmonious folk-pop sounds live.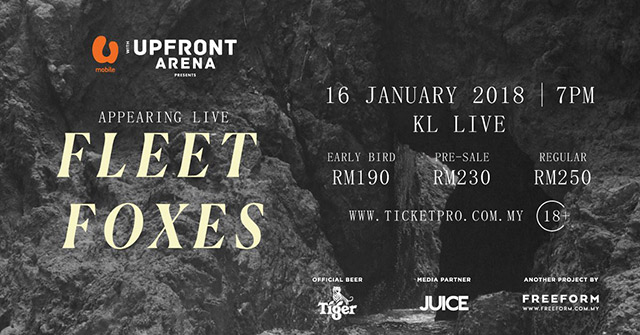 Fleet Foxes will also be making a stop in Singapore, playing at the Esplanade Theatre on 14 January.  Tickets will be available for purchase from 2 October, 10am onwards through Ticket Pro.
As we patiently wait for the day to arrive, here's a dose of Fleet Foxes brilliance to get you through the mid-week hump: 
Related stories:
Easy-listening tunes for the extra long weekend
You can listen to more than 50,000 songs from the early 20th century here