Known for his signature style of translucent finishes and fluid strokes that illustrate his commentary on flawed systems, award-winning artist Zac Lee often uses iconic imagery that represents Malaysia. Back for his sixth solo exhibition with Shalini Ganendra Fine Arts, Lee presents a bolder narrative with eight works on canvas in a series called Knotted Nests.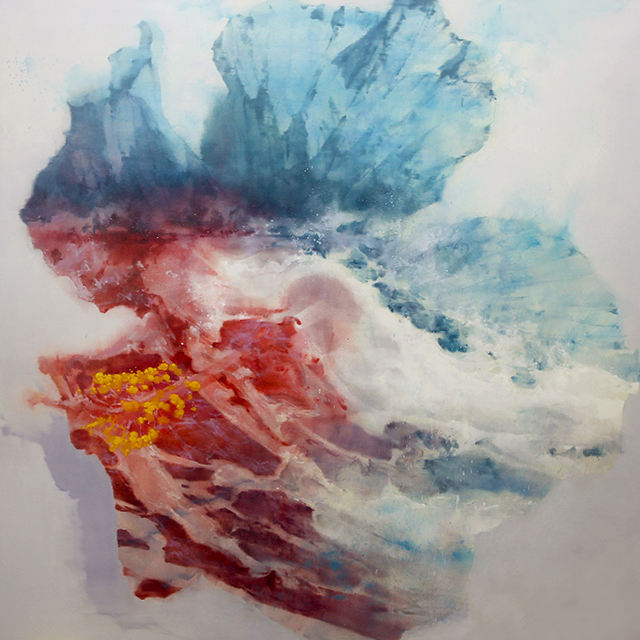 A series that surrounds the Chinese idiom that goes, "the snake and the rat share one nest," Lee's new artwork refers to the darkness surrounding the collaborative force of wrong doings: "wrong doing, in turn, attracts wrong doing." The two animals are undesirable yet their co-existence with human authority brings the idiom alive
But Lee's exploration of a socio-political weave doesn't just stop there: he explores with double exposure aesthetic and X-ray effects, where humans are used as metaphors for a wilder environment, and hibiscus flowers become a tool of narratives.
As Lee's works are a result of a well-versed thought process he's developed over many years, he now works in a manner where he knows exactly what he wants to paint and how to paint it, even before picking up the brush. Then there's no turning back as his work comes to life without interruption until it is completion.
Zac Lee's Knotted Nests are on exhibit at Shalini Ganendra Fine Art from now until 15 February 2016.