On the morning of Wednesday, 25 March 2020, my grandmother Joyce ('Mimi') Harrington was admitted to a New Orleans hospital for COVID-like symptoms, only to be tested positive a few, painfully long days later.
At 93 years old, she, like many of the elderly, found herself vulnerable to this Invisible Enemy. Her prognosis was slim, and our family was told to prepare for the worst.
If you knew my grandmother, you would regard her as a force to be reckoned with. A lifelong God-fearing woman, she is both pious in her faith and her daily fitness routine. Remarkably active and healthy for her age, she easily registers around 5,000 steps on her fitness band, even one day before experiencing the first signs of COVID-19.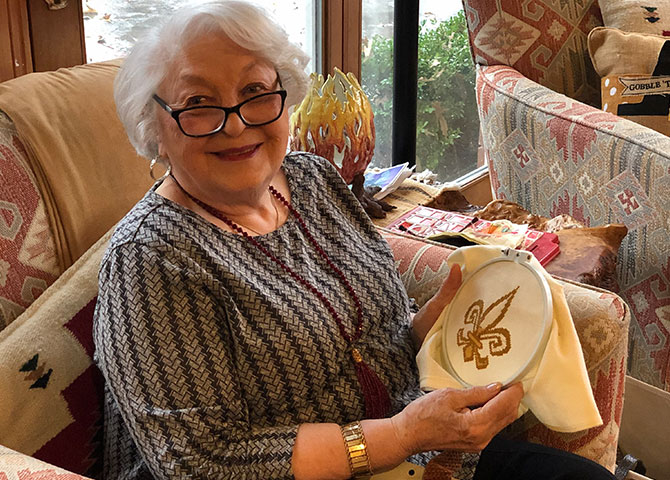 However, it wasn't only the diagnosis that was difficult to bear. Days before, on 11 March, the retirement community where she lives in New Orleans, called Lambeth House, announced that they would be placing the entire residence on lockdown and implementing emergency measures to curb the virus' spread.
We didn't know it at the time, but Lambeth House would soon become a hot spot for COVID-19 in the state of Louisiana. Like many long-term care facilities in America and the world over, the residents of Lambeth House were especially susceptible to this virus, and within days more than 50 of my grandmother's neighbours had tested positive and over a dozen deaths were recorded.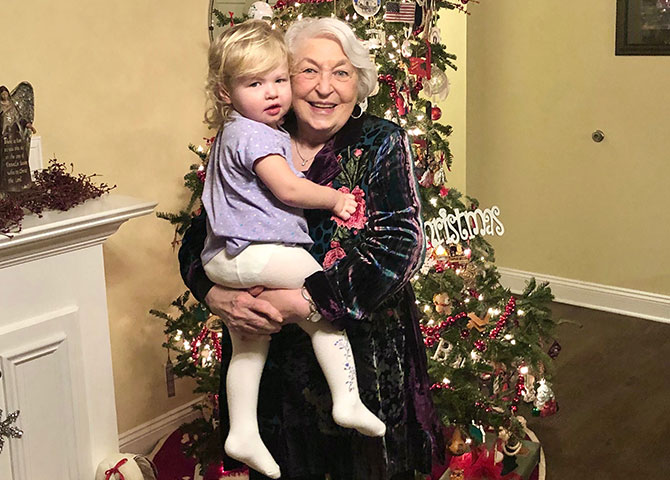 Throughout it all, however, my family and I continued to believe that my grandmother could beat the odds. After all, this was a woman who, in 1941, at 15 years old, was dubbed one of the healthiest girls in America in a national fitness and health competition.
But that first weekend was horrific—for her and my family. Even as I'm writing this, I'm having difficulty coming up with ways to adequately describe that experience. Because, as we know, COVID-19 is not an overnight battle.
It's gruelling, it's long, it's uncomfortable, and it's painstakingly lonely, for all of those involved.
My grandmother had other plans, of course. Within the next few days, she stunned frontliners at Ochsner Medical Centre in New Orleans, by steadily improving and going from critical care to a full recovery—a statistical oddity for anyone in their nineties.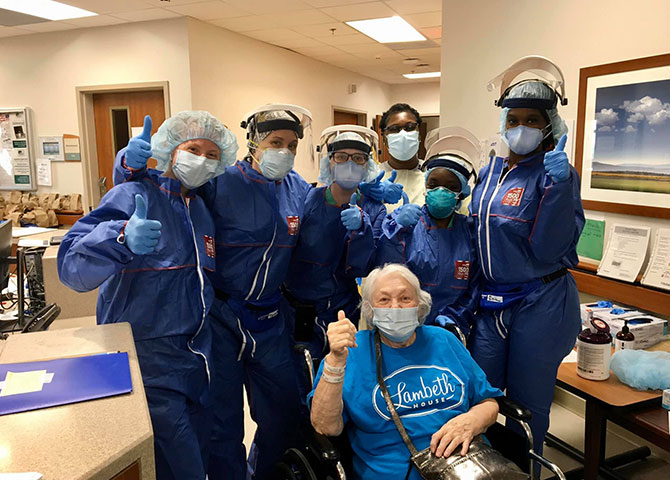 Now on her path to dominating COVID-19, Mimi was unstoppable. As soon as she was able to get on her iPhone, she blasted out her first text (a series of heart emojis) in reply to the countless messages of love and support she has been receiving from her friends and family across the globe; later on, and in true Harrington style, she even hosted a virtual Bible study group from her hospital bed.
But even then, she still had a long way to go, and my family and I felt helpless in the face of her most trying days. While our matriarch was tasked with concentrating on her recovery, my family and I found solace in each other, in our grandmother's perseverance and in the small but effective ways we could continue to stay connected with her and each other.
As an expat living in Kuala Lumpur, I'm the farthest member of my family. While that makes talking with my family difficult—due to the time difference—for my grandmother and me, it offered a unique opportunity to connect digitally in ways we haven't before.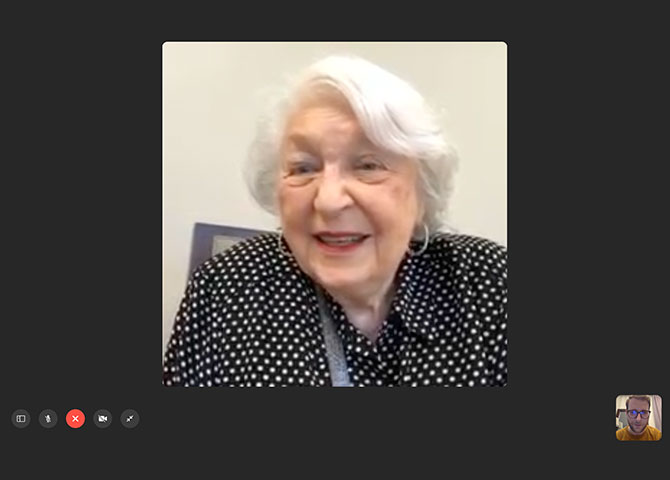 During the first week of my grandmother's illness, I stayed up until at least 5:00 a.m. every day, just so I wouldn't miss any updates. Sleep-deprived and anxious, every time my phone pinged with a notification, my heart would stop, and I feared for the worst. Instead of allowing that fear to get the best of me, I followed my grandmother's example and used technology to bridge the global gap between myself and the rest of my family.
While my aunt and mother assumed their unyielding roles as digital caregivers, I decided to show my support with what I know best—my words. For every day she was unable to resume her normal activities, like reading the Bible, I recorded myself reading my grandmother's favourite scriptures and her daily devotional—each word spoken slowly and clearly in order to make sure she could hear them above the oxygen support and noise of the hospital.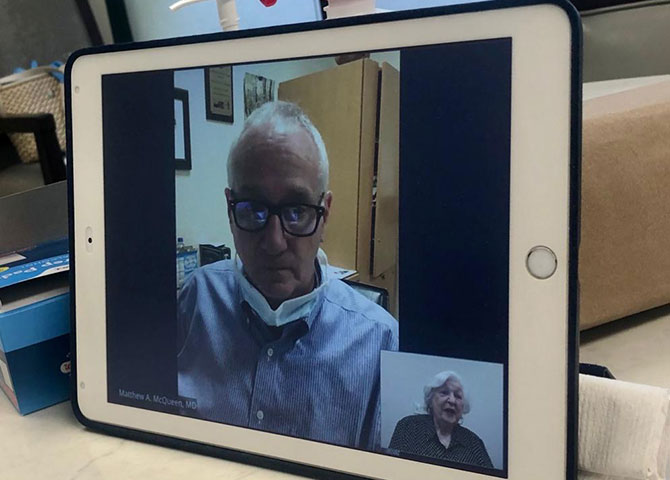 On 12 April, 19 days after Mimi was admitted to the hospital, my family gathered on Zoom to celebrate Easter, her favourite holiday. And there she was: all smiles and a pair of bunny ears. It was 5:30 a.m., the first time most of us had spoken with her in real-time, and her strength radiated from that smile. Ten days later, after four weeks of hospitalisation and rehab, she returned home to Lambeth House to continue resting and self-isolating.
There are currently still millions who continue to fight this pandemic—at home, in the sickbed and on the frontline—and this story of recovery is just one of many. In the darkness of this global pandemic, it's more important than ever to find hope where we can, and to stay connected in whatever ways are available to us. No matter where you are in the world.
In these times, and always, it can make all the difference.
| | |
| --- | --- |
| SHARE THE STORY | |
| Explore More | |