Music
What Billie Eilish and her family think of the "Billie Eilish: The World's A Little Blurry" documentary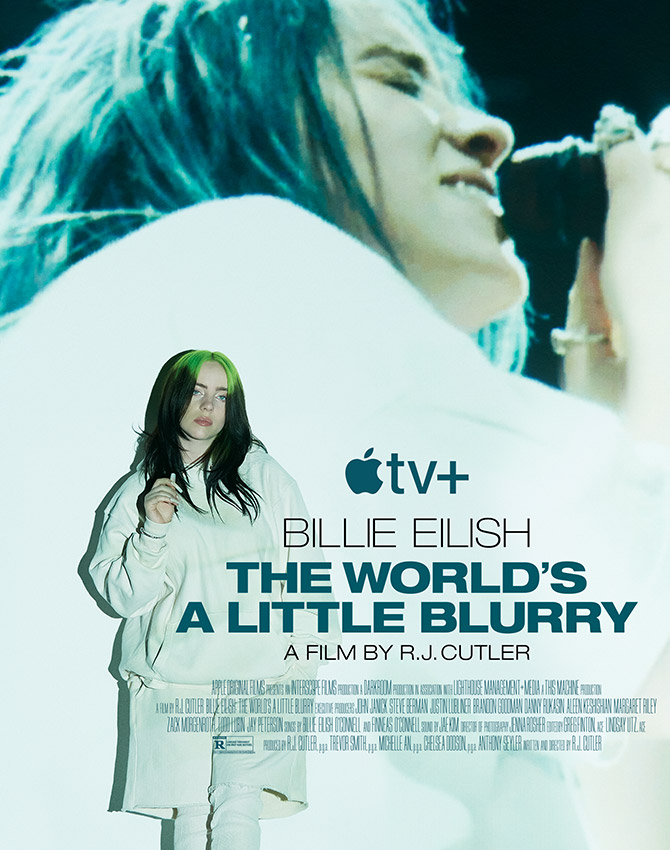 When you're but just a child, the world seems full of possibilities and dreams. Life is simpler. And when you've achieved one of those dreams and you're thrown into the spotlight, the world could definitely seem a little blurry. Because of her maturity and the depth of her songs, it's easy to forget that Billie Eilish is currently 19 years old. Her hit song 'Ocean Eyes' was released in 2015 at the young age of 13 years old. That puts a lot of things into perspective, doesn't it?
Billie Eilish: The World's A Little Blurry is an Apple Original documentary film by award-winning filmmaker R.J Cutler, and it was three years in the making, give or take. It highlights the true coming-of-age story of Eilish: how she was just creating songs with her brother, Finneas O'Connell at home and then became a global superstar; how she crafted her debut album When We Fall Asleep, Where Do We Go?; how she navigated from the person she is with her family to performing in front of thousands of people on stage to living on the road, all while she was just 17 years old. How does she do it?
Director R.J Cutler, and his producing partner Trevor Smith, first met Eilish in her home when she was 16 years old. He describes that first encounter as "engaged". He says, "In part because I instantly felt that there was a certain amount of miracle going on that was beyond comprehension. Who is this young artist who seems so fully formed but is so clearly still becoming? Where does it come from? Is she from another planet? And then there's this very human person. There's this person who's a daughter and a sister and a kid and very much a human being. When I talk about the miracle, it's not just the art. It's also the empathy. It's also the pain she's experiencing—and the joy—on behalf of her audience. It's the connection to millions. It's something mythic."
Does Billie Eilish: The World's A Little Blurry live up to the hype? Well, to the people featured in the documentary, it has certainly been worth it. Here are, in some ways, their reviews of the film.
Billie Eilish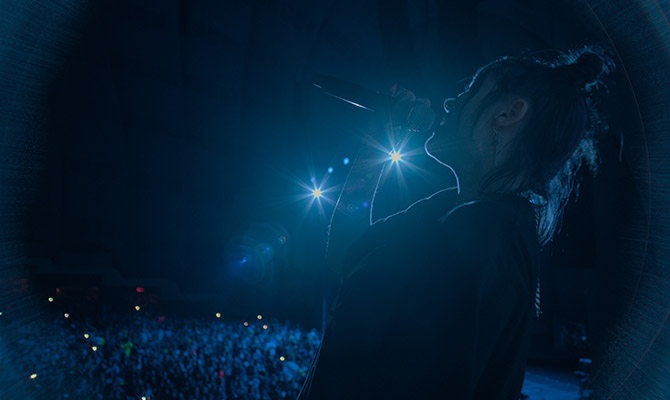 On having a documentary about herself
"Mind-blowing and surreal the way my life worked out. The fact that they have it on film is f*cking nuts. They have it before I was anyone. And I didn't plan on becoming anything more than that. It was a crazy idea, and I was up for it because I grew up loving documentaries. I never thought of it as a reality. Even when they were filming, me and my entire family thought, 'eh, it's never going to actually come out.' It has been pretty insane and surreal since I have seen it. YIKES."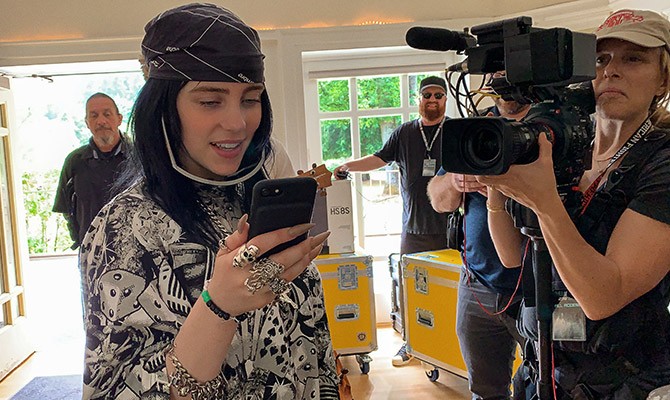 On the making of the film
"We stopped filming [in] February 2020 before the world went down. I still didn't see anything until October. I had no clue what to expect. I had no specific idea about what I wanted. I don't know about docs [documentaries]. I was curious to see how they did it. Very nervous and scared. I think they did it perfectly, I've got to tell you. I think the only type of idea I had while they were filming it—and I was like 15, 16—I said, just film it like it's The Office.
"R.J. was incredible. And I feel that everybody that worked on it had the best intentions. I didn't feel [like] anyone was trying to make me look bad or say or do something that wasn't genuine. It was genuine. But, yeah, it was scary for me, and I don't just trust anyone, so it took a lot for me to say, 'yes, sure, this person can direct this.' To not see the cut of it for so long, and not have a real say—it was torturous, but I think beneficial in the end, and I'm really happy it went like that."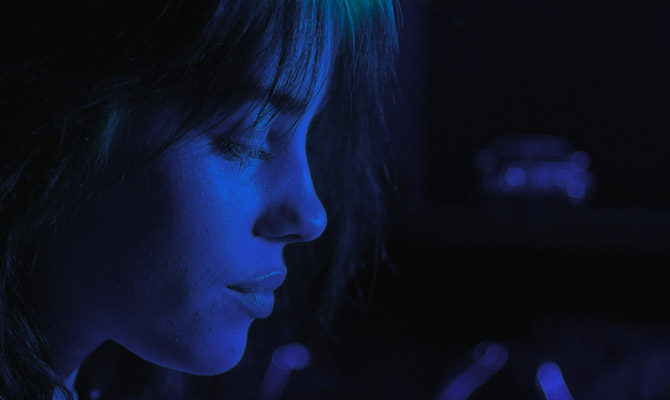 On watching the documentary itself
"When we watched the first cut at my house, there was this moment where something happened. I paused the movie, and we all screamed. I didn't let [my] family watch until this. I didn't let the team watch [either]. They know everything about me. There were a couple things where we paused the movie and were like, 'F*CK, what are we supposed to do?' But we know that needs to be in there because it makes the movie. It's important to tell the story the way that it was. I had to give up my own insecurities about my personal life and be like: You know what, it makes the movie beautiful."
Finneas O'Connell
His first thoughts about the film
"I'm not the person who said we should have the documentary made of this. Because often, if you're the person in the eye of the hurricane, you're not as aware of it. The first time we had a camera crew documenting anything, my feeling was that it would be nice to have this later in life for posterity. We continued to be documented. As our lives became more and more surreal, I thought this would be an interesting thing to watch from the outside."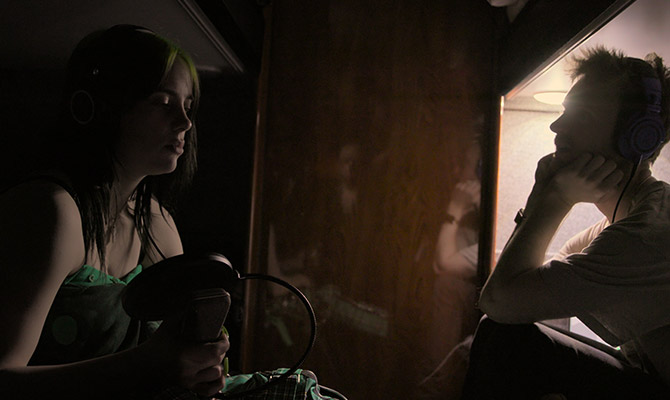 What he thinks of the documentary
"I moved out pretty soon after the doc started kicking into high gear, and there were some really sweet moments of my mum and dad. There's this monologue [where] my dad goes on after Billie drives off in her car for the first time, when she gets her license. I hadn't seen that at all. That was moving and wonderful to see.
"Sometimes there are misconceptions that things are more glamourous than they seem in their inner workings. Maybe people have a bigger behind-the-scenes machine controlling them or making decisions for them or helping them. My hope is that it illustrates how self-made Billie really is. That she really is her own entity and person. And I and any collaborator of hers aids her essentially."
Maggie Baird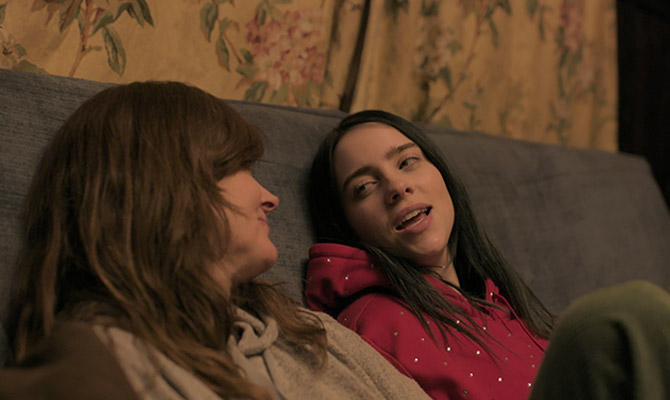 On her concerns about being documented
"I was definitely worried [about] how it would turn out. You know, a filmmaker in this style of doc can easily, completely tell a different story. A documentarian has your life in their hands. If they take a particular moment without context, and they only show the moment, you're going to look horrible. At the same time, I was aware from the beginning that this was somewhat extraordinary and should be documented: almost a war between my personal interests and personal comfort zone, and my artistic or social awareness of what's valuable."
On the message behind the film
"I don't think people outside of the hardcore fan base know what she accomplishes. To be such a good, funny, generous person at the same time while working so hard. I hope they see how much she genuinely loves her fans and how much we all love them. They've been so great. It made me love teenagers so much. What an incredible generation they are.
"It's important to me that, if anything, it encourages parents to trust their children, trust their interests. And nurture their interests. And not think they need to follow a prescribed path. Finneas once said: 'All a kid really wants is the parents' time and attention.' If people could take that away; all we had to give them was the time and attention and support for what they were interested in.
"Musically and creatively, I hope people are inspired by Billie herself and the creative look at the world. Not limiting herself to one genre, I think that should speak to people. There's beautiful, amazing music in every genre. We don't have to label artists that much and be dismissive of them."
Patrick O'Connell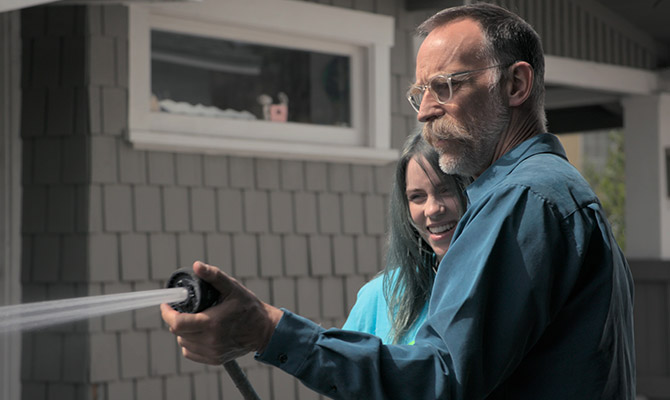 On his concerns as a parent
"The hesitations involved the logistics. We live in a small house, she's very young and there are already so many things asked of her. She's this young female—it wasn't there yet, but it was clear that it was going to be happening—becoming the figurehead of this enormous juggernaut. Even though she doesn't function as a boss—she's not sitting around hiring and firing and ordering people around—she is the boss. and her word is the last word. That's a huge mantle to be laid upon you. She's always risen to the occasion. Misgivings were like: now we're having a doc crew looking up our nostrils at any minute, we're in this small house then a little van; small venues that don't have a green room or a backstage at all.
"What I wanted for Finneas and for Billie is for the world to see how magnetic and talented and creative they are—and all the things that are compelling. And by gum, the world did. The world got it. And it was gradual, though, in the grand scheme of things, it was fairly quick—although it was not overnight. Gradually, more people thought it was amazing, and they finally signed with a label and she started doing tours. And I thought: I can't believe this is happening the way I would script it."
"Billie Eilish: The World's A Little Blurry" is now exclusively available to stream on Apple TV+.
| | |
| --- | --- |
| SHARE THE STORY | |
| Explore More | |