Music
New Music Friday: New tracks by Malaysian rapper Airliftz and boygenius' Julien Baker, plus Post Malone's Pokémon tribute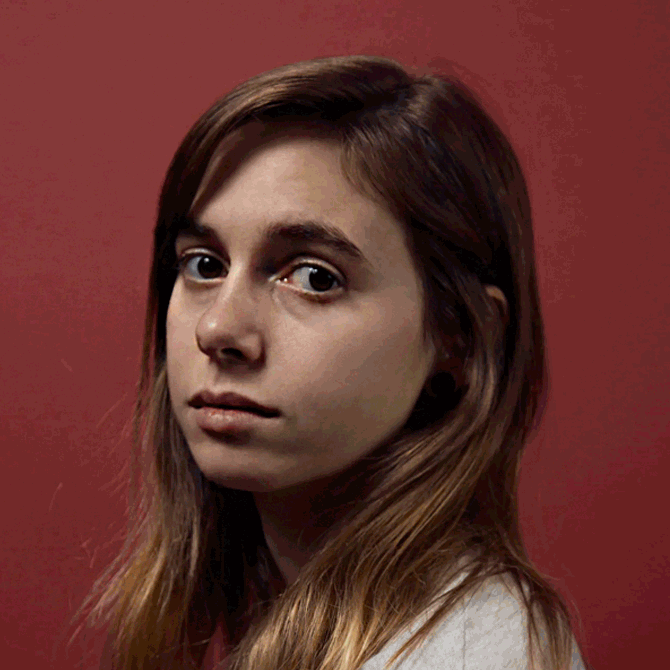 Happy Friday! We hope you've had a good week. However, in the case that you haven't, we've got brand-new music to cushion the blow. Ahead, we have three new releases from this week to suit any and every mood—from euphoric bops to wallow-friendly tunes and something in between, here are our picks for the latest tunes:
Airliftz's 'Lonely'
READ: Airliftz on finding his voice through hip-hop, making music and his upcoming album
Aliff Aloani, better known by his stage persona Airliftz, has come a long way since he debuted just a few years ago. The 21-year-old R&B artist hails from Kajang, Selangor and has proven himself to be a formidable force in the local music scene, thanks to his distinctive look and sound.
His newest track, 'Lonely', serves as both a quarantine and a breakup anthem; at its core, the conversational lyrics explore a desire for connection. The lyrics perfectly toe the line between playfulness and vulnerability, backed by a hopping beat (courtesy of YouTube beat-maker GC) and an addictive hook, framing Aloani's vibrant vocals front-and-centre.
Overall, the single is a damning testament to his innate talent for songwriting. Despite drawing clear inspirations from K-R&B artists such as CHEEZE, Hoody, and Crush, the new track manages to retain the unique energy that sets his work apart from the rest of the scene. Essentially, the singer's drive to experiment yields some great pieces.
To celebrate the release, Airliftz has created the 'lonelylosersclub', a vibe-y site that features exclusive updates and content on the artist. Through there, you will find details on the upcoming crowd-sourced music video for 'Lonely' comprised of fan video submissions.
Follow Airliftz on Instagram.
Julien Baker's 'Heatwave'
If you don't already know who Julien Baker is, we highly recommend that you get acquainted. The critically-acclaimed alt-indie folk singer is best known for her raw and confrontational lyrics, and for her collaboration project with songstresses Lucy Dacus and Phoebe Bridgers, 'boygenius'.
Today, Baker has released her highly-anticipated third album, Little Oblivions, following the release of the fourth single from the album, 'Heatwave'. The new single's lyrics are riddled with beautiful, haunting imagery ("I'll wrap Orion's belt around my neck/and kick the chair out") that simultaneously feel a punch in the gut and a catharsis.
"Maybe it's a trite or well-trod topic, but 'Heatwave' is really just about being confronted with how much time I spend worrying about things that are trivial," the singer explains. "I was stuck in traffic because a car had randomly combusted, and it made me feel so stupid for being concerned with the things I had been anxious about earlier that day. It was just such a poignant thing, an event that communicated a lot of complex things in a single image. So I wrote a song about it."
"I know I'm not the first person to witness an atrocity and consider my own mortality or life's fragility because of it, but that truly was my experience." she continues. "It's certainly less romantic to say that the consideration of life's fragility made me feel relieved at my own inconsequence, but it's true; it is comforting to think of the minuscule role everyone plays in the human drama, to realise we have more choice about what we give power over us than we maybe thought."
Stream Little Oblivions here:
Post Malone's cover of 'Only Wanna Be With You'
No plans for Saturday? That's about to change: In celebration of the Pokémon Day 25th anniversary, Post Malone will be performing at a free virtual concert. Here are the details:
Date: Saturday, February 27thTime: 5pm (Malaysia Time)Venue: On the official Pokémon YouTube and Twitch channels, and on Pokémon's 25th anniversary website
In anticipation of the event, the rapper has released a cover of Hootie and the Blowfish's 'Only Wanna Be with You'. Appropriately dubbed the "Pokémon 25 Version", the cover is a fun take on the 1995 smash hit and will be included in Post's setlist for the event.
Find more music stories here.
| | |
| --- | --- |
| SHARE THE STORY | |
| Explore More | |