Remember that 30-minute ASMR clip by Malaysia Airlines that went viral? Who would have thought that we would miss something as small as boarding announcements? But, then again, do you even know where you last stashed your passport? So, while we all sorely miss the anxiety of packing luggage, the excitement of embarking on a trip to a new (or a frequently-visited) city, and the pride of posting photos on Instagram, we're at least comforted by alternatives.
Watch a movie that features stunning landscapes or exotic cities. Go on a virtual walking tour. Browse through Instagram for travel inspiration for when the borders reopen. Disconnect from reality, put on some noise-cancelling earphones, select a playlist that reminds you of a favourite city. Even better, close your eyes when you do it for a virtual escape that will also destress you from the anxieties of the current everyday life. To help you get started, we collaborated with Oppo to curate an 'Audio Escape: Travel through songs' playlist, complete with familiar sounds of boarding a plane and getting off it. We don't know about you, but escapism is a much-needed hobby these days, and our playlist will take you from the airport to bustling New York to romantic Paris to a tropical island (that's not in Malaysia). Safe travels!
Like our playlist? Send us your recommendations if we've missed out on some gems! Of course, to have the best listening experience, you'll need a pair of noise-cancelling earphones that can truly deliver—like Oppo's latest flagship wireless earphones, Enco X.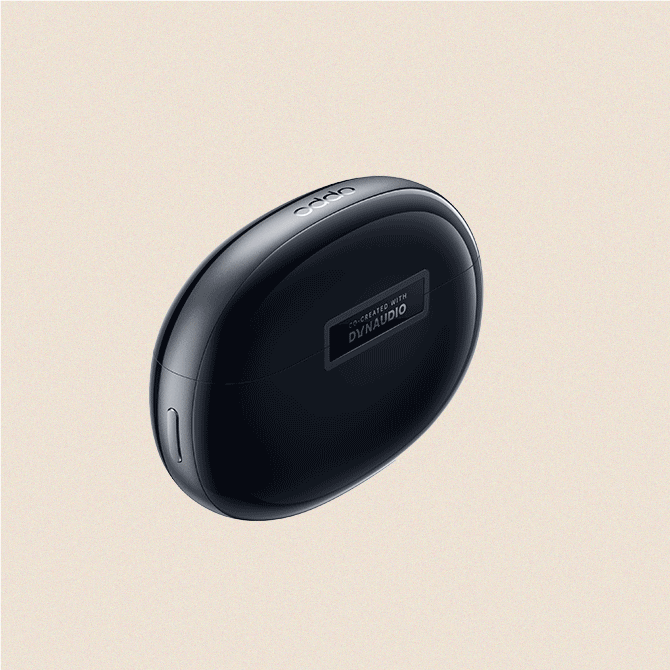 With premium Danish speaker manufacturer Dynaudio's expertise and Oppo's acoustics mastery, listeners are treated to first-class, high-definition audio quality with natural depth—and more. For starters, the Oppo Enco X earphones are built with a coaxial dual-driver design, which helps balance and control high and mid-low frequencies. In addition, supported by the new Binaural Low-Latency Bluetooth® Transmission, the earphones have greater stability and strong latency reduction, so you'll find almost zero lag and connection interference.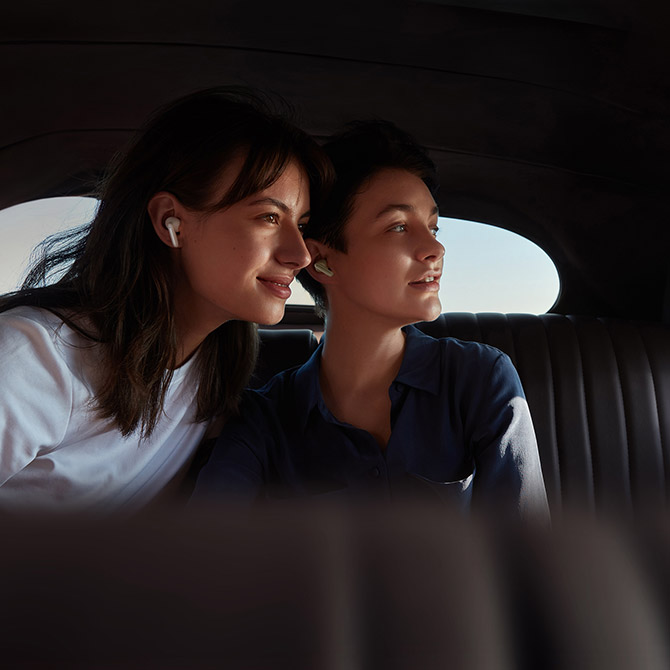 With four settings on the Oppo Enco X earphones, you can control the exact level of noise cancellation to match your environment. Thanks to a dual-core Bluetooth noise reduction chip, the hybrid active noise cancellation ranges from 'max noise cancellation' to 'noise cancellation' (softens ambience noise in a cafe or office environment) to 'transparency mode' (allows users to be aware of surrounding sounds without removing the earphones) to 'off'.
Switching between modes (or songs) is super easy with its touch controls. With a simple double-tap, you can skip to the next song or answer/end a call. Slide up or down to change the volume. Press and hold for a second, and you can switch between two selected noise reduction modes.
Apart from using it for entertainment purposes like listening to music, the Oppo Enco X will come in handy for those conference calls too. With its triple-mic noise control algorithm, the user's voice can still be clearly heard despite background sounds or wind noise interference.
In terms of battery life, the charging case enables up to 25 hours of music playback or 15 hours of call time. Minus the charging case, and you'll still get five and a half hours of music playback or three and a half hours of call time. While it's expected that activating the 'max noise cancellation' would take up a lot of battery, the truth is that the gap isn't too far apart—20 hours with the charging case.
The Oppo Enco X earphones are available in White and Black, and are priced at RM699. It is available at Oppo Concept Stores, Oppo's Shopee and Lazada Flagship Stores as well as authorised retailers.
Alternatively, you can win one from us!
---
#BUROGiveaway
We're giving away three (3) Oppo Enco X earphones! All you have to do is:
Follow us at @buromalaysia on Instagram
'Like' the #BUROGiveaway Instagram post above
Comment with a song that reminds you of travelling/your favourite city
Share the post on Instagram Story for a bonus entry (make sure your account is public).
Terms & Conditions
The BURO x Oppo runs from Mondayy, 16 August 2021 till Sunday, 29 August 2021. Winners will be announced on Thursday, 2 September , and will be contacted via Instagram. Other terms and conditions apply*.
1. Employees of BURO Malaysia and its related corporations ("Indochine Media Ventures") or BURO Malaysia partners and/or sponsors for the giveaway (if applicable), and their immediate family members (including spouses, children, parents, brothers and sisters) are not eligible to participate in the giveaway.
2. The winners of this giveaway are chosen at random.
3. This giveaway is organised by BURO Malaysia (hereinafter referred to as the 'Organiser').
4. The prizes for this giveaway are neither exchangeable for cash nor transferable.
5. All persons ('Participants') taking part in this giveaway agree that these rules shall be binding on them, and that the entries in this giveaway, including their name and likeness, may be used without restriction in any future publicity material by the Organiser.
6. The Organiser reserves the right to amend these rules or terminate the giveaway at any time at its sole and absolute discretion. All decisions made by the Organiser under these rules shall be final and no discussion or correspondence will be entertained. The Organiser may, but is not required to, justify any decisions relating to this giveaway.
7. The Participant acknowledges that the interest and good reputation of the Organiser are of paramount importance. The Organiser reserves the right to disqualify a Participant from the giveaway, or to withdraw the prize if it is believed the Participant is in breach of its obligations under the rules. The Participants shall not by act or omission, directly or indirectly bring the Organiser into disrepute.
8. All entries are sent at the risk of the Participants and in the event that there are technical difficulties experienced arising out of the internet or from any associated equipment or internet security is compromised, the Organiser may at its sole and absolute discretion disqualify the entire entry and shall not accept any liability doing so.
9. Giveaway entries may only be submitted via the stated medium of communication.
10. This giveaway is open to anyone above 18 years old and within Klang Valley only.
11. Each entry must be completed in full. The Organiser reserves the right to disqualify any incomplete entries in its sole and absolute discretion.
12. Incomplete entries will be deemed void.
13. Winners will be notified via email.
14. Uses of 'aliases' shall be considered a form of deception and are prohibited.
15. The winner must produce their original IC / passport with legible IC / passport number in order to claim the prize. The winner may also be required to produce additional original proof of identity at the discretion of the Organiser.
16. All Prizes are accepted entirely at the risk of the winner, and the Organiser excludes all warranties in connection with the prize to the extent permitted by law.
17. All Participants release from, and indemnify the Organiser, its agencies, sponsors and representatives against, all liability, cost, loss or expense arising out of acceptance of any prize or participation in the giveaway including (but not limited to) personal injury and damage to property and whether direct or consequential, foreseeable, due to some negligent act or omission or otherwise.
18. All personal particulars furnished are meant for identification purposes and will not be sold or given to any third parties. In the case of giveaways, our partners may wish to offer you services which require your personal particulars. These specific requests will be expressly stated within relevant giveaways, with a choice to opt out.
19. Inability to contact the Lucky Winners by Tuesday, 7 September will result in disqualification and selection of an alternate winner.
20. Prizes are final; no cash equivalent or alternative prize will be given. Prizes are non-transferable, non-exchangeable and strictly not for resale. If the winner is found to be selling the prize(s), the Organiser reserves the right to demand the return of the prize.
| | |
| --- | --- |
| SHARE THE STORY | |
| Explore More | |