Music
Exclusive: Pink Sweat$ on his first time in Malaysia and what's next
Dawn of the Pink Moon
Photo: All is Amazing/Good Vibes Weekender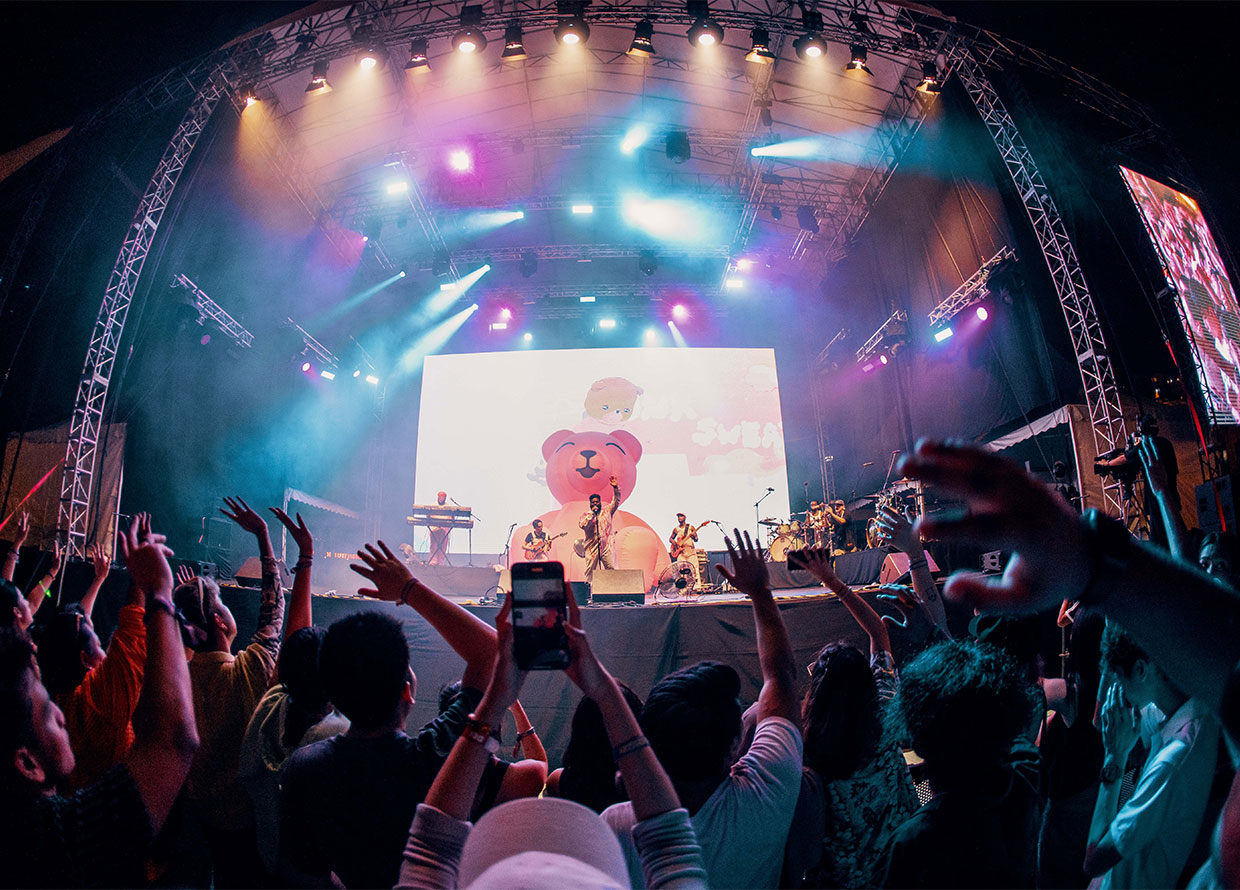 The inaugural Good Vibes Weekender has just wrapped up in Sunway Lagoon's Surf Beach with no lack of stylish festive-goers, crowd-pleasing beats and tunes, and of course, good vibes all around. Aside from the headliners of the two-day music festival—CL and Jackson Wang—one artist that really pumped up the crowd was none other than R&B artist, Pink Sweat$. 
Known for his soulful vocals and romantic ballads, the Philadelphia-born singer-songwriter (real name David Bowden) had the crowd singing along to his most popular hits, including At My Worst, 17, and Honesty. He also brought out Malaysian rapper Bunga for I Feel Good—much to everyone's surprise and delight.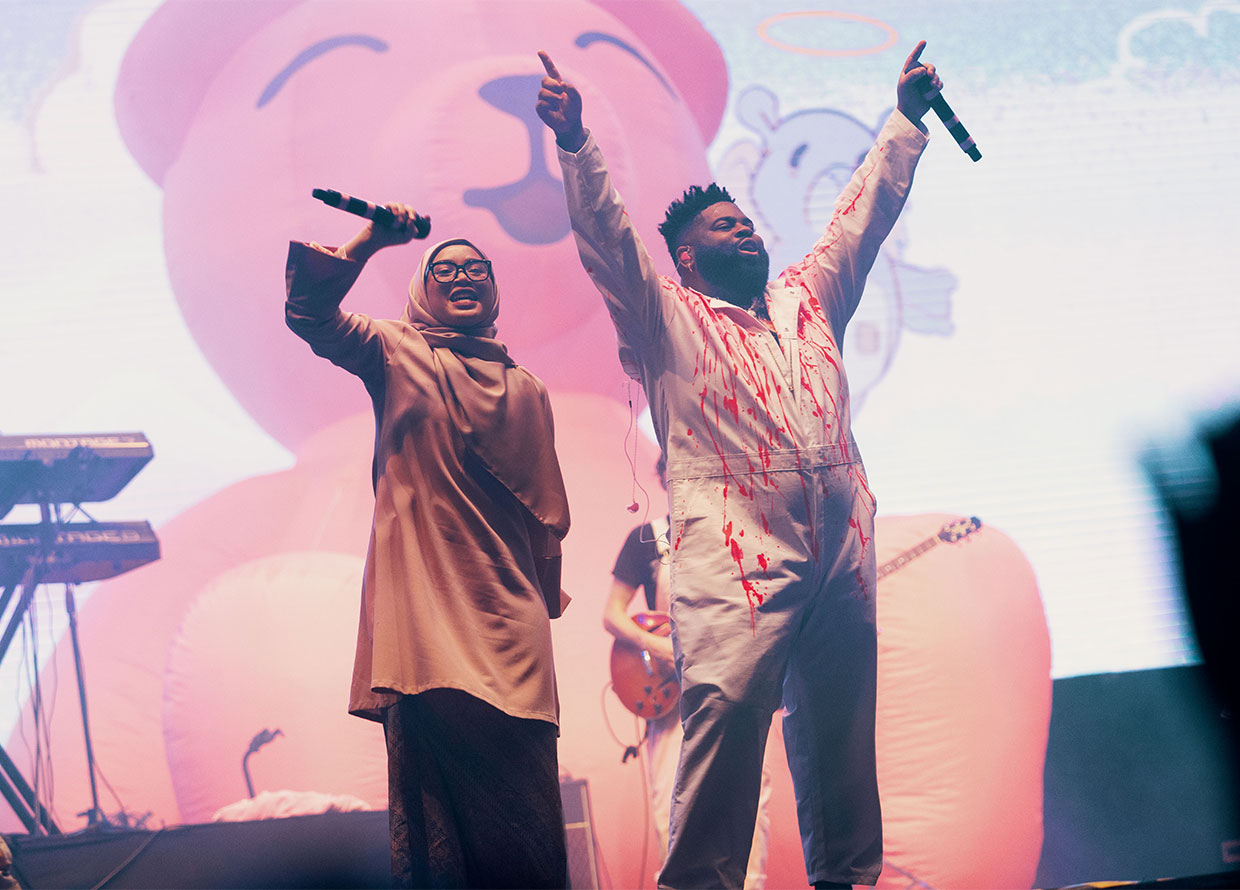 There was even a proposal in the crowd during his final performance of At My Worst, which he shared on Instagram along with the caption: "I'm happy that the love in my music can be felt like this and honoured to be a part of this moment! Congratulations to the lovely couple!"
View this post on Instagram
In person, the 30-year-old artist is just as warm and cuddly as the giant pink bear that accompanied him on the Blue Stage at the festival. Ahead of his set last Saturday, we managed to squeeze several minutes of his time for a quick interview. Read on for the exclusive on his thoughts about our national dish, his obsession with the colour pink, and his upcoming plans.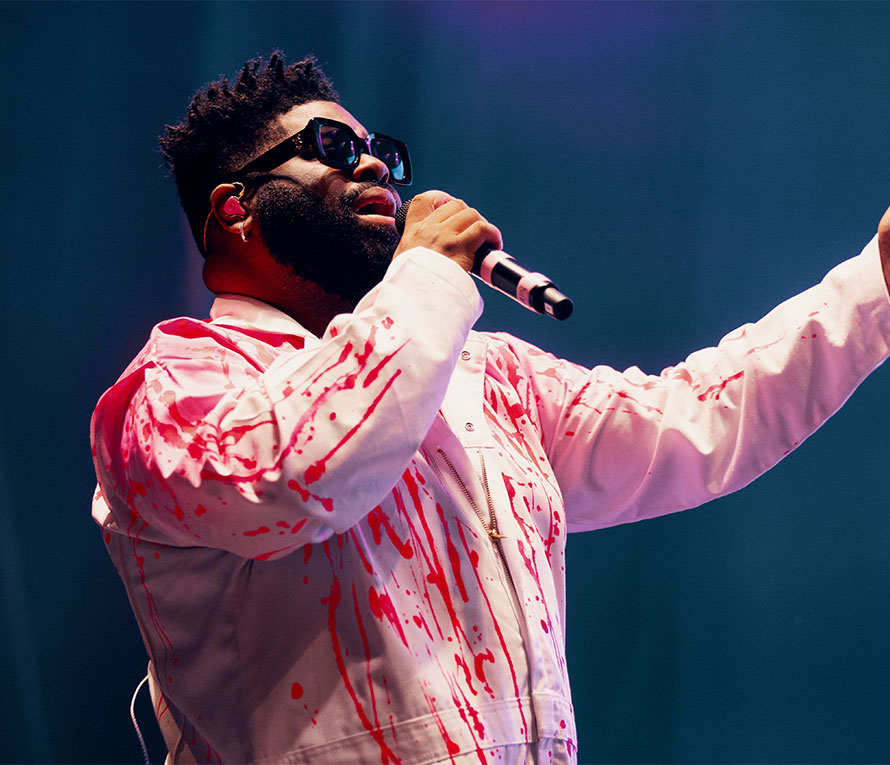 First of all, welcome to Malaysia! Is this your first time? How are you feeling?
Yeah, it's my first time in Malaysia and I'm super excited. It's a beautiful place. I've tried nasi lemak—it was very good. A little spicy, but good. 
You probably get this a lot, but we have to hear it from you—what inspired your stage name?
I get this question all the time but I feel like it always keeps me humble and grounded. I got the name from being a struggling singer-songwriter wearing pink sweatpants all the time and somebody didn't know my name so they just called me Pink Sweats. I just kept the name and it always reminds me where I started from. 
How did your obsession with pink come about?
Not having anybody, just having pink sweatpants [laughs]. I feel like I've always liked pink—it's bright and it kind of just stands out. It's different, it makes people ask questions [writer's note: you're reading the case in point].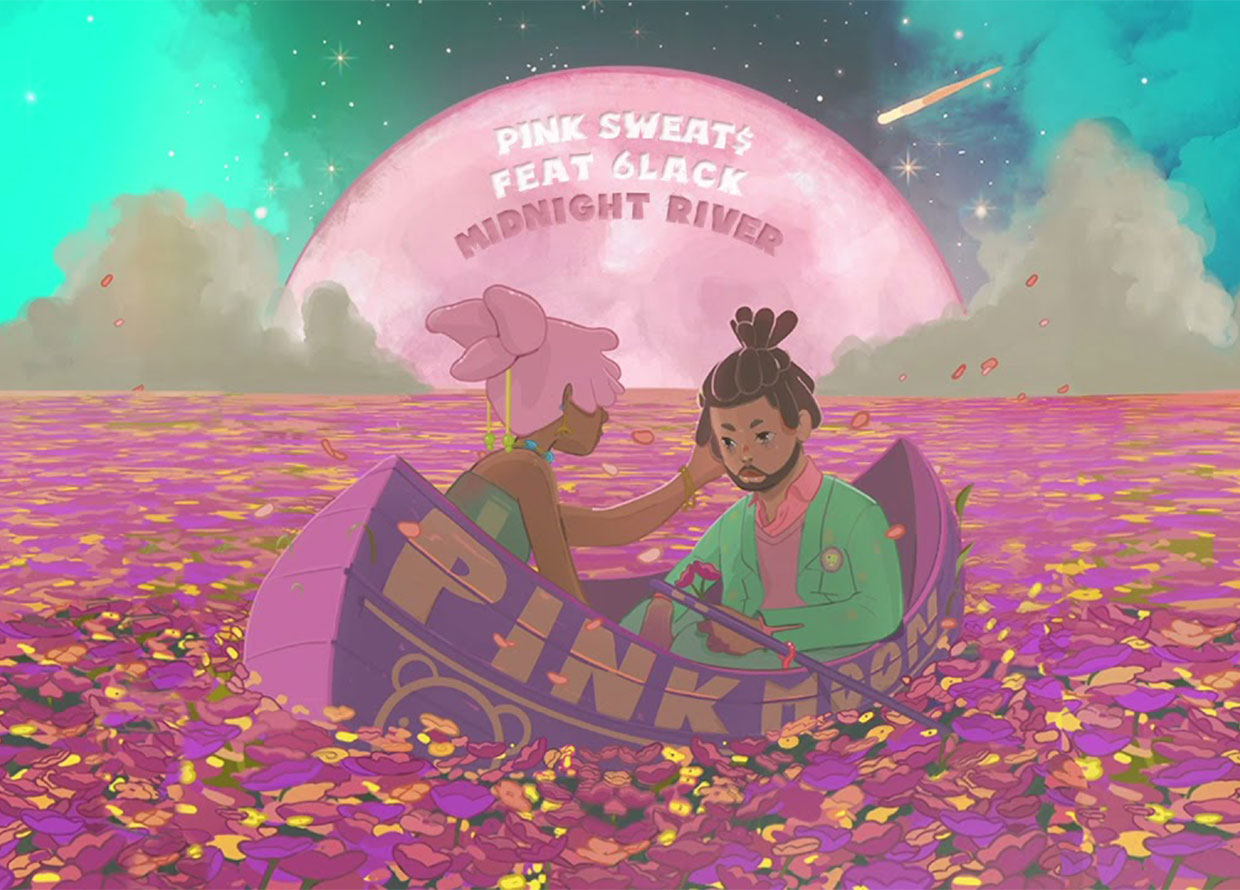 What's the inspiration behind your latest album, Pink Moon?
Just having fun with my girl. It's not all about relationships though, it's also about living life and trying to make the best of it. But a lot of it is about relationships, and yeah—my girl. 
What are the top three songs you've worked on so far and why?
I recently worked on some really good music with John Legend. There's a song called Home and I really like that song a lot. I have a new song on an album that I have coming out and it's called Lay Up and Chill. It's got some really cool vibes and it's super relaxing. And [for the third song] I'd say At My Worst because it brought me to Malaysia! 
You've done a lot of collaborations so far. Who is an artist or a band that you really want to collaborate with but have yet to?
I feel like I keep saying this that it's so cliched, but it's got to be BTS. I'd also love to do one with GOT7—that would be cool. Or BamBam and Jackson Wang. 
View this post on Instagram
What's the next step for you, musically?
You'll have to wait and see. It's a surprise! 
Since we're here at the Good Vibes Weekender festival, what's one song that always gives you good vibes?
Anything Stevie Wonder. I love Stevie Wonder.
Watch Pink Sweat$ play a round of This or That with us in the Instagram Reels below!
View this post on Instagram
Follow Pink Sweats on Facebook, Instagram and Twitter for more updates. Listen to his latest album, Pink Moon, on Apple Music, YouTube and Spotify. 
For more news and updates in the music industry, click here. 
| | |
| --- | --- |
| SHARE THE STORY | |
| Explore More | |