Before the official posters and announcements for Star Wars: The Force Awakens emerged late last year, Daisy Ridley was virtually unknown to the world. With a completely new cast mixed with the cast of the original Star Wars trilogy, fans and critics were both excited and a little worried that the brand new film under Disney's wing would potentially disappoint.
But it didn't.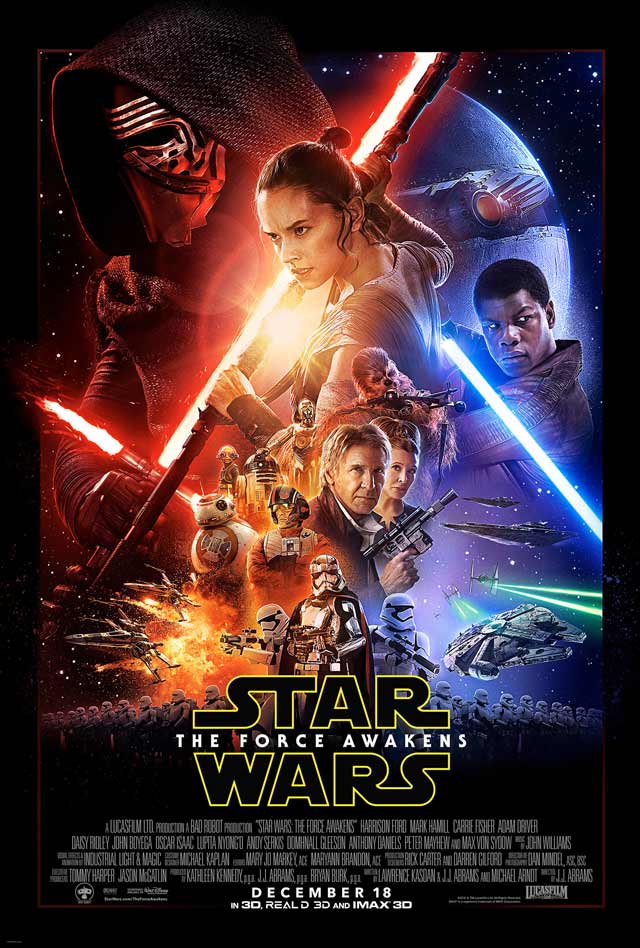 The Force Awakens opened in cinemas on 13 December and became the highest-grossing release of 2015. Naturally, such a phenomenal success would trickle down onto the film's relatively unknown leads. Ridley, playing the main protagonist (and a rather mysterious one, at that) Rey, instantly became an overnight sensation. And it's not difficult to see why.
Ridley's character Rey is, for one, the first female lead protagonist in a Star Wars film. And she has chalked up extra points for straying far away from the damsel in distress that her female lead predecessors fell into (Sorry, Leia and Amidala). Throughout the action-packed film, Rey stands her own ground and fights for her convictions. And she shows that she doesn't need a man by her side to do so.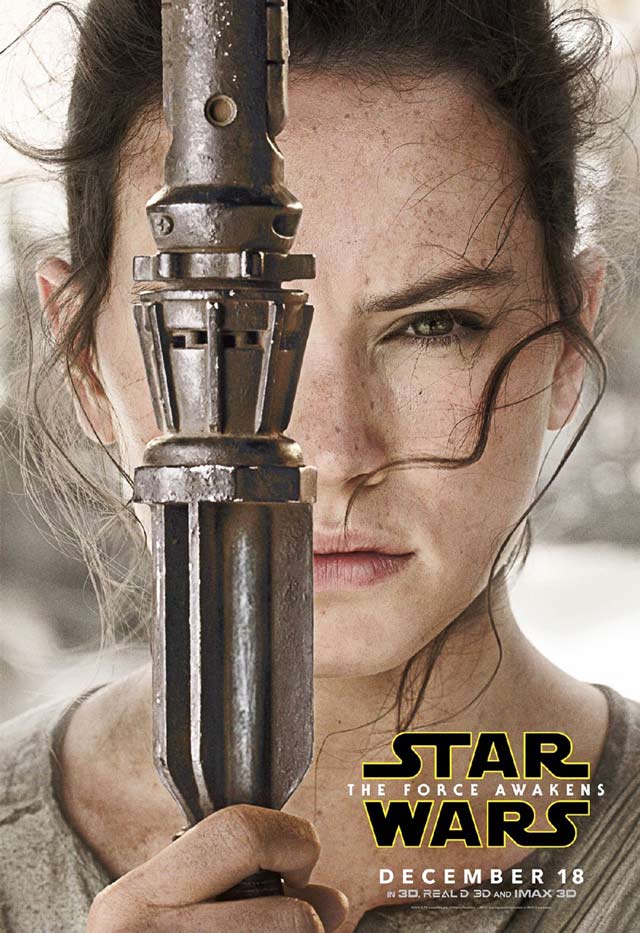 While the trailers and pre-release promos didn't reveal much about Rey, it turned out that she's pretty much the most important character that will lead this trilogy-to-be into a new era. Ridley could not have pulled it off any more flawlessly.
So here's the sort-of shocking part, if you didn't already know: The Force Awakens is Ridley's first movie. Ever.
Prior to snagging the role, she appeared here and there on British television since 2013, though her acting credits weren't very extensive. But seeing her work the red carpet and flaunting her charisma in interviews, you'd think the 23-year-old had plenty of experience in the limelight.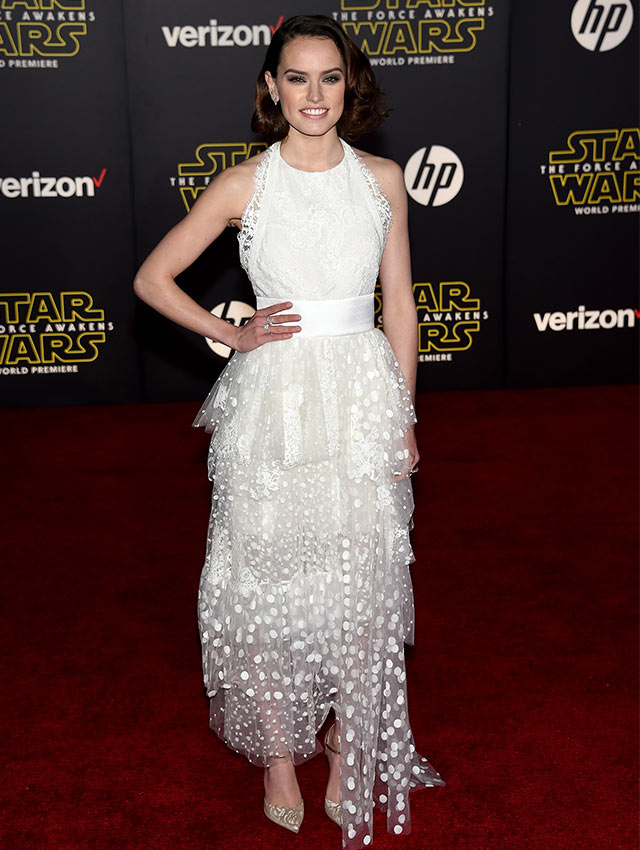 There wasn't any particular magical event that happened for Ridley to get the newly iconic role: like any other aspiring actress, she simply went to audition for it. It did help, however, that in looking for a new leading cast, director J.J. Abrams was deliberately casting unknown leads.
Five auditions with Abrams down, and Ridley became Rey. But preparing for such a big film wasn't quite so easy, at least physically. Ridley apparently worked stunningly hard to get into shape for the demanding role, which sent her into the gym some five hours a day for five days in the week, along with a clean and healthy diet.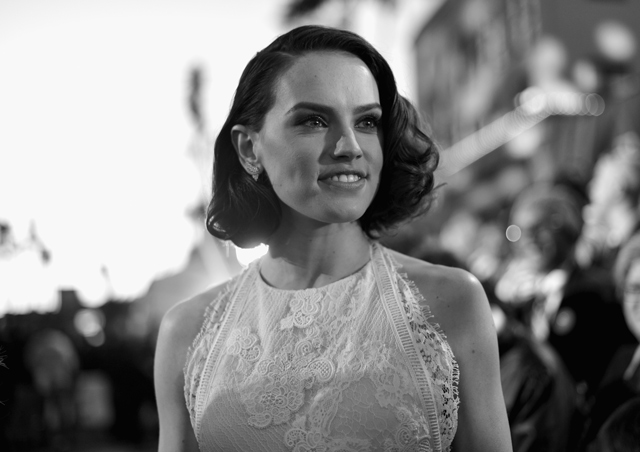 Ridley's newfound popularity is thus unique: for one, she hasn't been presented as a sex object, devoid of any particularly sexualised costumes or scenes. Her heroism in the film and the fact that she could pull off such a strong character, takes the cake for the recent rise of strong female characters. Unlike her peers in leading female roles – Katniss Everdeen (Jennifer Lawrence) and Beatrice Prior (Shailene Woodley) – Rey does without donning any skin-tight costumes, dealing with boy troubles, or ever appearing in heavy glam makeup.
But here's what makes her even sexier than the character she portrays on the big screen: although Ridley will definitely appear in the next two Star Wars films, the actress has revealed that she will be going to study, having enrolled in a degree in social sciences.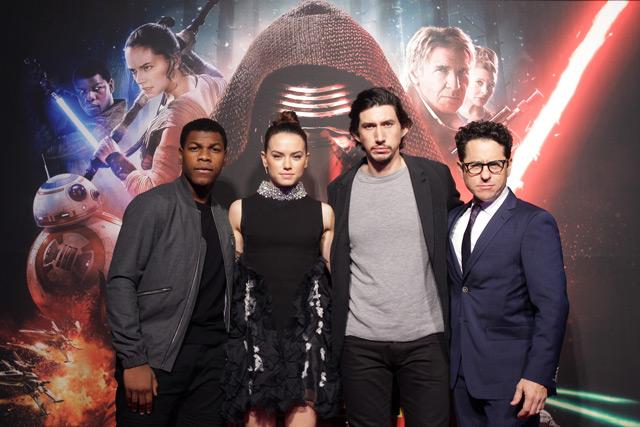 That said, Ridley's future seems to be set in stone. But one thing's for sure, Ridley will always be the newcomer who led a new era of a cult hit into yet another legendary success.
Related stories:
#RedCarpet: Star Wars ensemble brings on a futuristic edge
Star Wars in the shadows: Red Hong Yi's tribute to the Force
Watch: The official trailer for 'Star Wars: The Force Awakens'
| | |
| --- | --- |
| SHARE THE STORY | |
| Explore More | |