Lifestyle
7 Minutes with Malaysian swimmer Welson Sim on the Commonwealth Games 2018
No Sim-ple athlete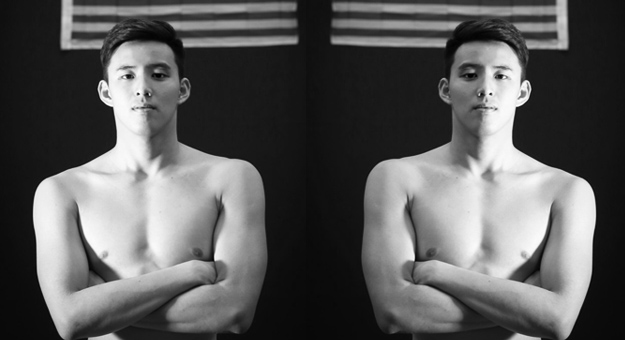 At 21 years old, Malaysian swimmer Welson Sim has become a household name, accumulating numerous achievements and titles under his belt. One of the biggest ones being the first Malaysian male swimmer to qualify for the Olympic Games in Rio, among many other competitions. Today, at the men's 400m freestyle event at the Commonwealth Games 2018, he became the first Malaysian swimmer in 12 years to make it into the finals. While we anticipate the next round, here's what the Sarawakian athlete shared it with us on his training, predictions for the Games and more.
A regular day in his shoes
"Swim training, eat, school, eat, more training, eat, sleep. It's actually nothing too exciting. I'm currently doing my pre-university studies at Bukit Jalil High School."
On his training
"I do nine swim sessions a week—I swim about seven to eight kilometres each session. Additionally, I hit the gym three times a week, working out with heavy weights, and do dry land training twice a week. Dry land training is basically core work and movements with resistance bands that mimick swimming strokes."
On his training diet
"Other than having a lot of carbs, I eat everything and anything. I don't have a strict diet but I do make sure to eat enough—and not overeat—to replenish the calories I've burnt during training."
On how he came to compete in swimming
"Swimming started out as a way to relieve the difficulties I had due to asthma. I started learning how to swim when I was ten years old. Two years after that, I knew it was something I wanted to do professionally."
On his love for the sport
"I love how peaceful it is when I'm in the water. The moment I dive into the pool, I feel very relaxed and free."
On the biggest challenge of the sport
"Trying to beat my personal best in major tournaments, especially under high expectations."
On who he thinks is his biggest rivals at the Commonwealth Games 2018
"The Australians and the British."
On what's changed since this is his second time competing at the Commonwealth Games
"I'm competing with more experience now. I know how to handle pressure better, and I expect to do better than my first time."
On coping with pressure
"I just give it my all, and aim to do my personal best in my respective events."
On his pre-competition rituals to mentally or physically prepare himself
"Listen to music, don't talk to anyone, do my own warm-ups and most importantly—to focus on my race."
His recommendations when in Kuching
"The Dyak: They serve very good and authentic traditional Dayak food.
Chong Choon Café: It's a very old coffee shop; the Sarawak Laksa and Kolok mee here is the best!
Sarawak Cultural Village: There's so much to learn about Sarawakian culture here."
Something no one else knows about him
"I love watching Chinese dramas. I'm a foodie, but I don't like tomato sauce."
Welson finished the men's 400m freestyle event in fourth place with a time of 3:51.78, which was slightly off his personal best and national record time of 3:49.48. However, it was enough to secure him a spot in the finals, happening later today.
Follow Welson Sim on Instagram for more of his day-to-day updates.
| | |
| --- | --- |
| SHARE THE STORY | |
| Explore More | |