Culture
Joanna Soh and TJ Tee talk about their holistic fitness app Fio and why it's different from the rest out there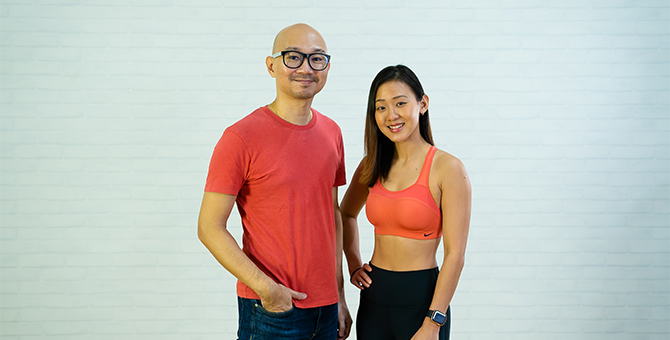 Now that gyms are officially allowed to operate again, the question remains as to whether or not the world of fitness will remain the same as much uncertainty still looms over the safety of public facilities. The last three months of lockdown provided home fitness with a new role in our lives, prompting a surge in online workouts and live-streamed classes through fitness apps and virtual programs as people around the world were forced to exercise indoors.
Returning to the gym still feels risky during the new normal, but the desire to stay fit through a more holistic form of wellness is stronger than ever in the wake of the pandemic. Luckily, fitness app Fio, created in collaboration by award-winning fitness personality Joanna Soh and TJ Tee, co-founder of Alphapod, a leading mobile-first digital product developer in the region, has the solution.
Launched in January 2019, the app was first conceived by the two friends through a coffeeshop conversation. Joanna, the first Malaysian woman to receive the YouTube Gold Play Button Award for her over 1.9 million-subscribed YouTube fitness channel, was looking for an alternative method to produce and deliver fitness content, while digital product designer TJ was motivated to find a way to become less sedentary in his lifestyle.
Together, they came up with the idea to create Fio by combining TJ's technology know-how with Joanna's fitness expertise and launched the app to deliver effective yet practical content that catered to the needs and realities of busy, modern-day users.
"Fio is Latin for "to become"," writes TJ in an email interview on the name and aim behind the mobile fitness app, which is available on both iOS and Android. "Whatever one's fitness goal may be—to become stronger, leaner or just plain healthier, we believe that true fitness is achieved through the triumvirate of physical exercise, wholesome nutrition, and mindset conditioning."
Through guided fitness programs every month, Fio's focus on the three aforementioned pillars of health and wellness offers a more holistic approach for users to stay fit compared to other fitness apps.
The app's monthly plans include certified workout classes ranging from high-intensity training to kickboxing and yoga for users to easily follow at home with minimal to no equipment, alongside recommended meal plans and macro-calculated recipes as part of its nutrition section, as well as educational bite-sized videos that educate and motivate users with the right mindset. Following these three-pronged plans, users are able to track their progress and cultivate a healthier, well-balanced lifestyle over time.
Since its launch, Fio has been downloaded by users from all around the world, with the top ten users by countries from the US, Malaysia, Philippines, Vietnam, Indonesia, India, Singapore, Thailand, UK, and Canada. As technology continues to revolutionise our newfound #WFH space, the pair currently has a plan to innovate Fio to the next level and are particularly excited to see what new tools will be introduced to the global developer community during Apple's first virtual Worldwide Developer's Conference (WWDC) next week.
Ahead, we speak to Joanna and TJ on the creation of Fio, what distinguishes it from other fitness apps during the new normal and how they're planning to innovate the health and wellness experience with new technologies moving forward: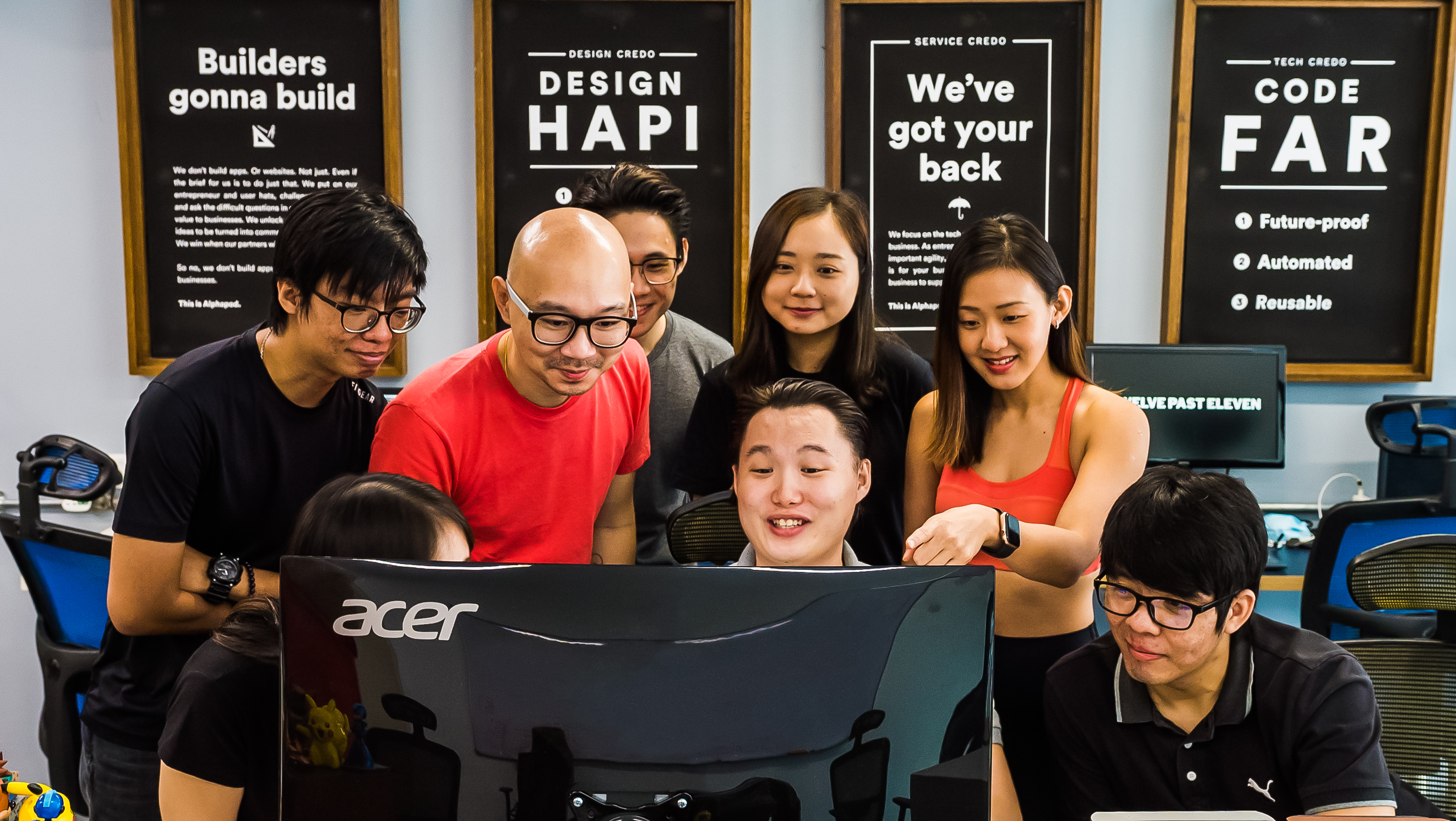 As friends and now business partners, what was it like working together to come up with Fio? Any interesting anecdotes?
Joanna: "Interestingly enough, we didn't spend long months planning or brainstorming for Fio. Both of us were very clear about what Fio was going to be from the start! When it came time to work, we pretty much hit the ground running. I guess you could put that down to experience and trust."
TJ: "Alphapod leads the way in all areas of design and technology while Joanna heads the planning and production of all content. While each one of us has our own areas of focus, we're not at all isolated from one another. Our camaraderie enables us to listen to each other's ideas and speak openly at all times. In fact, our offices and studios are on the same floor, in the same building, so we're within arms reach from one another!"
Joanna: "I think that the key to our great working relationship lies in our mutual respect for each other's strengths."
What was important for Fio to have, in terms of design and use, when you guys came together to discuss the framework of the app?
Joanna: "The most important thing for Fio was that it needed to be practical yet effective for users. We knew that it needed to cater to the needs and realities of the modern-day, busy user. Unlike punishing, "hardcore" fitness apps that encourage users to push themselves to the limit, Fio prefers practical, progressive measures over short-term, intense bursts. Through guided monthly programs, users follow an effective, gym-free fitness routine that keeps them engaged daily, even on rest days which are necessary for the body to rejuvenate and recover.
"All this adds up to an engaging and meaningful user experience, and culminates in the forming of a sustainable healthy habit. Beyond anything that we've built so far, that is the ultimate reward for us as developers of Fio—to see lives positively transformed for the better!"
What were the biggest challenges you faced in the development process of Fio?
Joanna: "We knew early on that the key to a great fitness app wasn't just having the best technology and fitness content. Fio needed to be more, and we spent a great deal of time figuring out ways to humanise the fitness experience—creating an effective and sustainable fitness practice for our users while acknowledging that everyone's fitness journey is unique and that every individual progresses at his/her own pace."
What makes Fio different from other fitness apps in terms of content, approach and technology?
Joanna: "We believe that the key to a great fitness app is to really understand the needs, pains and realities of users, and deliver a solution that meets them in the best way possible. Globally, the top three challenges that people experience with fitness are:
Being too busy/having no time to exercise
Losing motivation/inability to develop a sustainable fitness habit
No visible/lasting results despite repeated attempts to "get fit"
"Thus, Fio's answer to these problems is an approach we call "3-2-1-FIT". It's a simple formula that consists of a 30-minute workout, 20-minute recipe, and 2 x 5-minute mindset conditioning exercises (morning and night). Collectively, users just need to spend up to an hour each day in order to cultivate a healthy lifestyle."
"Each day is led by one of Fio's certified trainers who provide expert guidance by demonstrating proper workout technique and timing, as well as educating users on the engaged muscle groups while performing an exercise. This is especially useful for users who may have been previously struggling to achieve desired results or have experienced injuries due to incorrect training techniques.
"At Fio, we also believe that eating healthy doesn't need to be expensive or elaborate. While the majority of fitness apps and websites feature recipes with ingredients that may not be easily accessible or affordable for users in Asia, Fio's focus on simple, 20-minute Asian recipes is practical (and thus sustainable) as it draws from the rich cuisines of Asia, offering both classic and vegan meal recommendations to cater for diverse tastes. All of Fio's recipes are also macro-calculated so that users have the well-balanced nutrition needed to achieve their goals!"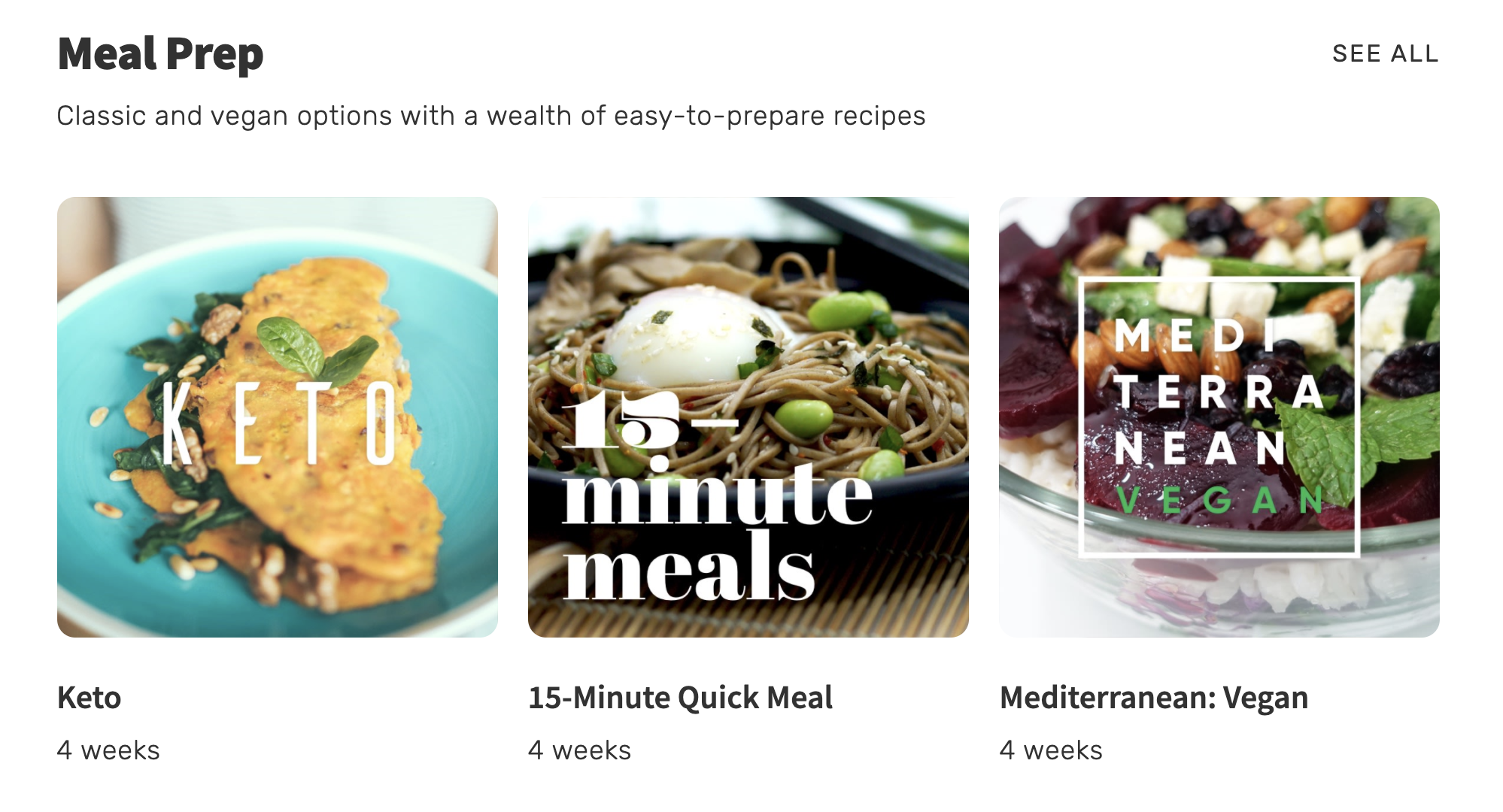 "Additionally, we believe that a knowing mind makes for a healthy body. Simply put, the key to developing a fit lifestyle lies not only in the transformation of the body or diet but also in the way one thinks. Through short five-minute videos, Fio's certified trainers present mindset conditioning content which we believe is key to establishing a sustainable fitness habit. After all, the body hears what the mind says! Fio's mindset content covers a broad range of topics ranging from overcoming mental barriers, expectations vs. reality, mindful eating, breathing techniques as well as mindfulness and motivation."
Could you give us any examples of how Fio has helped people during the pandemic?
Joanna: "For resistance training, Fio has tailored its workouts to use practical household items such as water bottles for weights and chairs for support."
TJ: "As Fio's workouts are designed to be gym-free from the beginning, we have seen an uptake in downloads and subscribers by more than 30 per cent month-on-month growth since March 2020. User engagement numbers are also high, with about 400 per cent growth in active usage since the beginning of the year."
What advice would you give to anyone thinking of developing their own fitness app, or just health apps in general?
TJ: "The business of fitness is highly competitive, and the key to differentiation is the ability to deliver a unique fitness experience that offers real lasting value to users. While fitness in itself is an age-old industry dominated by large-scale incumbents (e.g. gym chains, exercise equipment), I believe that the fitness space is ripe for disruption. Recent advancements in technology have opened up the playing field for digital fitness startups like Fio."
Are you planning to integrate any new technologies like AI or VR to make the experience more immersive? If so, how?
TJ: "Alphapod has integrated some of iOS's latest features into Fio which we believe will benefit our users in a big way. With Dark Mode, users can have a pleasant and seamless experience shifting from native default views to Fio, especially when using the app at night.
"With support for Siri Shortcuts, Fio can now remind users when it's time to do a workout, watch a mindfulness video and occasionally update their profile to log their fitness journey. AI is going to be a mainstay for fitness apps, and with access to predictive technologies, we will be able to personalise our users' experience with Fio even more.
"We've also seen the rapid adoption of Apple Watch globally, and we're excited to bring a great Fio experience to people's wrists! We're working on an entirely new Fio experience that will be unique, even for existing users."
What are you most looking forward to at WWDC and how do you want to bring Fio to the next level?
TJ: "For the first time, developers from around the world can tune in online to WWDC without having to pay for an expensive flight and entry ticket! That, to me, is an amazing opportunity, as we've always wanted to attend the live event but couldn't afford the trip. All of us at Alphapod are looking forward to the announcement of iOS 14 and watchOS7 and the latest features available for developers. Personally, I'm also looking forward to hearing about the rumoured Apple fitness app and how that might present interesting opportunities for Fio."
Joanna: "While Fio will always bring together the best content and technology to create the most engaging fitness experience for users, the community is ultimately what we're looking to develop further. A lot of our new features are going to involve community engagement in one way or another because keeping healthy and fit shouldn't be a solitary journey—it's always more fun to work out with the global #Fiofam!"
Fio is available for download on the App Store. 
For the first-time ever, WWDC is coming to the world completely online from June 22-26. Find out more here.
| | |
| --- | --- |
| SHARE THE STORY | |
| Explore More | |