Lifestyle
7 Minutes with Malaysian discus athlete Irfan Shamshuddin on the Commonwealth Games 2018
A quick discus-sion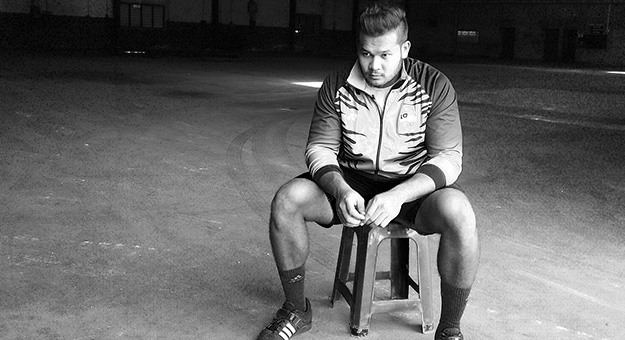 There are athletes who discover their passion for a sport and stick with it till the end; and there are athletes who switch gears later. For 22-year-old Irfan Shamshuddin, he went from rugby player to being the top discus thrower in Malaysia, and high hopes are on him to bring home a medal. Just last year, he placed second in India at the Asian Championships 2017 and even smashed the national discus record three times within a week at three separate sporting events in Europe. Since it's his first Commonwealth Games, we had a quick chat with him on how he got into discus throwing, his special training diet and more.
His training routine
"I typically train a few hours, twice a day and it's mostly weight training. In the mornings, you'll find me at the gym lifting heavy weights and in the evenings, I'm out on the field honing my techniques for discus throwing."
His training diet
"A high-protein diet. As I do a lot of strength training, it helps gain me fuel for training and for post-training recovery. It's pointless to have fuel if my recovery is poor because then I won't be able to give my 100 percent at the next session; I train up to almost 14 sessions a week! There's only so many natural sources of protein that I can consume at one time so I take MyProtein as a supplementary addition."
How he got into discus throwing
"I only started to focus on it in 2012. Before that, I was a rugby player. It's a long story but basically, my parents gave me the idea to try it."
Favourite thing about the sport
"When I see my 'baby' flying so far. It's exhilarating!"
The biggest challenge about the sport
"Everyone in athletics knows that discus is the only event you can play until 40 years old – maybe more. It's not something you can start out and be great at instantly. It takes time to build your strength, your timing and technique. So you have to be patient enough to perform at the highest level and in discus, people on average reach the peak of their level when they're between 27 to 33 years old."
Most important quality to be a discus thrower
"Physique. I'm considered small if you compare me to European discus throwers. But I strongly believe that the body can achieve what the mind wants."
What to expect from his first Commonwealth Games
"The competition is going to very strong of course but since it's my first Games, I'm super hyped up. I'm going to give it everything I've got!"
His next goal after Commonwealth Games
"I'm excited about this competition but my main target for 2018 is really the Asian Games in Jakarta and that's coming up soon."
Irfan's first discus event is on 12 April 2018.
| | |
| --- | --- |
| SHARE THE STORY | |
| Explore More | |