Culture
'The Marvels' flops at the box office and more pop culture news
In the headlines
FEATURED IMAGES: WALT DISNEY STUDIOS | GETTY IMAGES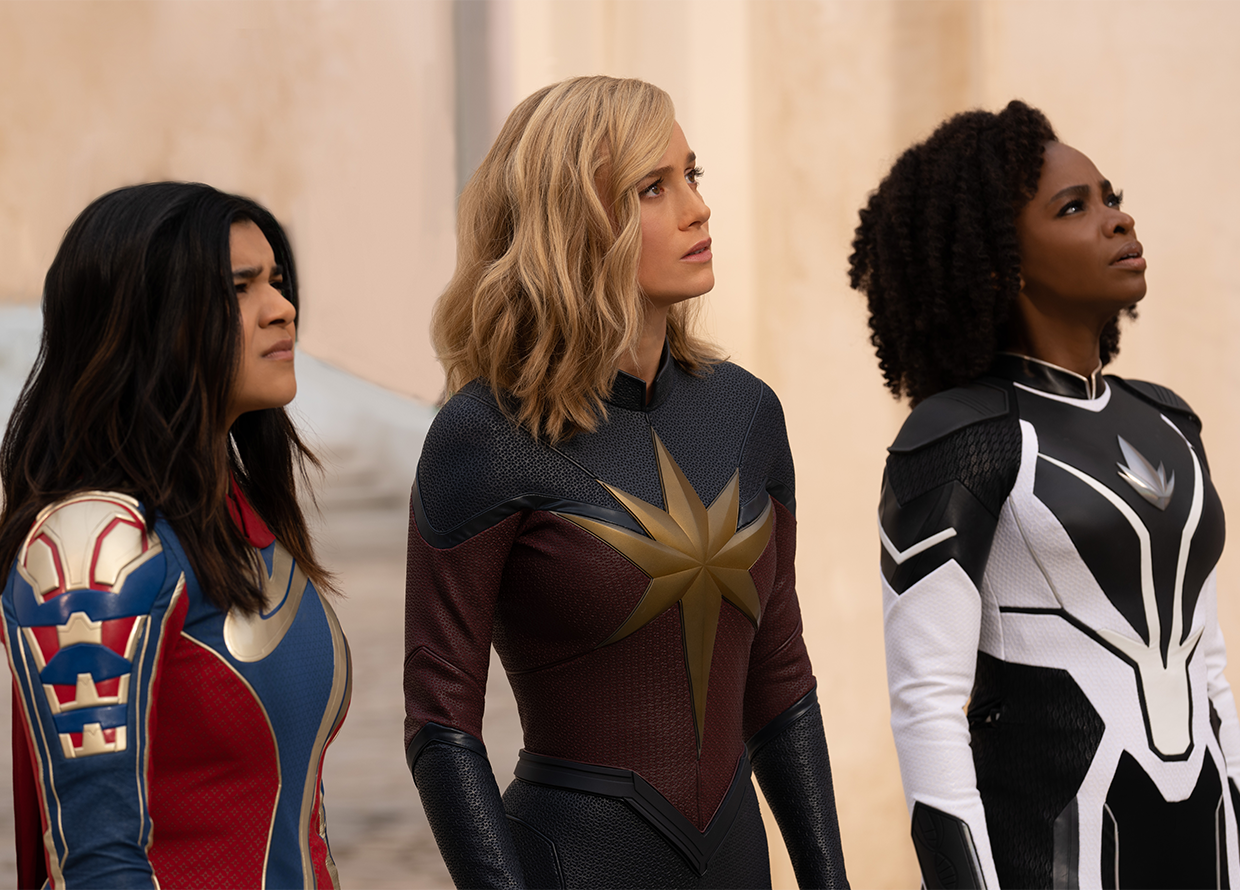 In this month's pop culture catch-up, we see the MCU's latest addition to its sprawling franchise, The Marvels, suffer a huge blow at the box office, Dakota Johnson joining the Spider-verse and more. Read ahead for the latest breaking pop culture news.
The Marvels is an official box office bomb
Since premiering on 10 November, The Marvels has been bleeding at the box office by delivering record-low numbers. Firstly, the female-led team-up film generated only $46 million domestically and $110 million globally in its opening weekend, which makes it the worst-grossing MCU film in box office history. 10 days later, the movie has grossed $161 million. According to The Hollywood Reporter, The Marvels will continue to see further drops as revenue is projected to plummet a massive 78 to 80 per cent in its second weekend—a new franchise low to Ant-Man and the Wasp: Quantumania's 69.9 per cent crater.
Suki Waterhouse and Robert Pattinson are expecting a baby!
Long-time beaus Suki Waterhouse and Robert Pattison are going to be parents real soon. On 19 November, the model and singer took to the stage Mexico City's Corona Capital Festival to surprise fans with her baby bump! "I'm extra sparkly today because I thought it might distract you from something else that's going on," Waterhouse joked whilst being clad in a sequined minidress and a pink feather coat.
"I thought I'd wear something sparkly to distract you from something else I've got going on… i'm not sure it's working"

Suki Waterhouse announcing that she's pregnant today at Corona Festival! 🤰🏼💕pic.twitter.com/MhZEkCJVgb

— suki waterhouse archive (@bestsukiw) November 19, 2023
The pair have been dating for more than five years after being first romantically linked in 2018. Congratulations to the sweet couple!
Dakota Johnson is Madame Web in the new Spider-man spin-off teaser
Speaking of Marvel Studios, we have more faces joining the Spider-verse! Fans were abuzz on 16 November when the teaser for Madame Web was released and saw Dakota Johnson as the titular character. Based on the popular comic book character, Madame Webb, whose real name is Cassandra Webb, is a mutant and clairvoyant who first appeared in The Amazing Spider-Man comics in 1980. As the film is under Sony Pictures, it remains unclear if or how this film will tie into Marvel's Cinematic Universe.
Dua Lipa enters her new era with Houdini 
Dua Lipa sheds her retro disco-pop image and welcomes a new musical era in Houdini. Released on 9 November, the single was released ahead of her still-untitled and highly anticipated third album which comes after the massive success of 2020's Future Nostalgia. Inspired by the escape artist and magician Harry Houdini, the song talks about trying to get the singer's fleeting attention before she disappears. Watch the funky music video above!
The world of Avatar: The Last Airbender comes to life in the official teaser
After much anticipation, fans of the beloved animated series no longer have to wait with bated breath for the first look at the live-action adaptation. Premiering on Netflix in 2024, Avatar: The Last Airbender follows Aang, who is reawakened during a tumultuous period of war between the four powerful nations of the world. With his newfound friends, Sokka and Katara, the young nomad sets out on an action-packed quest to become the next Avatar, the master of all four elements, to restore balance back to the world.
Taylor Swift is Apple Music's Artist of the Year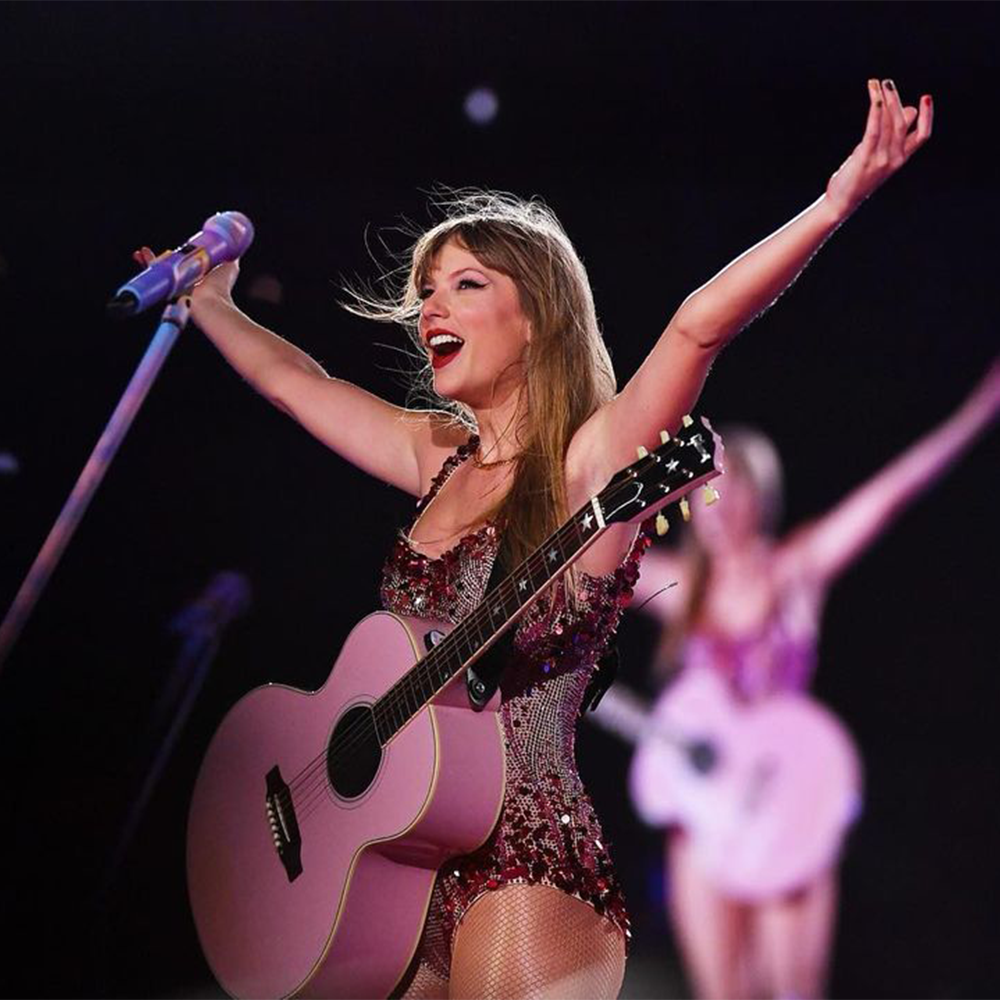 With her sold-out tours for The Eras and record-breaking hits, 2023 is undoubtedly Taylor Swift's year. To commemorate the singer's new level of superstardom, Apple Music has named Swift its Artist of the Year for 2023! "Thank you to every single one of you for making this year the most incredible, joyful, celebratory year ever," said Swift. "From streaming the music nonstop to screaming it together in real life at the shows, dancing chaotically in movie theatres, none of this would have been possible without you. Thank you so much."
For more pop culture news, head here.
| | |
| --- | --- |
| SHARE THE STORY | |
| Explore More | |