Lifestyle
7 Minutes with Malaysian diver Leong Mun Yee on the 2017 SEA Games
Diving in to the details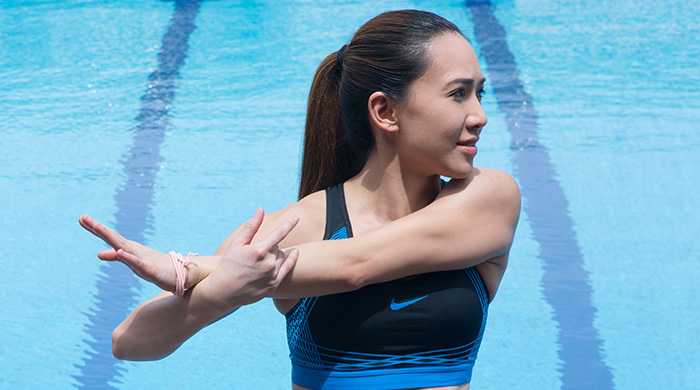 She is one of the most experienced Malaysian athletes and also one of the most decorated. At only 13 years old, Leong Mun Yee made her SEA Games debut in Jakarta in 1997 and was also selected to be part of the national diving team for the 1998 Commonwealth Games. On a global scale, she has competed at four Olympic Games and together with Pandelela Rinong, won the first World Championship medal for Malaysia in 2009.
Fast forward to 2017 and it's the Ipoh-born athlete's 20th year of her career. To date, Mun Yee has won 15 gold medals in the SEA Games, making her the only Malaysian diver that has won the most gold medals in this biennial competition. And yet her drive to win has not faltered one bit as she hopes to gain her 16h gold in the Kuala Lumpur 2017 SEA Games happening from August 19 to 30.
The 32-year-old has, however, hinted plans to retire after the Games with no certainty of her competitive schedule for the rest of 2017. Her two upcoming major events are the World Aquatics Championships in Budapest (July 14-22) and the SEA Games (Aug 19-30). We had a quick chat with Mun Yee to find out more about her training and preparation for the Games, and where are the best places to eat in Ipoh.
A day in the life of Leong Mun Yee… consists a lot of training. I train for about seven to eight hours a day, six days a week. I would start as early as 8.30am till 12pm and then the afternoon session begins from 3pm to 7pm.
My first encounter with water sports was… when I was two. My brother used to swim for the Perak state so I would follow him for swimming classes.
I switched to diving… when I was 10. It was 1995 and the National Sports Council appointed a new diving coach from China to visit Perak to select divers for the 1998 Commonwealth Games squad. My parents took me to the tryouts and I was one of the six chosen from my state for the national team and eventually, the only one from Perak who competed at the Commonwealth Games at that time.
To prepare for the 2017 SEA Games, I'm currently… at the training camp in China. Earlier in the year, it was all about training my strength and stamina. Now it's more on improving and perfecting my diving skills.
Wearing the right workout gear is important… to ensure comfort and prevent injury. I have different Nike shoes for different kinds of training so I always change my footwear accordingly, whether I go for a run or do strength exercises. I'm especially a big fan of the Nike Pro Bra and the Nike Free TR7 women's training shoe, which gives great support as well as flexibility in every step.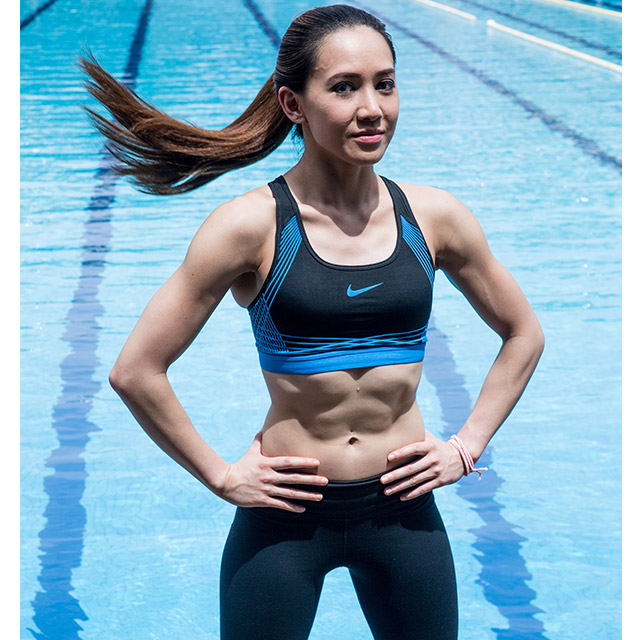 My favourite sportswear brand is… Nike. I have always liked their products. The opportunity to become a Nike athlete came when one of the members of our national football team (FAM)—which is also sponsored by Nike—suggested me to the brand.
The sports scene in Malaysia… has changed tremendously. From the facilities to the athletes' welfare to the country's achievements in competitions, I have seen a lot of improvements between now and 20 years ago. I feel that people nowadays are also more keen to participate, be it making a sport their career or being in the audience.
My advice to aspiring Malaysian athletes is… to follow your dreams. Do know that it's not easy—never easy—but don't give up.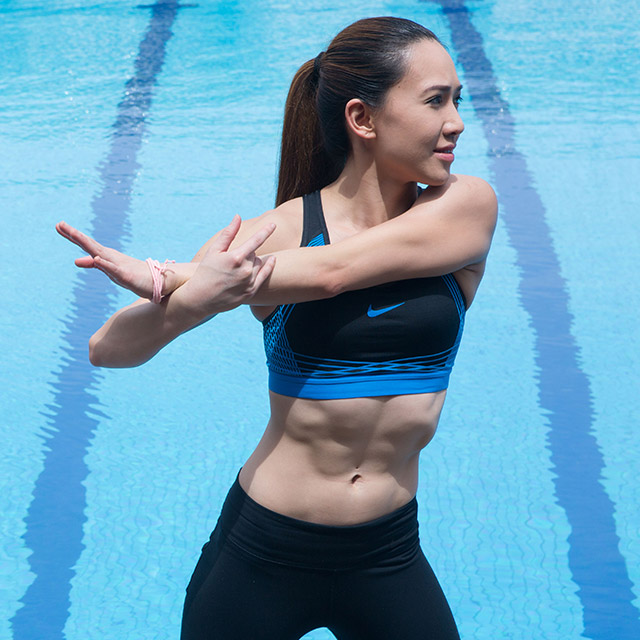 I never travel without my… pillow.
Three things people don't know about me: I'm actually quite girly, I used to dislike working out, and I was chubby as a teenager.
Three of my favourite places to eat in Ipoh: Old town area, the hawker stalls near the stadium and Concubine Lane.
Related stories:
#RoadToRio: 5 Malaysian athletes on their first Olympic Games
24 Questions with Dato' Nicol David on her hometown Penang
| | |
| --- | --- |
| SHARE THE STORY | |
| Explore More | |