Lifestyle
Jesrina on PurelyB, healthy living and her shift to the startup scene
Inspiring health and wellness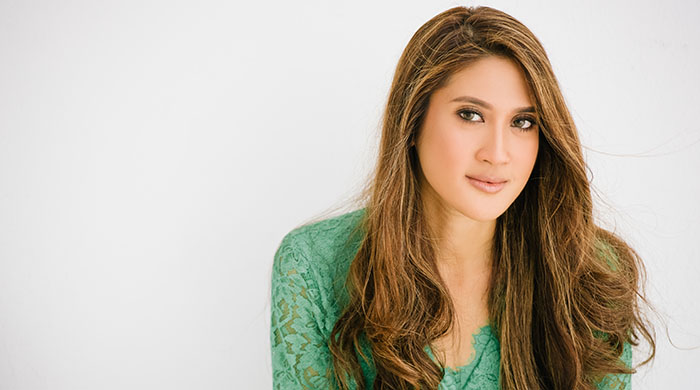 Tell us more about PurelyB and how the idea for it came about?
At PurelyB we help to provide all the information, products and services people need to lead a healthy lifestyle, all in one place. Our mission is to help make it easier and more convenient for people to lead sustainable healthy lifestyles, especially in Asia. There currently isn't one trusted brand or destination in health and wellness that collaborates and connects other brands and customers end to end—from content to commerce. Available in English and Chinese, we provide users with guidance and motivation through inspiring articles, videos, recipes and custom-designed health programmes, complete with meal delivery—so they can easily take action and start getting healthy! Our online marketplace then provides the ultimate convenience where users can easily discover and purchase healthy goods and services from trusted sellers globally, in all aspects of health, from fitness to nutrition to holistic wellness.
Having overcome long-term health issues by changing up my lifestyle and adopting an all-natural, process-free, superfood and nutrient filled diet, I wanted to help others do the same by increasing awareness and providing the ease of finding local healthy options. Not only had my health issues gone away, I felt a positive difference in my body and had so much more energy! I then put together an amazing team of digital specialists and leading health and wellness experts in the region to create PurelyB, where we could really help others experience these positive changes in their lives, no matter how small. My team and I launched the site within a mere 2 months, driven by everyone's sheer passion, dedication and love for our cause to help others.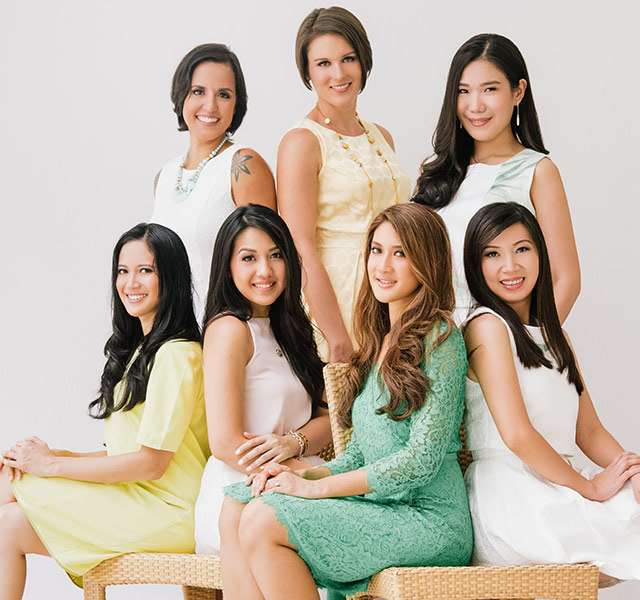 Together our aim is to inspire, empower and support people throughout their healthy lifestyle journey and one day hopefully become the #1 preferred online healthy living destination in Asia Pacific.
Congratulations on the US$500,000 raised from 500 Startups! What do you hope for the company to achieve with this investment?
Thank you! We have a lot of exciting new initiatives brewing. With this investment we're able to strengthen our team, technology and infrastructure, which is key with our online marketplace planned to launch in the next few months. We are building Asia's first content-integrated marketplace for health and wellness, so the technology needs to seamlessly integrate the user's experience across the articles, recipes, videos and health programmes they consume online, to the products and services they purchase on our marketplace. We intend to build this ecosystem where buyers and sellers in the health and wellness industry can easily connect with one another around the world. Our customers can get access to whole range of incredible local and international health and wellness brands and products—from food to personal care products to fitness products and more.
We especially want to help a lot of the smaller local brands that don't have the reach and would benefit from our community on PurelyB. We intend to be a regional player, with us now in Malaysia and Singapore, we will expand our health programme delivery options and marketplace services to other markets in the region, including Hong Kong and Philippines, thus the investment will be key in helping us scale up.
What has been the greatest challenge for PurelyB so far, and how did you overcome it?
My team and I started PurelyB with our own investments and bootstrapped it all the way till end December 2015 when we raised our seed fund from investors. Thus for the first 8-9 months, we had to keep costs as low as possible and all the awareness and visibility we had gained was mostly through word of mouth referrals. Whilst we gained good traction through this organic growth, it was a challenge to establish a new brand in the health and wellness industry with no marketing budget, and achieve the level of trust and credibility we needed for PurelyB to connect with our audience and be successful. It was through the sheer passion and drive from each and every one of our team members in marketing PurelyB through their own networks, that we were able to break through the clutter and make our PurelyB brand known and liked amongst a growing health conscious community.
How was the year 2015 for the company? Did it meet the goals you set out for it to achieve?
2015 was an incredible year for us, having launched just mid last year with no advertising, only through word of mouth, we were surprised to see the level of response were getting. Within our first few weeks we had received touching messages from people in Malaysia and all around Asia who loved our cause and shared their inspiring stories with us. Not only did they share their gratitude for what we had built through PurelyB, they wanted to contribute and be part of our mission. This really moved us, and this continuous outpour is what keeps us motivated and inspired to really build up PurelyB towards our long-term vision and truly help make a positive difference in people's lives. We've also noticed quite a number of corporations reaching out to us to participate in their wellness movement this year, it looks like 2016 will definitely be a year of driving positive lifestyle change in Asia!
Of course as with every new business, the past 8 months have been a rollercoaster journey with ups and downs along the way. But with any negative experience, something good always comes out of it, thus I'm always a strong believer that you have to go through some disappointing times to eventually achieve greatness. 2015 helped catapult our brand in Malaysia and Singapore, and establish us as a trusted and credible player in the health and wellness market. Now we're ready to take the next step and really expand the business to achieve our overall vision this year.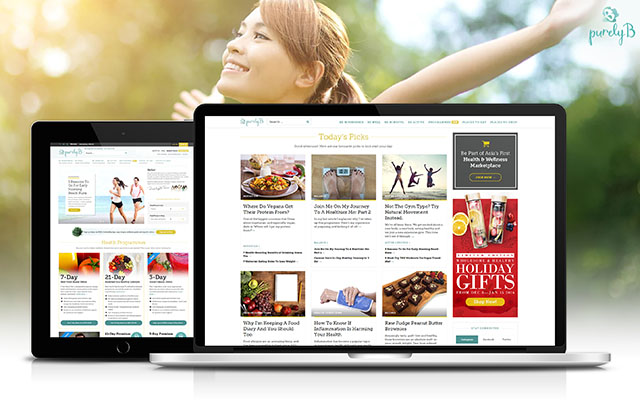 How has the shift from the corporate world to the startup scene been? Have you fully adapted to it?
It's been super challenging but so exciting and I'm loving every step of the journey. Being an entrepreneur was always an aspiration of mine even early on in my career, every job I had I treated it like it was my company, my baby and would put my all into work with constant sleepless nights. I knew that one day I would channel all this energy and drive into my own business, but it was a matter of finding the right idea that would hit me like a rare 'aha' moment! Making the shift has been made a lot easier because I surround myself with incredibly smart and experienced mentors, advisors and peers in the startup industry whom are all so generous with their time and knowledge and always willing to help—I've learnt so much from everyone and on the job experience, it's a fast-paced evolving industry that I definitely thrive on.
Your past roles have been digital-related. What attracts you to it?
I've always had a strong interest in the digital industry, even studying multimedia technology and design for my degree in the UK 10 years ago, when that type of degree was very rare at the time! I then complimented these skillsets with a masters in marketing from Kingston Business School.
I started out my career in digital creative and media agencies before moving on to head digital marketing at Astro where I looked at ways to help grow the business in the web and mobile space. I always knew, however, that my end goal was to always run my own business in this digital industry. But it wasn't until the concept of PurelyB hit me earlier this year, that I knew I had found my true passion and entrepreneurial calling.
The best part of running your own business?
Being able to help people and bring the entire community together in one place, as they connect and share the same desire and goal to live healthier and happier. Not only do I get to live my dream of running my own business in an industry I'm so passionate about, but my team and I really have an amazing opportunity and platform to help people be better and potentially influence positive changes in their lives.
What is one advice you will like to share with the budding entrepreneur?
Stay true to your vision and never give up on your dreams! Just stay focused, work hard and execute well, as the idea is always just 1% while execution is 99% in driving a successful business. Remember that all the highs and lows throughout your journey are a stepping stone bringing you closer to achieving your goals. Reflecting on my own experience, I believe the stars really do align when you persevere, work hard and play your cards right.
Being able to help people and bring the entire community together in one place, as they connect and share the same desire and goal to live healthier and happier.
When you're not working, what do you do to unwind?
I don't think I ever have a time when I'm not working simply because my passions in life: healthy living + my own business are my work! It's tough to separate the two due to the nature of my business, but definitely some wellness remedies for de-stressing like essential oil massages, meditation and reflexology are my favourite ways to unwind.
Tell us about your personal workout and healthy living regime.
I actually keep my workout regime extremely simple just because I'm always time-pressed with not enough hours in the day! I usually get up around 6am for morning prayers, I then take 2 tablespoons of coconut oil and a glass of probiotics mix or kefir, then head off for a quick 30-45 min jog around my neighbourhood. I'll go for a quick swim after to cool off with a few laps and finish up with a few lunges, push ups and sit ups. Every now and then my family would organize group yoga sessions on Sunday mornings at home too. I don't work out every day as it depends how late I work till the night before, but at least once or twice a week.
For breakfast I usually make a fruit and/or spinach/kale mixed smoothie cup or bowl and I grab a Fressko flask of lemon, chia seeds and fruit infused water (lemon, strawberries, blueberries etc.) with me to work to keep me hydrated. For lunch and dinners, I am conscious of what I eat especially because of my allergies, but of course there are cheat days here and there. Right now I actually get my daily meals prepared from one of our food partners Food Matters who created a customized dairy-free gluten-free menu for us as part of our 30-day weight loss programme. A typical meal for lunch or dinner would be brown rice or quinoa with grilled chicken, avocado, walnuts, pomegranate, lemon and herb dressing. I do love my meat though, thus healthy eating to me is eating clean and getting the essential nutrients rather than eating salads all the time. When I do consume meat I try to ensure I only have clean meat e.g. grass-fed beef etc.
Whenever I get peckish throughout the day I tend to snack on nuts and pumpkin seeds, or I even make my own healthy granola bar in batches when I have the time. I normally end my day with a glass of fresh coconut water and dose of supplements (omega-3, vitamin C, superfood blends etc.), and some lavender or peppermint essential oil rub with a little foot reflexology to ease the stress away.
Connect with Jesrina on LinkedIn, or follow her on Instagram and Twitter.
Related stories:
Why we need to lighten up about weight
Losing weight the healthy way according to fitness coach Dave Catudal
Talking GoGet, empowerment, and impacting lives with Francesca Chia
| | |
| --- | --- |
| SHARE THE STORY | |
| Explore More | |