Lifestyle
24 Minutes with Malaysian open water swimmer Heidi Gan on the 2017 SEA Games
A woman of many talents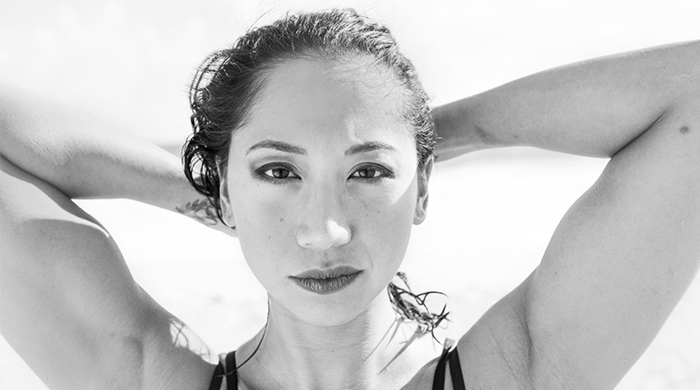 The last time open water swimming was a SEA Games event was in 2011; and the person who clinched a gold medal for both the 5000m and 10,000m race was a Malaysian. For the 2017 SEA Games, the competition is back in the list and so is Heidi Gan to once again claim the winning title.
Born in Kuching and based in Perth, 29-year-old Heidi is no stranger in the industry. Prior to winning two golds at the 2011 Indonesia SEA Games (a first for Malaysia in that specific sport), she had competed in the freestyle pool relays at the 2007 and 2009 Games before switching to open water swimming in 2010.
From there, she also became the first Malaysian to represent in the open water marathon swim event at the Olympics. More recently, Heidi scored a historic gold at the Asian Open Water Swimming Championships 2017 in the women's 10km event at Putrajaya Lake. In the 5km event, she won a bronze medal. And thus becoming the first Malaysian to win a title at that Asian meet.
A lawyer by profession, a motivational speaker by passion, as well as a talented home baker, the list of achievements and roles for Heidi Gan is extensive—truly an inspirational and empowering figure to many. To get to know Heidi better, we had a chat with her on why she switched to open water swimming, her preparations for the 2017 SEA Games, her crazy encounter with a shark and more.
Tell us how you got into swimming.
My parents wanted to make sure I could swim from a young age given it's a potentially life-saving skill to have. So they put me into swimming lessons when I was five and it turned out I was pretty good at it, enjoyed it, and everything else just went from there!
I was reaching a stagnant period in my pool swimming career where I wasn't enjoying it anymore after having done it for so long—open water swimming gave me a new challenge.
And what made you decide to compete in open water swimming?
I love the beach and was part of a surf life saving club in Australia which involves a lot of swimming in the ocean as you can imagine. I had the opportunity to do a few open water swimming races over a longer distance and since I already had experience swimming in the ocean with my surf club, I gave it a go and just really enjoyed it from the start.
It was so different to pool swimming and I was reaching a stagnant period in my pool swimming career where I wasn't enjoying it anymore after having done it for so long—open water swimming gave me a new challenge and opportunity to further my swimming career in a different environment.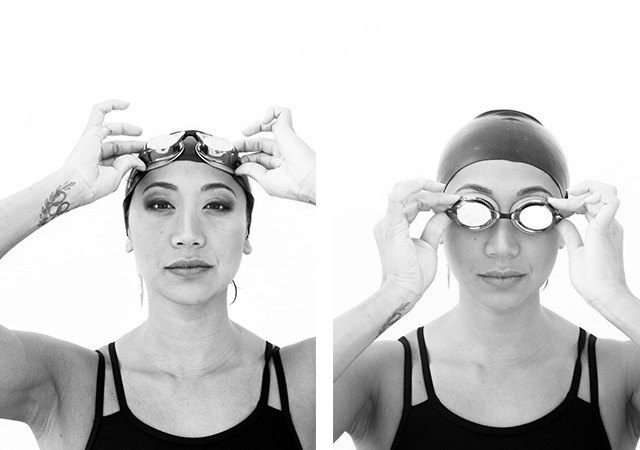 What's the biggest challenge in open water swimming?
The conditions are always changing in the open water and it can make the event very gruelling—for example, the Asian Open Water Championships was held in water over 30 degrees Celsius which was very tough. I've also swam in water below 15 degrees Celsiues which was equally tough. But it's also what makes open water swimming exciting and different.
Describe a day in the life of Heidi Gan.
I wake up at 4.30am six mornings a week for training. I train around 8km average from 5.30am to 7.30am, then swiftly shower, change and get ready for work. I take the bus from the pool into city where my work office is located and am at my desk ready to work from 8.30am.
I work until 4.00pm then do the reverse—take the bus back to the pool, train 4.30pm till 6.30pm where I will swim another 8km or so, then usually head straight home for dinner, cook, eat and straight to bed as soon as I can to get as close to 8 hours sleep a night (which is near impossible!).
I also manage to squeeze in two gym sessions and at least one physio session a week into that schedule. It's very busy and I run on a very tight schedule! When I'm not training, I'm usually out with my partner walking my two dogs Harper and Winston to get coffee, at the beach, dining out with family and friends or eating Malaysian food at my parents' house!
Sounds pretty crazy! How is training coming along for the 2017 SEA Games then?
Great! I'm hitting some really solid km's and good times—I'm happy with how my progression has been going. I feel strong and really prepared for this race. My preparation has been slightly different than usual because the water I am racing in will be very warm; and the number of competitors in the field will be less than what I am used to at a world level which calls for a slight change in strategy and preparation.
Out of curiousity, have you ever encountered a shark in the open water?
Yes! I was competing in a surf lifesaving race and had just finished when I went back into the water by myself to do a cool down. It was a beautiful sunny day and not "sharky" at all. Just as I stepped out of the water, the shark alarm sounded. I turned around and a 5m great white shark was circling one of the buoys I had just finished swimming around. It was terrifying just seeing its fin from the shore and I don't want to think what would have happened if I had seen the shark while I was still in the water even though it would've been just metres from me!
I have to be very organised in my daily routine because even a five-minute delay somewhere will have run-on effects for the rest of my schedule.
Having been in the industry for two decades now, how do you think the sports scene has changed from then till now?
It has become more commercial in recent years. Thanks to the exposure from it, there is more interest from the public. On the other hand, it has also brought changes to events where it benefits businesses more than the sportspeople themselves (for example, television rights and swimmers being forced to race in the pool at times which will suit the viewers instead of the athletes). There are pros and cons to the increase in commercialism for sure.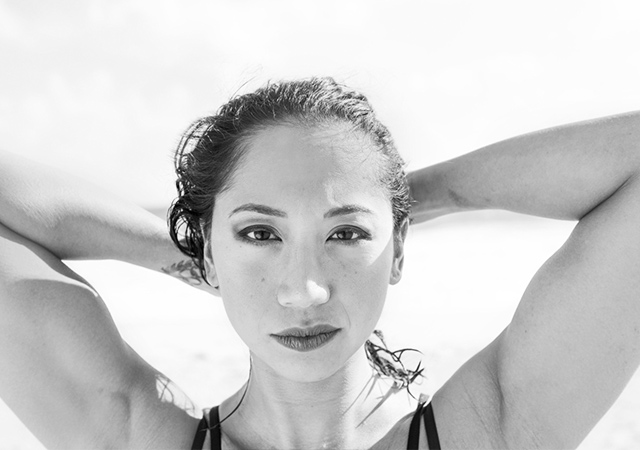 You're also a motivational speaker. Tell us three life lessons you would like to share with our readers.
1. Always do your best, no one can ask any more of you.
2. Make no excuses, never compromise and always be accountable for your actions.
3. Enjoy every minute of what you do.
You're really an amazing woman. You've recently become a full-fledged practising lawyer, a professional athlete, the president of the Perth City Swimming Club, and so much more. How do you do it?
Very strict time management, organisation and discipline! I have to be very organised in my daily routine because even a five-minute delay somewhere will have run-on effects for the rest of my schedule. I'm also very passionate about everything that I do. If you're passionate about something, it doesn't feel like a 'burden' to do it becomes you want to do it.
What's an inspirational quote that you live by?
What are you scared of?
Three must-visit places in Perth
• Margaret River (south-west wine region)
• Rottnest Island
Heidi Gan will be competing in the 10km open water race on 18 August, and two pool relays on 21 and 23 August. Follow her on Instagram for her day to day updates.
Related stories:
15 Things to know about the 2017 SEA Games in Malaysia
7 Minutes with Malaysian diver Leong Mun Yee on the 2017 SEA Games
Buro vs SEA Games 2017 athlete Gan Hua Wei in synchronised swimming
| | |
| --- | --- |
| SHARE THE STORY | |
| Explore More | |