Miley Cyrus: from Disney star to over-sexualised exhibitionist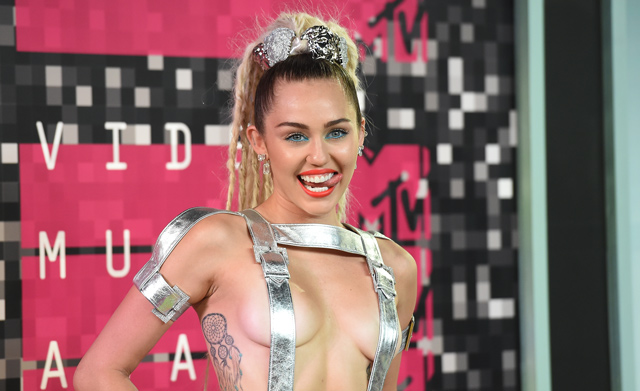 Okay, so maybe it's not the best idea to do a full turnover and end up performing on a stage wearing prosthetic breasts and a strap on, but Miley Cyrus' reinvention was perhaps one that was the most effective, in terms of changing her image and boosting her publicity. The process didn't exactly begin recently – it was in 2012 that the actress-singer first chopped off her locks, shaved the sides of her head, and went platinum blonde. Day after day Cyrus began to step out of her Hannah Montana image (and out of her clothes) shocking more and more with her increasingly raunchy live performances.
But it was her nearly-nude performance in November that kicked off her Miley Cyrus and Her Dead Petz tour that epitomises her transformation, where she bobbed about in a bondage harness, a glittery purple wig, and the offending prosthetic breasts and strap-on. With a nude concert planned for the near future for good measure, Cyrus can't emphasise enough, how far away she has evolved from her squeaky clean, innocent Disney image.
Lady Gaga: from an outrageous pop star to graceful singer-actress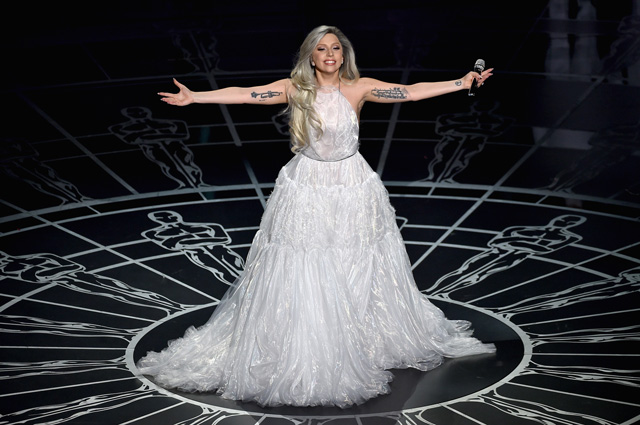 From outfits made out of meat and bubbles, to a power pop album, to a ballad collaboration with Tony Bennett, to a classic red carpet goddess, Lady Gaga just keeps showing the world that she's not just a shock factor, but an incredibly talented one who turns out to have excellent taste when it comes to style. We're not quite sure what happened in between Stefani Germanotta's days of near-ridiculous red carpet and stage antics, and her epic tribute to Sound of Music at the 2015 Oscars, but Gaga seems to have been doing something darn right recently.
And to add more to the fact that this pop star has proven that she has insane vocals, it turns out that she can act too. In October 2015, Gaga made her debut on FX's American Horror Story as The Countess – a name and persona that she has embodied in her official Instagram. At this point, it seems that whatever direction Gaga takes after this will just continue to shock and awe us, and we really can't wait to see what else she has in store.
Cara Delevingne: from a fashion muse, to a socialite, to a Hollywood actress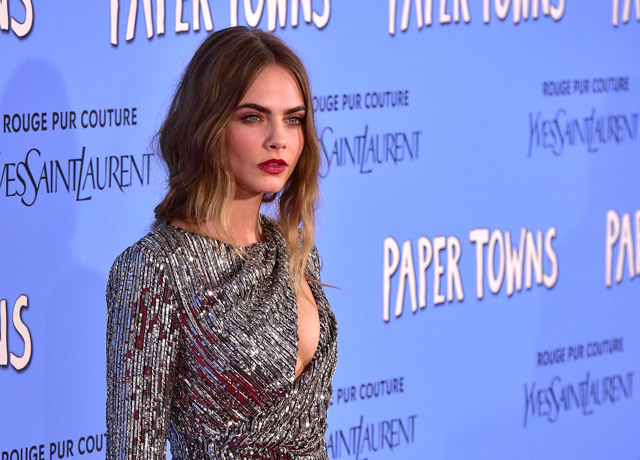 At first, Cara Delevingne emerged as one of those models that would be a promising muse to the fashion world. And of course quickly became one, scoring notable gigs with the likes of Burberry and Victoria's Secret, in 2011 and 2012 respectively. But it was her rise in the celebrity circuit in 2013 that has, for the past two years, plastered her in every other major magazine, tabloid, website and the like.
With a lengthy list of famous friends and lovers – Rita Ora, Michelle Rodriguez, St. Vincent and Taylor Swift, to name a few – Delevingne seemed to be heading for a reputation as a socialite model, above everything else. That is, until she reminded the world that she can act. In 2015 she appeared in her first starring role in Paper Towns, but it wasn't her first acting gig. She portrayed a princess in her film debut in 2012's Anna Karenina, and also appeared in 2014's The Face of an Angel.
Back in August she told The Times that she was taking a break from fashion for the time being. But it seems to be a good move because Hollywood has taken her on as a muse as well, as she will appear as the Enchantress in the highly anticipated Suicide Squad later this year.
Angelina Jolie: from a dark, troubled actress, to an activist, to a Hollywood director
Probably the most obvious choice in this list, Angelina Jolie made plenty of major headlines way before she paired up with fellow Hollwood superstar Brad Pitt. If it's not her infamous blood pact with former husband Billy Bob Thornton that was making headlines, it was the particularly sultry, dark and edgy roles that she played in movies that would get people talking.
But we all know what happened next. Jolie continued to play these bizarre roles, got together with Brad Pitt, adopted and had many children, and became a UNHCR (United Nations High Commissioner for Refugees) ambassador and humanitarian out to save the world. But it's her directorial work that shows a vastly different side to the actress – diving deeply into issues and subjects that include war, hardship, love, and more.
In 2011 she made her feature directorial debut with In the Land of Blood and Honey, which was set during the early 90s' Bosnian War where a Serb soldier and Bosniak prisoner fall in love. Her next directorial work was with 2014's Unbroken, a tale about World War II hero Louis Zamperini, with her third being the marital drama starring herself and hubby Brad Pitt By the Sea.
Nicki Minaj, from raunchy rapper to feminist confronter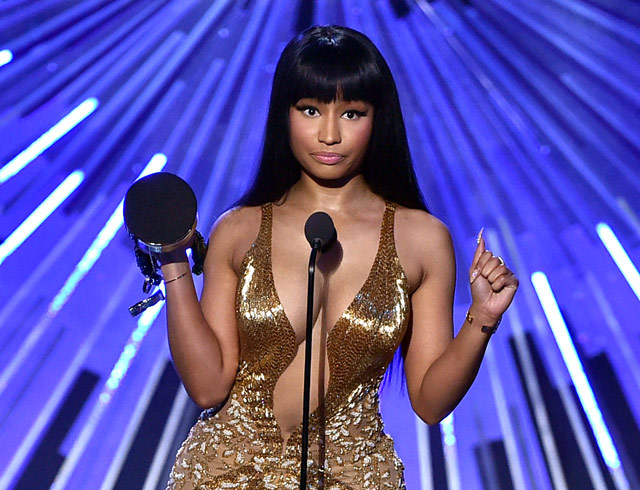 "Miley, what's good?" is all we can think of when it comes to Nicki Minaj right now, claiming her award for Best Hip Hop Video at MTV VMA thus shutting down her critics. With music, videos, performances and outfits filled with lots of emphasis on the booty and on sexuality, Minaj never really seemed to strike many as nothing more than another female rapper making her way through the demanding (and revealing) music circuit. Not until she began to get very vocal in her opinions – which has actually began to make sense.
On the back of 2015's VMA nominations, Minaj tweeted a series of rants regarding the lack of diversity in the lineup: "If your video celebrates women with very slim bodies, you will be nominated for vid of the year," she wrote. The comment garnered some backlash from her fellow artists, including Taylor Swift and Miley Cyrus. 2015 painted Minaj as both empowered and empowering – for openly addressing issues surrounding race, gender and body images – something that many now applaud her for.
Related stories:
Ten life lessons we learnt from Calvin and Hobbes
Ancient New Years' practices that were way cooler than ours
| | |
| --- | --- |
| SHARE THE STORY | |
| Explore More | |