If you've watched Pixar's The Incredibles 2, then you would've seen the adorable, poignant and bite-sized Bao that aired before it. Written and directed by Domee Shi, a storyboard artist from the animation studio, Bao tells the story of an ageing Chinese mother suffering from empty nest syndrome, who gets a second chance at motherhood when one of her dumplings come to life as a cute little dumpling boy.
In crafting the short, Shi drew inspiration from her own life as an only child from a Chinese family growing up in Canada. "Growing up as an only child, I felt I was that overprotected, mothered little dumpling," Shi told Time in an interview. "My Chinese mom was always making sure I never wandered away too far, that I was safe. I wanted to explore that relationship between this overprotective parent and this child using a Chinese dumpling as a metaphor."
Shi made the first sketches for Bao in 2014, and in contrary to her concerns that it might be "too dark or too weird or too culturally specific", it was picked up in the studio's open call for shorts ideas from its artists.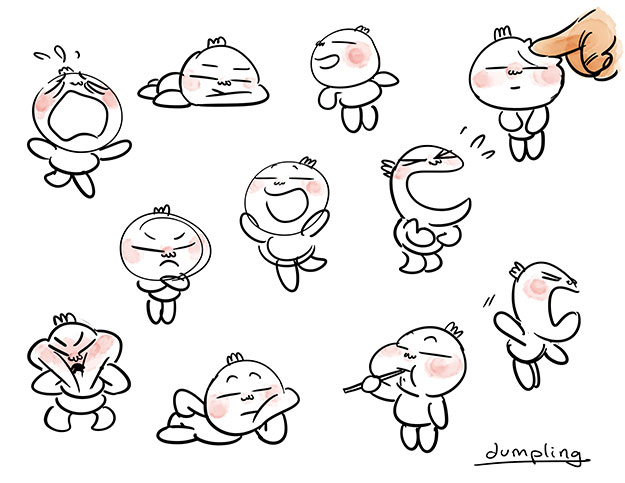 Lively and colourful, Bao paints a detail-rich picture of a Chinese immigrant family living in Canada. How did Pixar bring it to life with a culturally diverse team? Communication is key. Shi and Rona Liu, the production designer, would explain their choices to them, like how the drip pans are covered with tin foil because it's more practical to get rid of the foil than wash the drip pan. The team also went for dim sum and took trips to Chinatown. Shi's mother served as cultural advisor on the film, and was brought into Pixar a couple of times to conduct dumpling-making classes.
With Bao, 28-year-old Shi becomes the first woman to direct a Pixar short. Her journey with Pixar started back in 2011, when she joined the studio as a story intern. She was then hired as a story artist, and has worked on a number of films including Inside Out, The Good Dinosaur and Toy Story 4. 
[Update: 'Bao' just won the Oscar for Best Animated Short!]
| | |
| --- | --- |
| SHARE THE STORY | |
| Explore More | |