Film, TV + Theatre
The 'Me Before You' trailer is your ultimate pre-Valentine's warm-up
Let the tears flow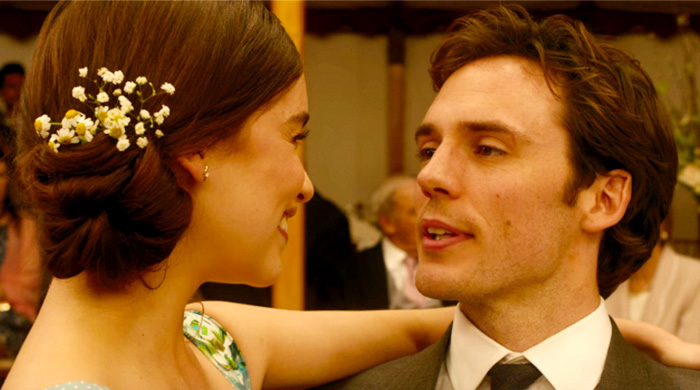 The first full-length trailer for the upcoming romantic drama Me Before You has got the world getting out their tissues for a sob fest, way before its release in June. It's easy to see why everyone is rather taken with this story: not only is it starring a couple of really good-looking leads (Emilia Clarke and Sam Claflin, hello!), it has the most bitter-sweet storyline for those with a weak spot for romance.
The trailer, however, doesn't seem to hide much of the plot: Louisa Clark (Emilia Clarke) takes on a job as a caretaker to the wealthy but disabled William Traynor (Sam Claflin). Some "he doesn't like me!" ensues, which naturally means the two are falling in love, which they do. The plot revealed in the trailer doesn't leave too much to the imagination, as Traynor is deteriorating while the two discover their love for each other. Boo hoo.
While this premise sounds shocking, sweet and sad altogether, it's not entirely an original plotline. Me Before You may be based on the 2012 novel by Jojo Moyes, but this caretaker-falls-in-love-with-her-patient storyline has kind of been done before, with the 2012 French comedy-drama The Intouchables, which was based on a true story. You can pretty much swap Clarke for the cheeky, delinquent Omar Sy, and Claflin for the elderly and wealthy Francois Cluzet. Although the two don't get into a romantic relationship, the film highlighted the special bond created between the caretaker and his patient, who, despite their vastly different backgrounds, find an unconditional kind of love and comfort in each other. Now that's a tear-jerking film to watch.
So if you can't wait for Me Before You's release in June, prep yourself for the crying fest with The Intouchables. You won't be disappointed:
Related stories:
Books that were better than their film adaptations
The first ever Fox-themed Breakout Room launches in KL
Of filming thrillers and domestic abuse
| | |
| --- | --- |
| SHARE THE STORY | |
| Explore More | |