After all the interviews, fan requests and years of rumours and anticipation for even a hint of revival or reboot, the world is finally getting a Friends reunion. And no, it's not a hoax this time. Titled 'The One Where They Get Back Together', the reunion special is officially set to stream on HBO GO this Thursday, May 27.
Friends castmates Jennifer Aniston, Courteney Cox, Lisa Kudrow, Matt LeBlanc, Matthew Perry, and David Schwimmer will return to the iconic comedy's original soundstage, Stage 24, on the Warner Bros. Studio lot in Burbank for a real-life, unscripted celebration of the smash-hit comedy series. This marks the first time the cast is reuniting in 17 years since the sitcom aired its last episode in 2004.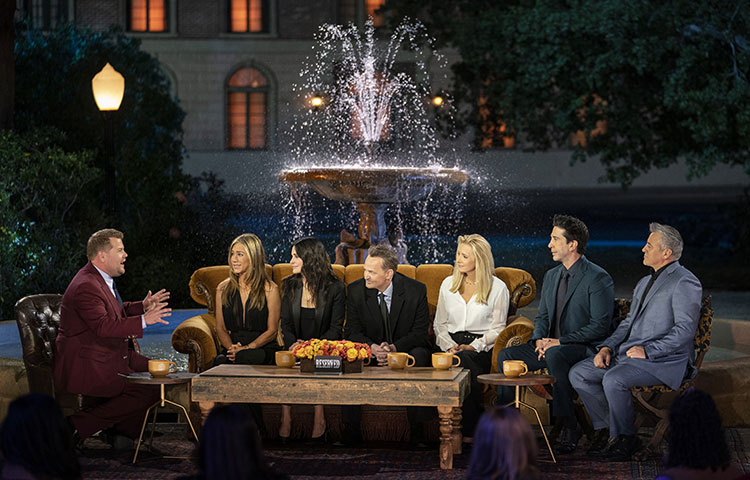 Hosted by James Corden, the main cast will be joined by a star-studded roster of special guests as they relive fan-favourite and unforgettable moments on the show, which ran from 1994 to 2004. The line-up of A-listers making an appearance includes David Beckham, Justin Bieber, BTS, Cindy Crawford, Cara Delevingne, Kit Harington, Lady Gaga, Mindy Kaling, and Nobel Peace Prize winner Malala Yousafzai.
Recurring guest stars Elliott Gould (Jack Geller), Christina Pickles (Judy Geller), Tom Selleck (Dr. Richard Burke), James Michael Tyler (Gunther), Maggie Wheeler (Janice), Larry Hankin (Mr. Heckles), Thomas Lennon (Joey's hand twin), and Reese Witherspoon (Jill Greene) will also join the show.
Based on the trailer, the cast will be revisiting key sets, re-reading their lines, and recreating the trivia game from Season 4 to test their knowledge of the show. Needless to say, fans can expect a once-in-a-lifetime event that's equally hilarious and heartfelt, promising a night of laughter and tears. (Word of advice: don't forget to bring the tissues.)
Ahead of the show, here's a quick catch-up on how the cast started out on the show then versus how it's going in real life now.
Rachel Green (Jennifer Aniston)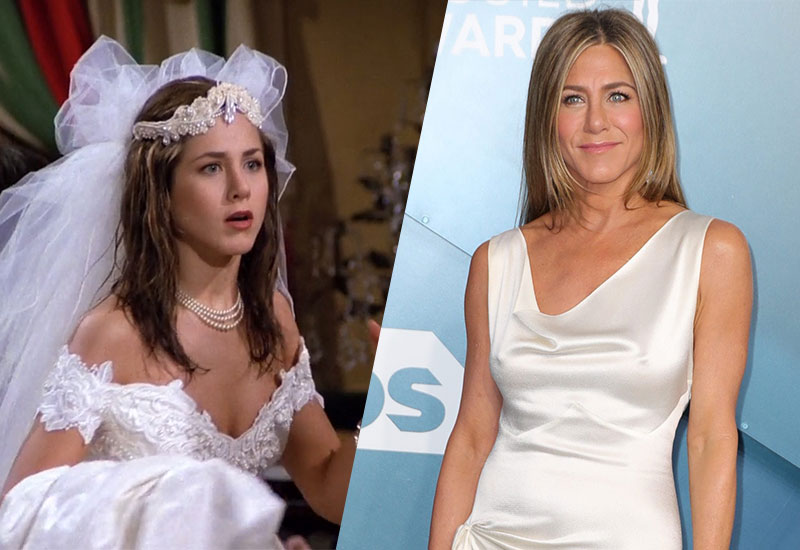 Then: Jennifer Aniston was a little-known actress when she first landed the role of Rachel Green. Easily the most stylish character on the show, Rachel kicked off the first episode running away from her wedding to Barry in pursuit of an alternate life, while learning to make it on her own without daddy's help.
Now: Touted as one of the most successful—if not the most successful—star from the show career-wise, Jennifer went on to star in several Hollywood hits after Friends, from comedies like We're The Millers to the ongoing The Morning Show drama series. She also went through a highly-publicised split from Brad Pitt (who guest-starred in Friends) in 2005, after which she married and divorced actor, director and screenwriter Justin Theroux.
Courteney Cox (Monica Geller)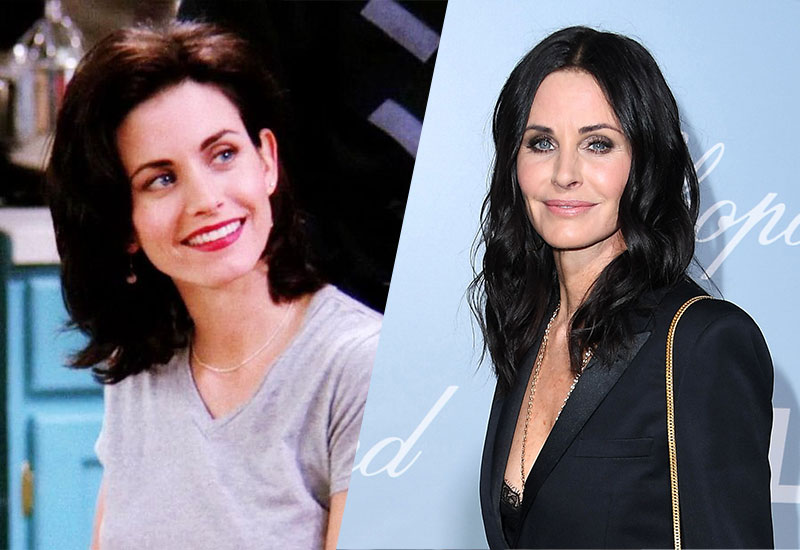 Then: Courteney Cox was the obsessively clean and organised Monica Geller, who's also a talented chef and designated party host among the group of friends. Fun fact: she was cast as Rachel Green but opted for Monica's role instead.
Now: After Friends, Courteney landed a role in the TV show Cougar Town that earned her a Golden Globe nomination in 2019. She also saw success in the Scream film series during and after her time on Friends, which led to her marrying co-star David Arquette. The couple split in 2010, and Courteney is now dating Snow Patrol's Johnny McDaid. She named Jennifer the godmother of her daughter, Coco Arquette, and the two actresses remain good friends until this day.
David Schwimmer (Ross Geller)
Then: David Schwimmer played Ross Geller, Monica's elder brother who loved dinosaurs since he was a kid. Naturally, he became a palaeontologist and subsequently, a professor at New York University. However, his love life was less favourable, with three divorces and an on-again, off-again relationship with Rachel throughout the show.
Now: Following Friends, David continued to star in hit TV and film shows, while dabbling in directing and producing. His most famous roles since include Melman the giraffe in the Madagascar movies, as well as Robert Kardashian in The People v. O.J. Simpson: American Crime Story. David was married to Zoe Buckman from 2010 to 2017, and they share a daughter together, named Cleo Buckman Schwimmer.
Matthew Perry (Chandler Bing)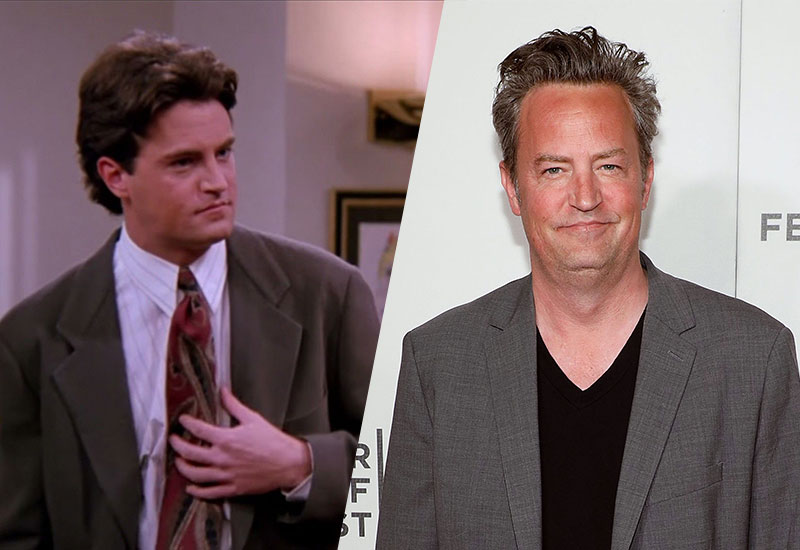 Then: Chandler Bing is arguably Matthew Perry's most iconic role to date. The character starts out as the commitment-phobe with serious daddy issues and a knack for using humour as a defence mechanism. During the show, Matthew had struggled with alcohol and drug addiction after a jet-ski accident in 1997, which left him hooked on Vicodin.
Now: Despite his long battle with substance abuse, Matthew has been sober for years. He has gone on to star on shows including Mr Sunshine, The Odd Couple, Scrubs and The Kennedys: After Camelot, in which he played Ted Kennedy. He dated actress Lizzy Caplan from 2006 until 2012 and is now engaged to literary manager, Molly Hurwitz.
Matt LeBlanc (Joey Tribbiani)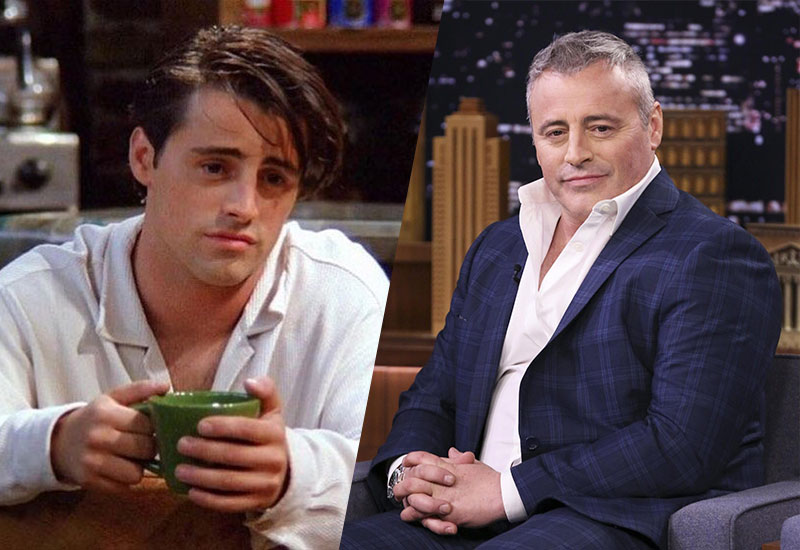 Then: Matt Leblanc played the playboy and struggling actor Joey Tribbiani. Known for his insatiable appetite and signature line "How you doin'", Joey goes from gig to gig until eventually landing his big break as Drake Ramoray on Days of Our Lives.
Now: Unlike his character in Friends, Matt has had better success in his acting career with roles in Episodes, Man with a Plan and a spin-off series called Joey that lasted two seasons. He also co-hosted Top Gear from 2016 to 2019. Matt married model Melissa McKnight in 2003, with whom he shares a daughter named Marina, but they divorced three years later. He went on to date Joey co-star Andrea Anders, but they split in 2015 after nine years together.
Lisa Kudrow (Phoebe Buffay)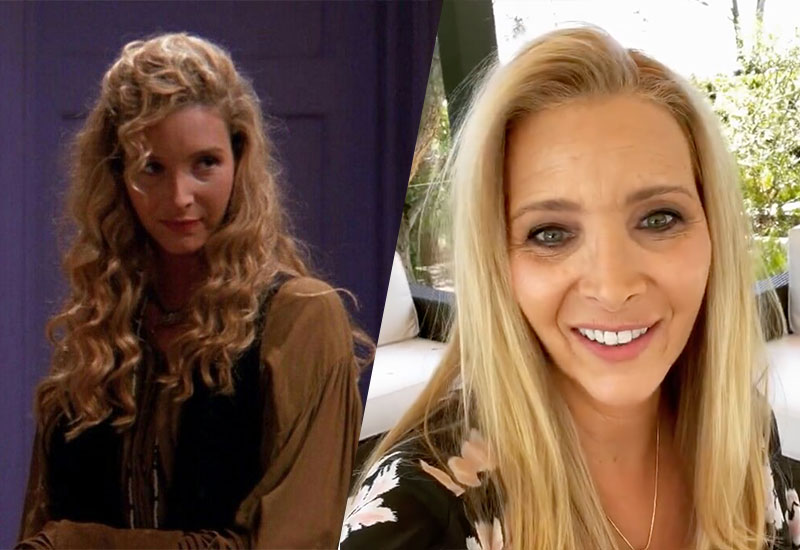 Then: Lisa Kudrow starred as Phoebe Buffay, the quirkiest character of them all. Having grown up on the streets with estranged twin sister Ursula after their mom committed suicide, Phoebe learnt to hold her own from a young age, working as a masseuse and occasionally performing gigs at Central Perk café.
Now: Lisa has worked on various other comedy series since Friends, including Easy A, The Good Place and Bad Neighbours. She's also shown her more serious side in the romantic drama PS I Love You and the thriller The Girl On The Train. On a personal note, she has been married to her French advertising executive husband Michel Stern since 1995. They share a son, Julian, who's now 22 and has just graduated college.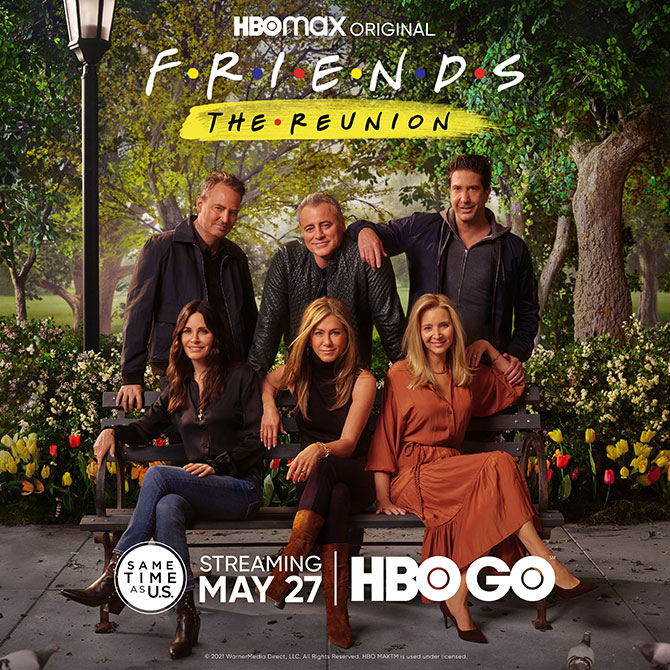 Friends: The Reunion will debut same time as the U.S. on Thursday, May 27 at 3.01pm exclusively on HBO GO, with a same-day broadcast on HBO (Astro Ch 411 HD) at 9pm.
For more film and TV updates, head over here.
| | |
| --- | --- |
| SHARE THE STORY | |
| Explore More | |