He's everywhere on the Internet—from memes to TikTok videos. Here's what we know about the Italian star so far
Move aside, Timothee Chalamet. There's a new heartthrob in town and he goes by the name of Massimo Torricelli. Fine, that's the name of his character in the recently-trending film, 365 Days. Italian actor Michele Morrone became a sensation immediately after the release of the film on Netflix—as apparent in memes on Instagram and videos on TikTok. Timothee, you're loved and there's always room for more than one good-looking male actor.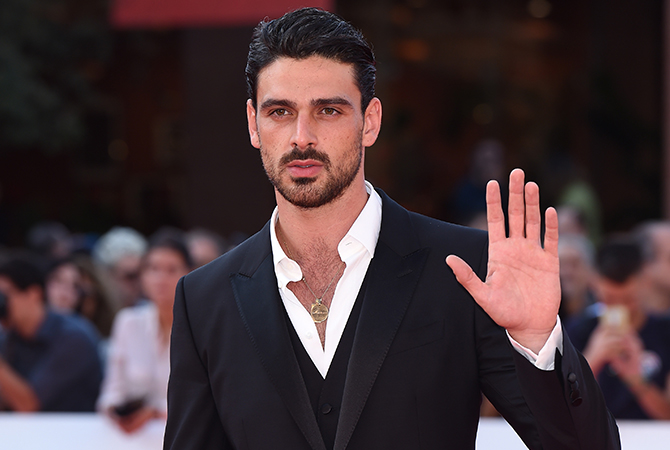 Since its release, Malaysians have been engrossed with 365 Days (or 365 dni in Polish)—keeping the film first (and sometimes, second) on the Top 10 list for the past few days. Directed by Barbara Białowąs and Tomasz Mandes, the romantic drama stars Michele Morrone as Don Massimo Torricelli and Anna-Maria Sieklucka as Laura Biel. Based on the novel 365 dni by Polish author Blanka Lipińska, 365 Days revolves around a Polish woman and a Sicilian man who imprisons her (some say kidnap). In the movie, Massimo gives Laura 365 days to fall in love with him.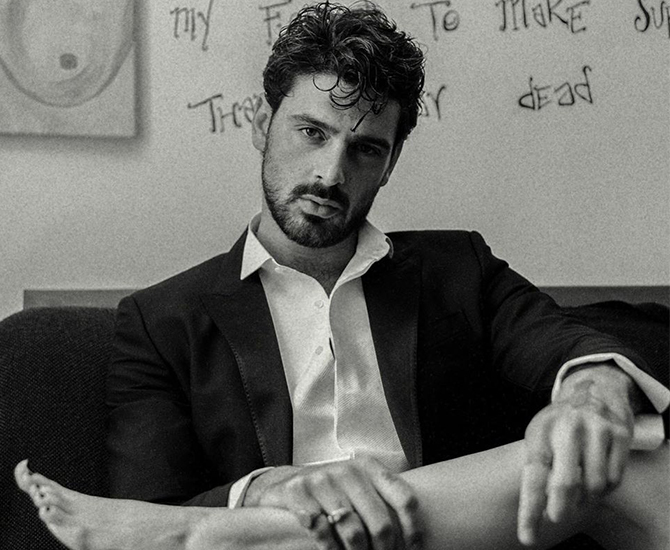 Although it was released on 7 February 2020 in Poland, the film only garnered global recognition in June 2020. It has quickly become one of the most talked about cinematic events of the generation—and that's largely because of Michele Morrone. Now, like many around the world, you're probably trying to find out more about the wickedly-talented actor. 
1) He is an amazing singer
Talk about a jack of all trades. In addition to acting, Michele Morrone's singing career includes the release of Dark Room. The album consists of tracks such as Hard For Me, Watch Me Burn, Do It Like That, and Rain In The Heart.
His song, Feel It, is featured as the theme song of 365 Days. It currently has about 17 million view on YouTube—and that's only going to increase. 
2) Meet Marcudo Morrone and Brado Morrone
Michele Morrone has two sons from his marriage to Lebanese fashion designer, Rouba Saadeh—currently with Elie Saab. The pair separated in 2018, four years after getting married. 
In an Instagram post, he said, "A year and a half ago, I was about to leave everything, I didn't want to act anymore. I was in a severe state of depression after divorcing my wife. I found work as a gardener in a remote village of 1,000 inhabitants because I had no more money in my pocket. But life is strange, when you're down, destiny puts the right train in front of you and if you're strong, you can take it. Always believe in yourself... Always". The power of tenacity and determination.
3) He started his career in theatre
After studying at the Teatro Fraschini Di Pavia in Italy, Michele Morrone had roles in theatre plays—beginning from smaller roles. He starred in programmes such as Il tempo di una sigaretta, Che Dio co aiuti, and E la vita continue. 
As his career in theatre progressed, Michele Morrone went on to feature in projects such as Bar Joseph, Medici, Sirene, Squad 6, and The Process. His big break definitely arrived with 365 Days—similar to Jamie Dornan's rise to fame with 50 Shades of Grey.
4) What does Michele, Massimo, and Melegnano have in common?
If you're wondering,  Michele Morrone was born on 3 October 1990 in Melegnano. The town is situated in the province of Milan, about 16 kilometres from the fashion capital of Italy. Known as a stronghold during the Italian Wars and for the Medici Castle, the town signifies strength and perseverance. 
Whether you agree with Massimo's tactics in 365 Days, you can't deny that he was powerful (and ambitious). As for Michele himself, fighting through depression to get to where he is right now is a clear example of what you can accomplish as long as you are willing to go the extra mile.
5) Thinking about a sequel? Just head over to his Instagram
While we don't know if there will be sequel to 365 Days, we know that his photos on Instagram are basically similar. Michele Morrone exudes an identical aura and vibe to Massimo Torricelli. The only difference is that there's no plot so all you have to do is just enjoy what you see. Christian Grey walked so Massimo Torricelli could run.
Call him the man of the hour or the man of the day—but one thing's for sure, Michele Morrone has become a phenomenon. We will probably see a lot more of him now that he's one of the most recognised names and faces out there. Thanks to social media (especially TikTok), the Italian actor has definitely cemented himself as an industry icon. In the next few months, we will also learn a lot more about Michele Morrone. Are you still lost?
You can watch 365 Days on Netflix now.