Film, TV + Theatre
Best films and TV shows to watch this March: 'A Quiet Place 2', 'Westworld' S3, and more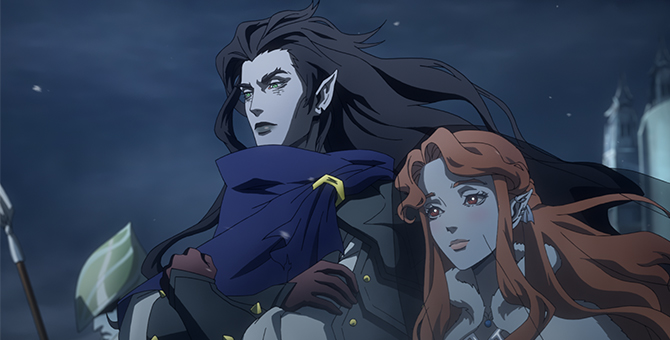 If you're in need of a little pick-me-up or some adrenaline-filled moments, check these recommendations out:
Taylor Tomlinson: Quarter-Life Crisis
When: Now showing on Netflix
Ever had a life crisis where you had no idea what you're doing with your life? What's more, feeling like no one in the world understands you? Watch comedian Taylor Tomlinson get relatable as she shares her personal stories with interesting lessons you can take away—from the idea of relationship goals to defending why your twenties are certainly not "the best years of your life".
Kidding (Season 2)
When: Now showing on Amazon Prime and Showtime
Starring: Jim Carrey, Judy Greer, Catherine Keener, Frank Langella, Cole Allen
If you're wondering what Jim Carrey has been up to lately, the actor has been busy making people's hearts flutter with this unique premise. Kidding revolves around an actor's life, Jeff (Jim Carrey), who stars as iconic children's television personality, Mr. Pickles. An optimistic and kind soul in a harsh world, Jeff struggles to maintain positive in his personal life as his relationship with his family becomes strained.
Ultimately, it's a feel-good show that brings some of the darkest moments in life to light, inspiring viewers to get through their personal hardships. In addition to that, the musicals in this show are too good to miss out on. A few guest stars on the show include Conan O'Brien, Dick Van Dyke, Ariana Grande, and Tyler, the Creator.
P/s: Can we also talk about: 1) how superb the editing of the trailer is; and 2) American singer Weyes Blood's song, Movie, is the perfect soundtrack for the trailer?
Castlevania (Season 3)
When: Now showing on Netflix
Voice actors: Richard Armitage, James Callis, Alejandra Reynoso
After the ambiguous ending on Season 2, fans have since been waiting for the return of Castlevania's third season, and it's finally happening. The animated web television series focuses on the last living member of the Belmont clan, Trevor, who joins Sypha on a journey to a village, bringing with them frightening secrets. Meanwhile, Dracula's loyal devil forgemaster, Isaac, sets out to find his master's another powerful forgemaster, Hector.
The Invisible Man
When: Now showing at GSC, MBO, TGV
Starring: Elizabeth Moss, Oliver Jackson-Cohen, Storm Reid, Harriet Dyer
Based on a book of the same name by H. G. Wells, the film follows Cecilia (Elisabeth Moss) who is terrorised by her ex-boyfriend (who is also a scientist), Adrian (Oliver Jackson-Cohen) after he fakes his death. The twist is: his antics can't be proven as he has an invisible suit.
This movie is also said to address domestic abuse indirectly—catch this film and decide for yourself if there are hidden symbolic meanings in this horror film.
On My Block (Season 3)
Premiere date: 11 March on Netflix
Starring: Sierra Capri, Jason Genao, Brett Gray, Diego Tinoco, Jessica Marie Garcia
On My Block is a coming of age comedy that tells the story of four bright, hilarious and street-savvy friends who live in a rough-inner city Los Angeles neighbourhood. Together, this close-knit group try their best to get through high-school life. If you're looking for a good, hearty laugh, this one's for you.
Elite (Season 3)
Premiere date: 13 March 2020 on Netflix
Starring: Danna Paola, Itzan Escamilla, Jaime Lorente Lopez, Miguel Bernardeau, Ester Expósito, Miguel Herrán
A slew of Spanish-language drama series is proving to be a hit on Netflix recently, including the much-talked-about Money Heist. This month, Elite is set to return for a third season, with the plot revolving around a group of students trying to move on after a classmate is murdered. While a detective investigates them, the past remains to haunt them. Fun fact: the show has been renewed for a fourth and fifth season—talk about a hit!
Westworld (Season 3)
Premiere date: 16 March 2020 at 9am and 10pm (same episode) on HBO (Astro Ch 411/431 HD) and HBO GO
Starring: Evan Rachel Wood, Thandie Newton, Ed Harris, Jeffrey Wright, Tessa Thompson, Luke Hemsworth
Westworld is a sci-fi epic that revolves around human-like androids (also known as "hosts") that are created for humans (termed as "guests") to fulfil their desires. After a thrilling season finale, a battle may unfurl in the latest, highly-anticipated season. Of course, a new season calls for a new cast, with faces including Lena Waithe, Aaron Paul, Vincent Cassel, Scott Mescudi and more.
A Quiet Place – Part II
Premiere date: 19 March 2020
Starring: Emily Blunt, Cillian Murphy, Millicent Simmonds, Noah Jupe, Djimon Hounsou
A Quiet Place (2018) is actor John Krasinski's first directorial debut, and it was a box office hit to say the least. A sequel to the first film, Evelyn (played by Emily Blunt) will have to protect her children by herself while trying her best to keep silent. With hyper-sensitive hearing aliens around them, will the family manage to survive the post-apocalyptic setting this time around?
Call The Midwife (Season 9)
Premiere date: 27 March 2020 on BBC Player and BBC First (Unifi TV channel 481)
A well-received drama in the UK, Call The Midwife is adapted from the bestselling memoir by Jennifer Worth. It tells the tale of the Nonnatus House team of medics and midwives situated in the poverty-stricken East End London during the 1950s. While this dedicated team tries their best to remain focused and positive in their work, they also have to deal with major changes in terms of economics, politics, social, culture, and fashion.
If you're looking for more new films and shows released last month, find it here.
| | |
| --- | --- |
| SHARE THE STORY | |
| Explore More | |