Many of us may not be fans of Shakespeare, Austen or other classic writers that we were made to read in high school but you will be surprised how entertaining and timeless their content is—proven by these fan-favourite films and TV shows that have made it to cult must-watch lists.
Ahead, glean seven movies and TV shows that were inspired by classic literature texts and reinterpreted in modern times.
Movie: EASY A
inspiration: THE SCARLET LETTER
---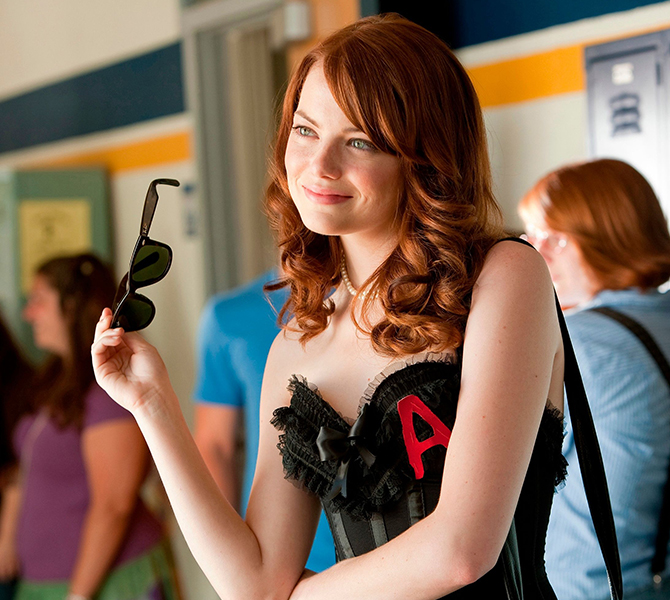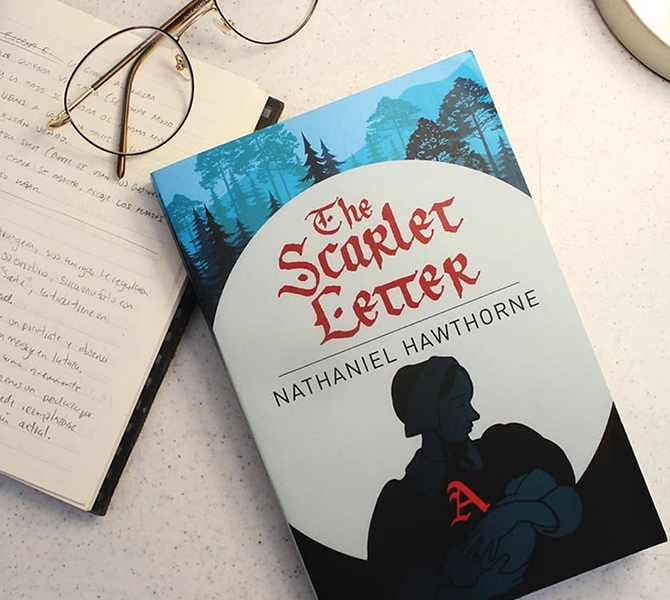 This one might seem too obvious if you know your literature, but we still think it deserves a shoutout. Easy A modernised the topic of promiscuity and female sexuality from its 19th century predecessor in an oh-so relatable high school setting. In The Scarlet Letter, Hester is made to wear the crimson 'A' as a permanent reminder of her 'sinful' adultery. In Easy A, Olive (Emma Stone) finds herself under the microscope of her peers after concocting a teensy little lie about popping her cherry. But the difference is, Olive willingly brands herself with the letter in an empowering move and even uses dry humour to poke fun at the double standards experienced by men and women in regards to sexual behaviour.
Movie: Clueless
Inspiration: emma
---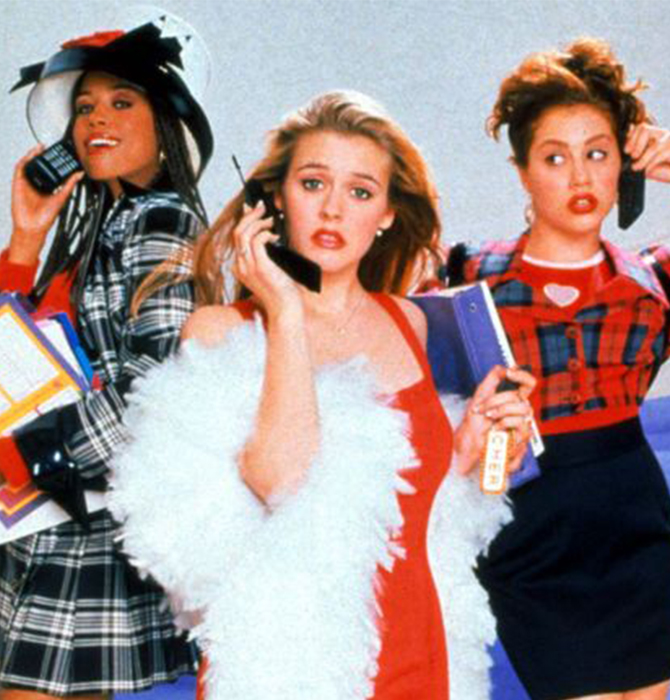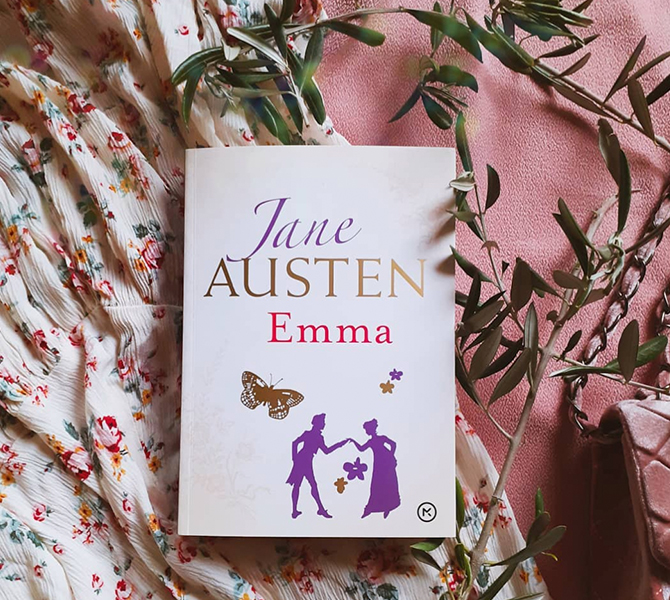 Clueless is the classic teen rom-com to end all other rom-coms. We all remember the film for its iconic fashion style and high-flying Valley girls but did you know it was actually inspired by Jane Austen's Emma? The original Emma is described to be "handsome, clever and rich with a comfortable home and a happy disposition"—if that doesn't scream Cher Horowitz, we don't know what does. Both female protagonists also love matchmaking their friends (some to great success while most to abysmal results) and possess a well-intentioned albeit quirky warmth to them that you can't seem to hate because they're, well, clueless. In the end, both find love in the most unlikely of places. We guess being dreadfully unaware does have its perks!
Movie: she's the MAN
Inspiration: TWELFTH NIGHT
---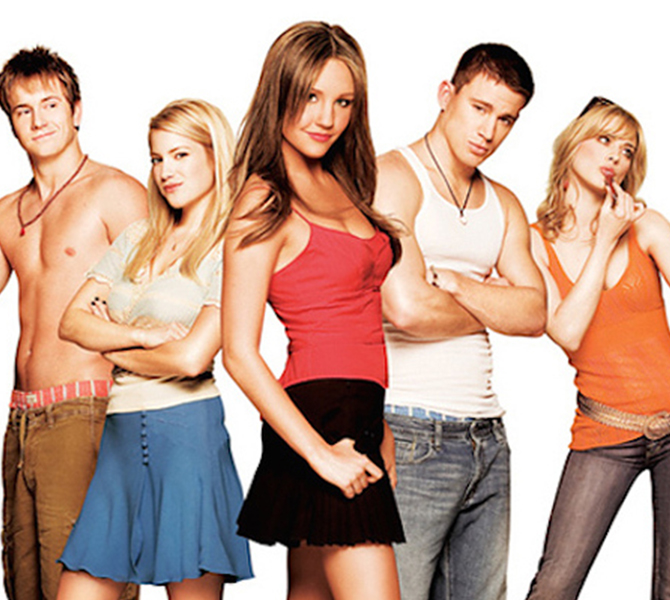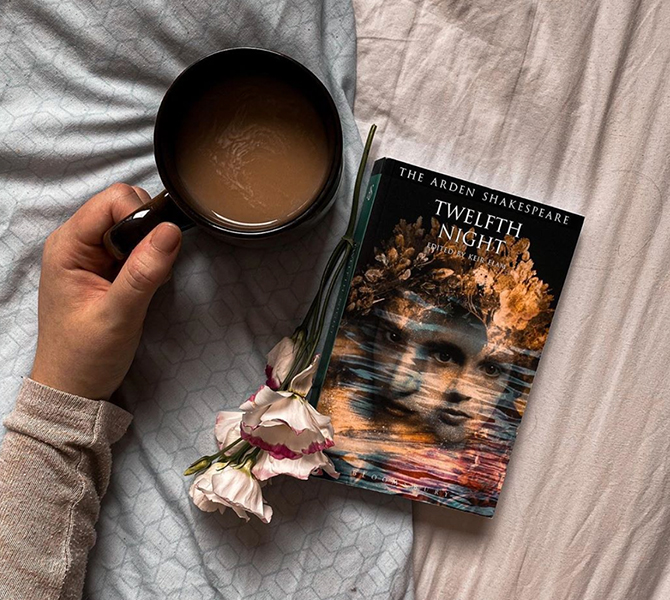 We bet you didn't know this comedic teen rom-com is a retelling of Shakespeare's equally farcical Twelfth Night. Amanda Bynes shares the same name as the original protagonist, Olivia, who decides to disguise herself as her twin brother, Sebastian (originally Cesario) when he decides to run away to London to pursue a music career. Queue embarrassing attempts at bro-handshakes, explaining tampons to a bunch of dudes and plenty of hilarious misunderstandings.
movie: 10 Things I Hate About You
Inspiration: The Taming of the Shrew
---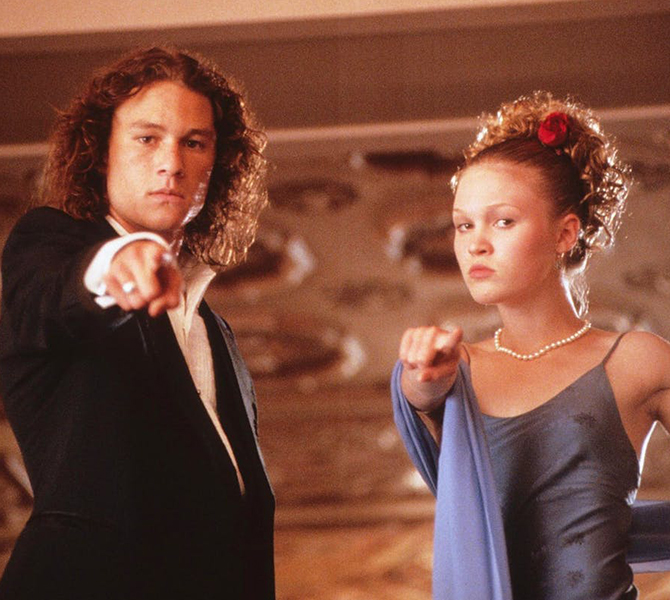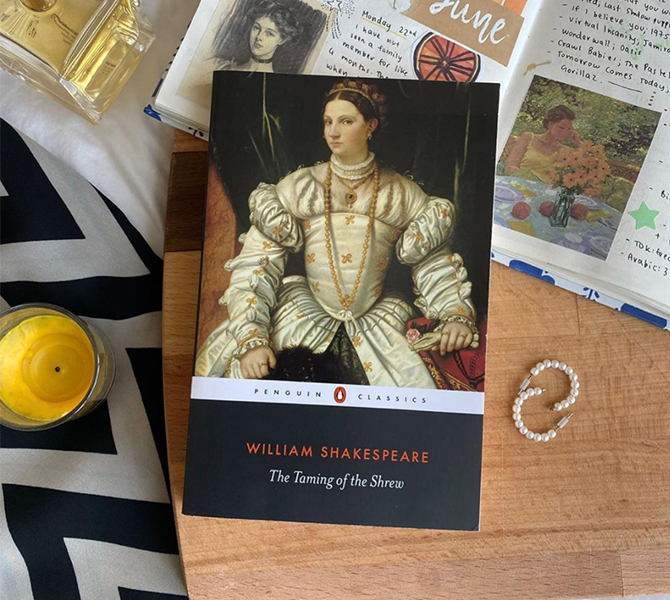 This classic rom-com is hilarious, witty and all-parts melodramatic—so we guess it won't surprise you to know it's based off another Shakespearean text (it seems he is the muse of all rom-com content) titled The Taming of the Shrew. There is a smattering of references to the original play throughout the film: Padua becomes the name of their high school instead of the city, Katherine and Petruchio become Kat and Patrick, Verona becomes Patrick's last name rather than his hometown and of course, a baby-faced Joseph Gordon-Levitt quotes the man himself in "I burn, I pine, I perish." Oh, and Heath Ledger as Patrick Verona singing 'Can't Take My Eyes Off You' on a football field basically makes this the best Shakespeare remake, period.
movie: revenge
Inspiration: the count of monte cristo
---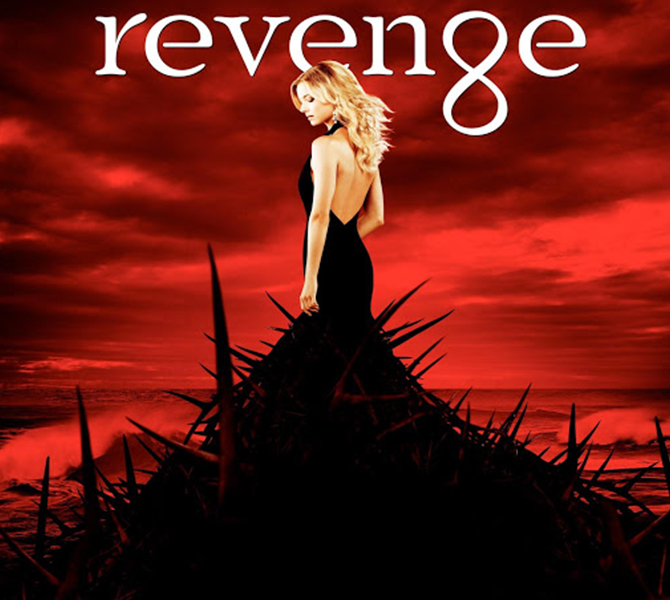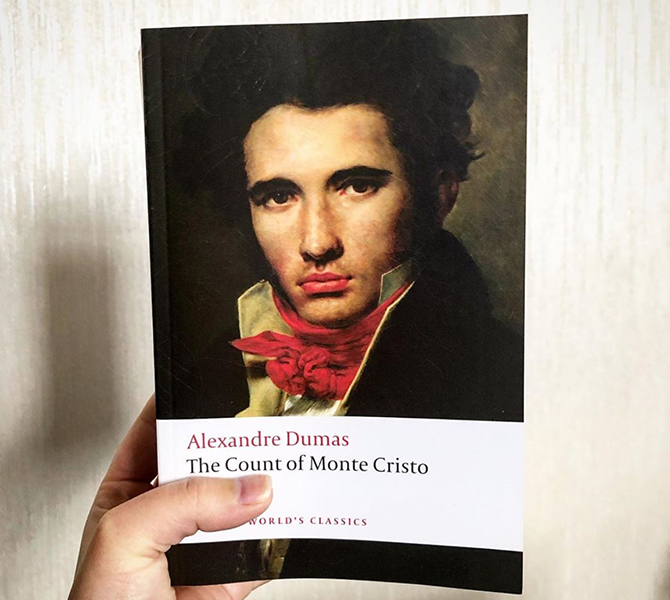 This dark drama is inspired by none other than the classic revenge tale The Count of Monte Cristo written by Alexandre Dumas. In Dumas's work, Edmund Dantès is thrown into jail for seven years for a crime he did not commit and vows to exact his revenge on the three men responsible for his crime. In Revenge, Amanda Clarke transforms into Emily Thorne and embarks on a revenge crusade for her father. Both characters undergo training Batman-and-Ra's al Ghul style to take down the rich baddies in a satisfying showdown.
movie: bridget jones' diary
Inspiration: pride and prejudice
---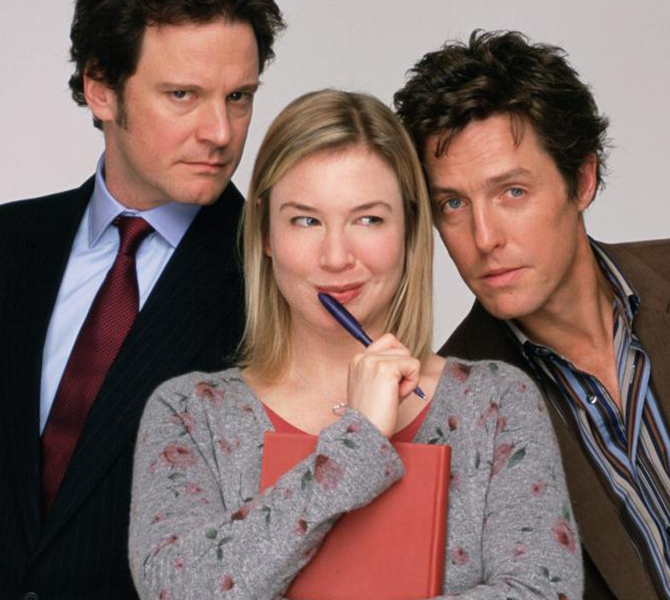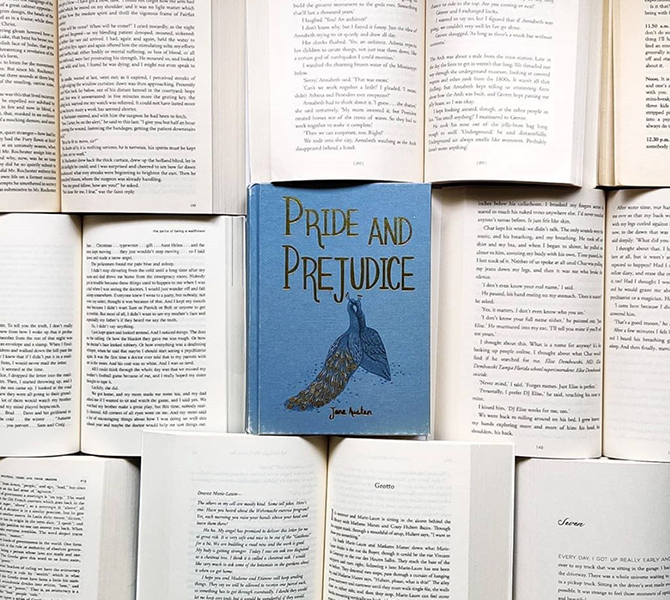 We're all for the many Pride and Prejudice remakes since that would mean more Darcys to fawn over—much less one played by the dashing Colin Firth. While Bridget Jones' Diary was based on a book of the same name, author Helen Fielding was very vocal in the fact that she pretty much stole the plot after falling in love with the BBC Pride and Prejudice miniseries (which funnily enough also starred Firth as Darcy). Bridget works at Pemberley Press which is a reference to Darcy's estate in Austen's novel and she even quotes the iconic opening lines of Austen's text: "It's the truth universally acknowledged that the moment one area of your life starts going OK, another part of it falls spectacularly to pieces."
movie: empire
Inspiration: king lear
---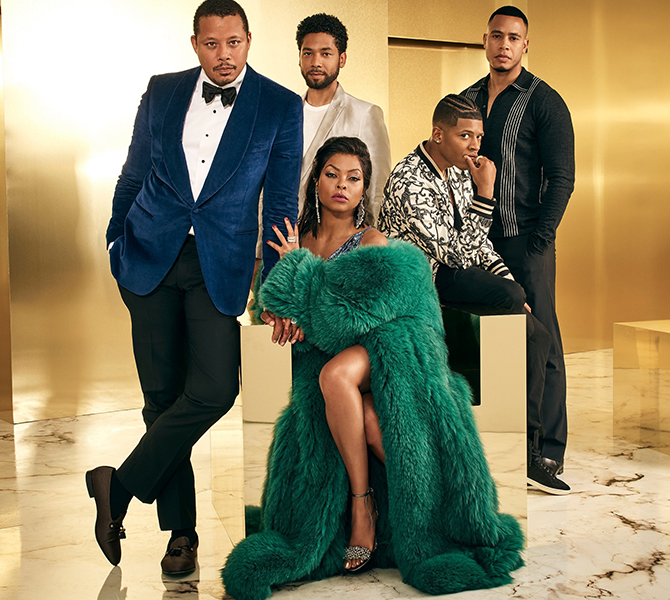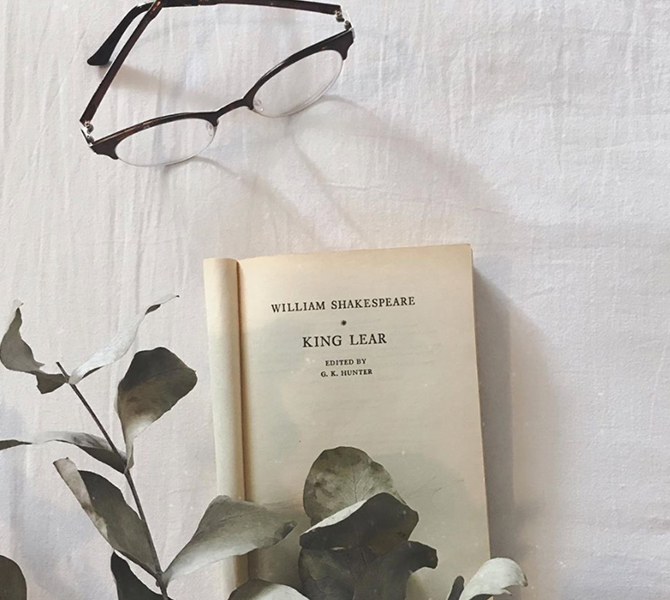 Creator Danny Strong had an epiphany while he was behind the wheel in his car: King Lear, but make it hip hop. And what came out of it was the Fox hit family drama, Empire. The original Shakespearean text follows the tale of a king who pits his three daughters against each other in order to inherit his throne. In Strong's remake, Empire deals with an aristocratic feudalism of their own in the form of Lucius Lyons (Terrance Howard) who owns the hip hop dynasty, Empire Entertainment. There's also a direct reference to Shakespeare's play when Lyons delivers the news to his three sons. The youngest, Jamal, speaks out, "What are we, King Lear or something?" Yes, Jamal, unfortunately you are and we sincerely hope you don't end up like the youngest one in the play, ahem.
 For more movie and book-related content, click here and here.
| | |
| --- | --- |
| SHARE THE STORY | |
| Explore More | |