Film, TV + Theatre
Malaysian author Tan Twan Eng shares his thoughts on the film adaptation of his bestselling book, 'The Garden of Evening Mists'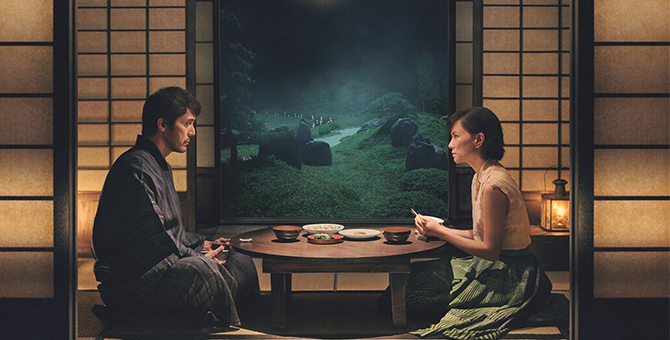 It's not everyday we come across a Malaysian author's book made into a big-budget film, and what's more, filmed in our very own homeland. Malaysian author Tan Twan Eng's historical masterpiece, The Garden of Evening Mists (TGOEM), is making headlines for handful of reasons, from bagging a slew of awards to its impressive film adaptation—produced by Astro Shaw in collaboration with HBO Asia, FINAS, and CJ Entertainment.
If you didn't know already, Tan's book is an international bestseller—it won the Man Asian Literary Prize 2012 as well as the Walter Scott Prize for historical fiction in 2013; it was also shortlisted for the Man Booker Prize 2012 and the 2014 International IMPAC Dublin Literary Award.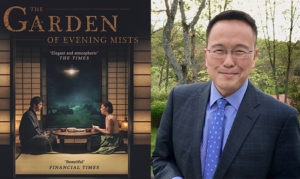 The poignant romance film also received a total of nine nominations (including best film, screenplay, director, and actress) at the 56th Golden Horse Awards. Not only that, the locally-produced film was screened at international film festivals, including the 24th Busan International Film Festival and the 2019 Hong Kong Asian Film Festival.
If you need another reason to watch the film—Oscar-winning film director of Crouching Tiger, Hidden Dragon and Life of Pi, Ang Lee, had nothing but good words to say about this movie: "I really hope to see more films like this," he says.
The Garden of Evening Mists is set during and after a Japanese-occupied Malaya, and tells the story of Teoh Yun Ling (played by Lee Sinje), a survivor of World War II internment camp. She visits the lush, green hills of Cameron Highlands in hopes of building a garden to fulfil her late sister's dream. Despite her animosity toward the Japanese, she begrudgingly requested gardening aficionado, Nakamura Aritomo (played by Hiroshi Abe), to create it. From there, the two developed an unexpected romantic relationship.
We sat down with Tan to talk about his first thoughts upon receiving news of his novel's adaptation and more:
1. How did the idea of The Garden of Evening Mists first come to you? In particular, you incorporated three different time periods in your writing, how did you create a background from times you've never experienced?
My first novel, The Gift of Rain, was set before and during the Second World War. The Garden of Evening Mists explores what happens after the war is over—how do people who've lived through such a cataclysmic event pick up the pieces of their lives: do they forgive, or do they keep on hating? Do they try to forget what happened to them, or do they make sure they always remember? The Gift of Rain was seen through the viewpoint of a young man; with The Garden of Evening Mists, I was interested in experiencing the past from a woman's point of view.
I did extensive research into those different times: the period details, the atmosphere. And after that it was down to the writer's primary tools: imagination and language.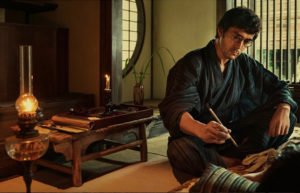 Photo credit: Tan Twan Eng | Facebook
2. How did you feel when you first received news that big production companies (FINAS, Astro, and HBO Asia) expressed interests to come together and make a movie out of your book?
Literary novels are infamous for being badly and incoherently adapted into films. I wrote my book without any view to it being turned into a film, so I had mixed feelings—trepidation, excitement, doubts. I knew my novel would be difficult, if not impossible, to adapt, because of its multiple timeframes, the flashbacks, the evocative atmosphere, but most of all because of the interiority of the characters' lives and pain.
3. How did it feel to see your story come to life on screen? Is it how you imagined it would look as a movie?
Tom Lin, the director, has crafted a sensitive, nuanced film whilst retaining the heart and soul of my novel. The actors all gave impressive performances, in particular Lee Sinje and Sylvia Chang.
And the people behind the scenes too—the make-up artists, the costume designer, the soundtrack composer, the cinematographer, every one of them—all worked very hard to produce a top-class film.
I felt disconnected when I was watching the film, and yet at the same time everything was oddly and reassuringly familiar.
4. Did you play an active role in the filmmaking process, if so, what was the experience like for you?
None at all. I really didn't have much to do with the entire process. I had a look at the fifth version of the script, gave them my comments and suggestions, and that was pretty much it.
5. Do you have a character you personally relate to in this story? Any specific scenes in the movie that became your favourite?
I relate to all my characters; I created them, after all. There are a few scenes in the film I found extremely powerful: one shows Yun Ling talking to her sister at the comfort women station, and the other shows the moment when Yun Ling and Aritomo become lovers.
And then there's Sylvia Chang's final scene, when the camera was fixed on her face for minutes, until the screen faded to black. I was informed that Ms Chang didn't want her name to be submitted for nomination for Best Supporting Actress at the Golden Horse Awards in Taiwan, which was a great pity, because her portrayal as the older Yun Ling was subtle, yet powerful.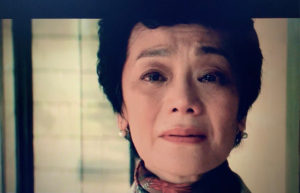 Photo credit: Tan Twan Eng | Facebook
6. It's interesting how you treat Yun Ling's character as a real person, saying that, "she opened up her thoughts and emotions to me". Do you consider the fictional characters to be real in order to put yourself in their shoes, hoping to convey their thoughts and feelings to readers/viewers?
Every character I write is real to me. I engage in conversations with them as I write, or when I'm thinking about them when I'm away from my desk. It's how I discover how they would speak, sound, react, think, so that I can recreate them in the scenes I'm writing.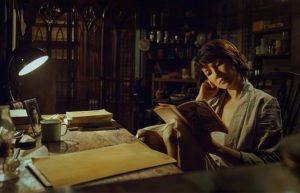 Photo credit: Tan Twan Eng | Facebook
7. One interesting fact about you is, you were once a lawyer. Have you ever thought about what life would be like if you remained that profession and never pursued writing?
Occasionally I think about some of my friends who are still lawyers: they're senior partners in their firms now, driving German luxury cars and owning nine, ten, a dozen properties in KL and around the world. And when they get together they'll inevitably talk mainly about which private school is best for their children, and they'll compare notes about their problematic maids. I suppose that's what my life would've been like—and I would have been bored rigid and terribly unhappy.
8. Do you think this film adaptation will serve as an encouragement and inspiration to aspiring Malaysian writers? Or, perhaps more film production companies to invest in their stories, and turn it into quality films?
I think it's better to focus on writing the best book you can and to keep improving as a writer, instead of writing a book with the ultimate aim of it being made into a film. Film production companies are much more enthusiastic about investing millions in a book if it has a compelling and well-written story.
9. What do you wish for the viewers to take away from this film?
I hope the film moves them so much that they will want to watch it again. I felt that way myself, as did many viewers who've seen the film at the various film festivals. I've already seen the film five times.
Watch The Garden of Evening Mists trailer here:
'The Garden of Evening Mists' is now showing in theatres nationwide.
| | |
| --- | --- |
| SHARE THE STORY | |
| Explore More | |