18 – 21 July, Next to Normal @ DPAC
A pop rock musical presented by Pan Productions, Next to Normal explores how a suburban household copes with crisis and mental illness. They appear to be a typical American family—Dad's an architect; Mom's busy taking care of the family; their daughter and son are bright, wise-cracking teens. But under that façade are lives that are anything but normal because Mom has been battling manic depression for 16 years. A multi-Tony-award-winning musical, this deeply moving piece of theatre will take you into the minds and hearts of each character, addressing issues such as grieving a loss, ethics in modern psychiatry and suburban life.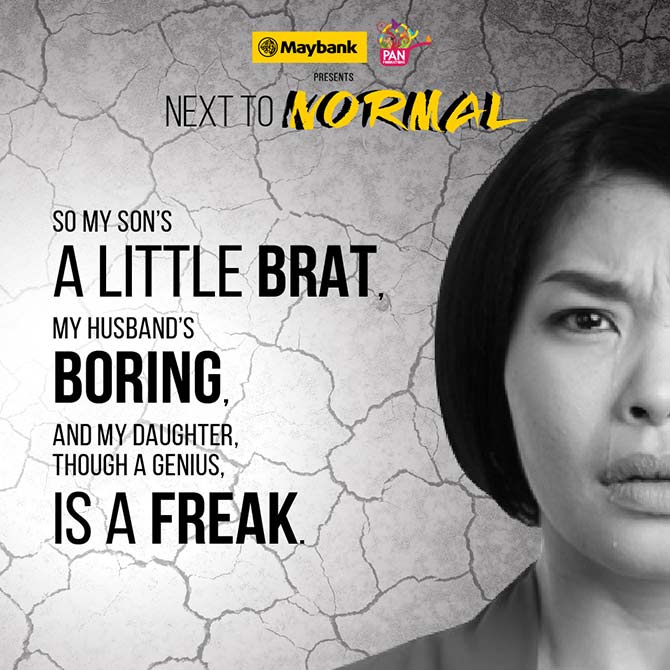 For more information, visit the website.
---
18 – 21 July, 24 – 28 July , 30 July – 4 August, Indicinelive! 6 @ KLPAC
Staged at KLPAC's intimate Indicine, Indicinelive! brings us #reallifefunsized situations through a series of sketches and parodies with a diverse ensemble cast. Is Malaysia baru truly baru? To wit, they'll be boldly challenging and scrutinising our current political, social and pop-cultural landscape, offering their honest take on our nation's state of affairs through theatre – but not without their irreverent humour. Indicinelive! 6 is presented by The Actors Studio Seni Teater Rakyat.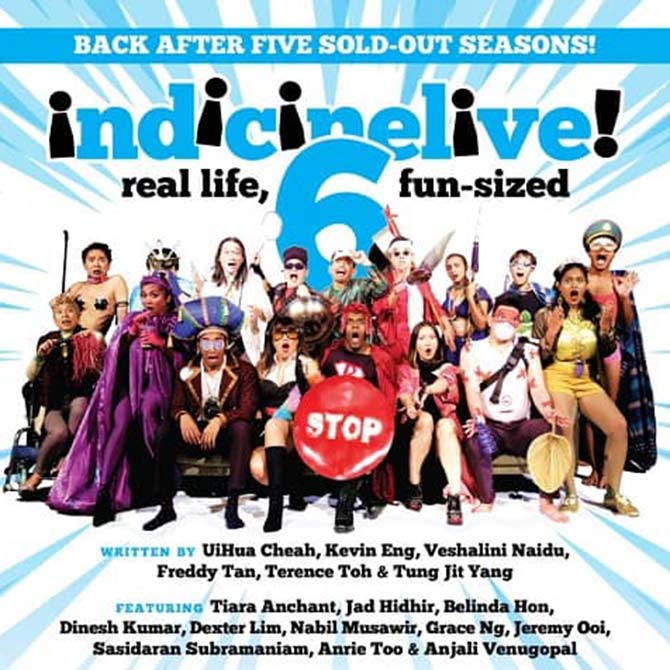 For more information, visit the website.
---
18 – 21 July, 23 – 28 July, 30 July – 4 August, The Working Dead @ KLPAC
Must we sacrifice health, love and family for success? Is work-life balance a myth or possibility? Are we spending our time and energy on the things that truly matter? The Working Dead tackles these questions with a slice of humour and a side of zombies. It tells the story of Edwin, a dedicated salaryman who dies unexpectedly but is brought back as a corporate zombie by his demanding boss to finish his work. This all-Malaysian original musical is written by Terence Toh with music by Lydia Tong and Kelvin Loh.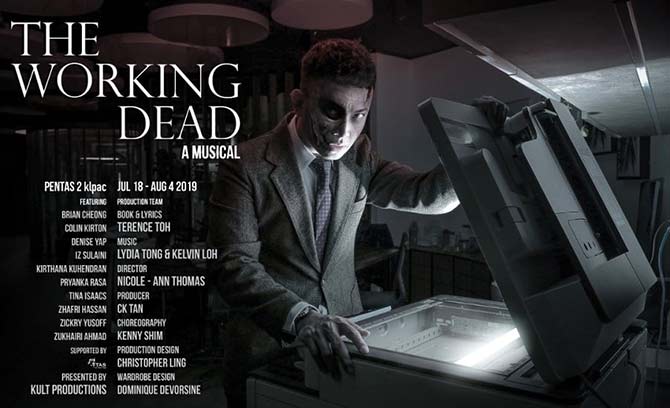 For more information, visit the website.
---
25 – 28 July, Thunderstorm @ KLPAC
In 2017, the Thunderstorm production in English made its sold-out debut in KLPAC. Next week, the masterpiece by Tsao Yu that is considered one of China's most famous modern play will make its return to the theatre – this time in Hokkien and Cantonese. Adapted to our local setting, the play will be set in Ipoh, brewing up a storm that entangles facets of family, society and corruption. Chou Pu-Yuan is the head of wealthy and seemingly happy household, but underlying this veneer of success is a web of intrigue strung by a dark family secret. The production will be directed by the leading lady of Malaysian theatre Dato' Dr. Faridah Merican.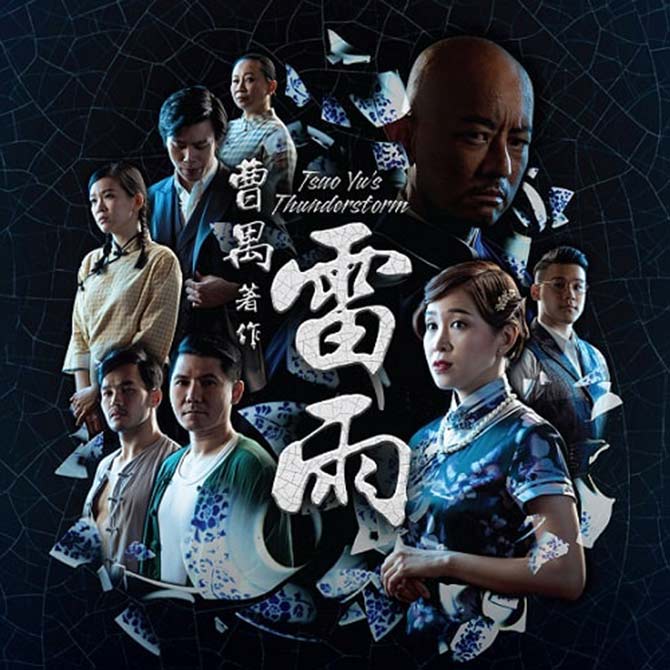 For more information, visit the website.
| | |
| --- | --- |
| SHARE THE STORY | |
| Explore More | |