Every movie has a lesson whether it be a romantic comedy or animation—even more so when it's exploring the complicated and unpredictable nature of motherhood.
Mother figures have long since been a favourite for Hollywood writers and movie buffs alike—from their tenacity, unwavering love and sheer iron will, they make for fascinating characters to explore for introspective reflection. But it's not always paradise in the motherland. On the flip side of the coin, they can also be a source of depreciating self-worth and "why-can't-you-ever-understand-me" rants.
In light of Mother's Day, I will be looking back on the most memorable silver screen mums and the lessons I've gleaned from them. After all, mums of all forms, whether it be animated or fictional, have much to teach us still.
Mamma Mia!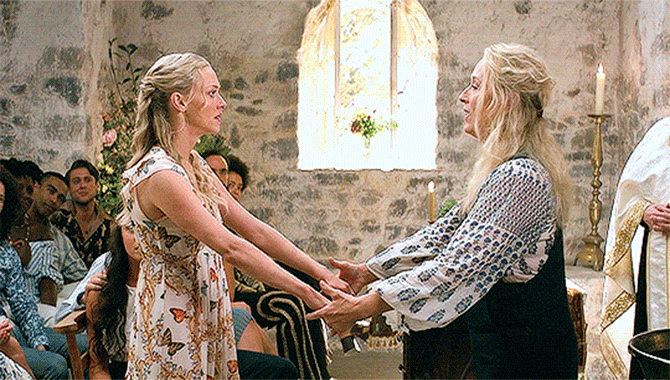 You had to see this coming so let's start out with the obvious, shall we? There is so much to love about this feel-good 2008 musical (has it really been more than a decade?) filled with ABBA tunes and groovy moves. Yes, it may seem like the main plot of the film is to find out who Sophie Sheridan's (Amanda Seyfried) real father is but the true essence at the heart of it all is about a mother and daughter's unbreakable bond and love for each other.
Lesson #1: Your mother is your first and true best friend. Donna Sheridan has to be one of the best movie mums, ever (and no, it's not because I'm constantly fangirling over Meryl Streep, although I can't deny she plays a big role). There may be plenty of love stories in the film but the most touching and important one of all is the love story between Sophie and Donna, who are each other's backbone. Donna understands her daughter like the back of her hand, in a finish-each-other's-sentences kind of way. It's also an important reminder to us that friends may come and go, but never your mum—she will be with you through it all, with laughs and inside jokes along the way.
Freaky Friday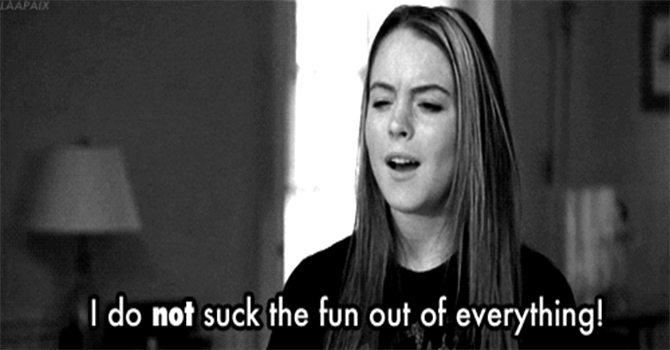 This 2003 comedy explores the tumultuous relationship between mother and daughter through the classic body switcheroo trope—cause nothing says understanding each other like *literally* living in their shoes right? Thanks to a magic fortune cookie, the ever-so-different wannabe punk rocker Anne Coleman (Lindsay Lohan) and her uptight therapist mother Tess (Jamie Lee Curtis) are forced to live each other's lives while finding a way back to their rightful bodies with a few bumps here and there.
Lesson #2: Mothers and children can still learn so much from each other, no matter how old we get. When going through adolescence, it can really feel like no one understands you (ah, the teen angst) and your mum has this personal vendetta against you to suck the fun out of everything. Likewise, your mum probably doesn't understand why you feel so strongly about certain things and writes it off as a phase or puberty. Through their body swap, Anne experiences the difficulties of adulting and mothering at the same time while Tess realises being a teenager in high school is not all that fun either. By the end of the movie, both mother and daughter learn how to treat each other with respect and better understanding.
Juno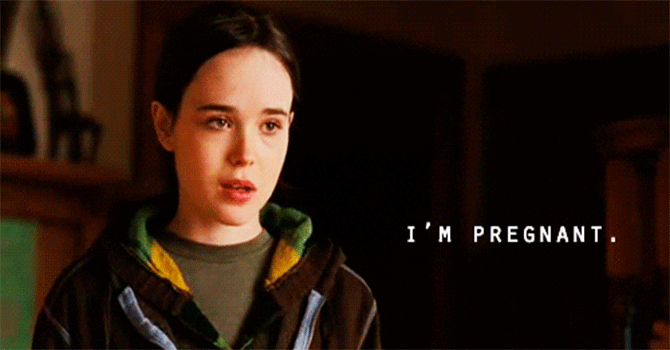 I absolutely adore this movie. This 2007 coming-of-age film deals with the heavy topic of motherhood and maternity in such a poignant way through the perspective of a high school teen—and not just because Ellen Page was so insanely good in bringing Juno to life. The film is well-loved by both pro-life and pro-choice enthusiasts alike which is an incredibly difficult feat for a movie of this nature to please both sides of the spectrum—after all, the touching script did win Best Original Screenplay at the 80th Academy Awards and the BAFTAs.
Lesson #3: Being a mother, in and of itself, is a difficult choice to make that should be appreciated more. Pregnancy can be extremely scary and difficult, especially when you're not expecting it and are still growing up yourself. When Juno's father tells her that he thought she would be a girl "who knew when to say when" after hearing the news, Juno replies, "I don't really know what kind of girl I am." This scene reminded me that behind Juno's sharp tongue and infallible disposition, she is still a scared 16-year old in a situation beyond her maturity level. The decision to be in charge of a life is one that should not be taken lightly, as we most often do.
The Joy Luck Club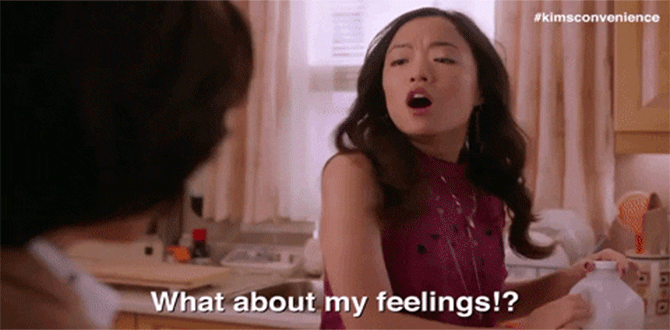 If there's one film that hits close to home, it's this absolute tear-jerker of a family drama film. There's so much to learn from this 1993 movie—the effects of war, sexism, immigration, sacrifice and of course, the relationship between mother and daughter. The dichotomous clash of tradition-modernity, old-young and past-future collide more than ever.
Lesson #4: Mothers will do anything and everything to better the lives of their children. Throughout the film, the daughters of The Joy Luck Club mothers express the difficulties of being a first-generation immigrant in America—the cultural and generation divide have never seemed wider. Only when they sit down and really listen to the stories of their mothers, especially June who is trying to understand her deceased mother, do they realise the depth and struggle each of them went through to give their children a chance at a new life. This is a powerful film that elaborates on the extent a mother will go for her children, even at the expanse of her own life.
The Incredibles 1 and 2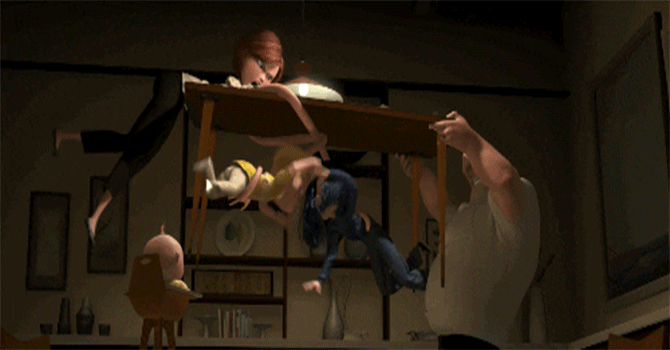 The only animation movie mum on this list is none other than Mrs. Incredible, or Elastigirl. She's the glue holding the family together (as most mums are). While she does a pretty good job most of the time, she also has her fair share of struggles while her husband is off battling the bad guys. When she has her chance at the baddies, she's constantly worrying about her family at home—mothers really can't catch a break.
Lesson #5: Mothers can be stretched thin too. Sorry not sorry for the pun but I just had to. Jokes aside, I think this rings true both literally and metaphorically. It's no mistake that each Incredible's power is in someway indicative of their personality—Mr Incredible's need to be the macho hyper-masculine father figure, Violet's shy disposition and Elastigirl's role as the ever-so-malleable mother. The role of a mother and wife are tough even for a badas* superhero.
Terms of Endearment
A classic oldie but a goodie. Shirley MacLaine played one of the most iconic movie mums as Aurora Greenway, who has a turbulent relationship with her daughter, Emma. Despite their ups and downs, Aurora still cares deeply for her daughter and is right beside her when Emma needs her most. Even though the scene above has turned into a meme over the years, it's still one of the most heartbreaking and realistic depictions of a mother watching her child helplessly in pain—plus, MacLaine's Oscar for that performance says hi.
Lesson #6: Mothers will always be there for you, no matter how hard you push them away. Even when Emma marries a young college professor against her mother's objections and moves away to have three children with him, Aurora never fails to pick up the phone whenever Emma needs emotional support. As a widow, Aurora finds newfound love in neighbour Garrett but never forgets her one true love, Emma. Most people remember this as a comedy but definitely keep those tissues near you, the devastating ending will get you every single time.
Room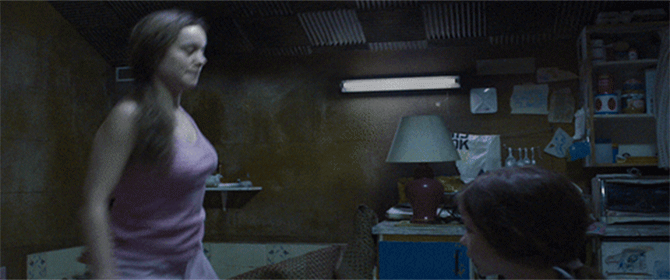 In another riveting film, Brie Larson gives the award-winning performance of her career as a twenty-something woman simply named, Ma who lives with her five-year old son, Jack. In an unfortunate state of circumstance, it is revealed that Ma has actually been held captive for seven long years by her kidnapper, unbeknownst to Jack.
Lesson #7: Never underestimate the sheer resilience of mothers. Despite the bleak reality they are in, Ma always finds ways to keep Jack happy and content in their little world they have dubbed Room. With her perseverance and resilience, Ma was able to turn the claustrophobic 10-foot room with only a skylight for a window into a huge playground for her little boy—while absorbing all the pain for herself.
Lady Bird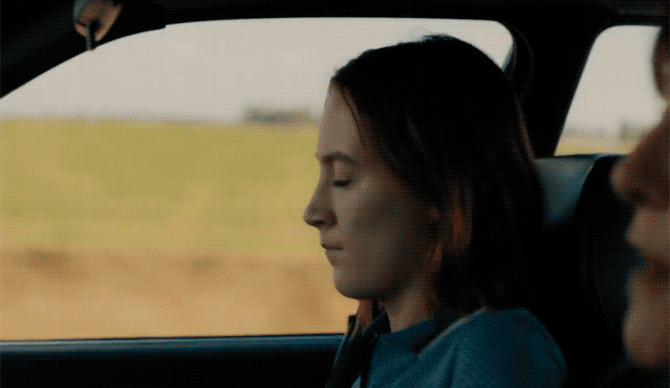 This modern classic from the coming-of-age genre was a crowd and critic favourite when it came out in 2017. It chronicles the life of Christine, who calls herself Lady Bird, as she navigates through senior year of high school and is desperate to leave the mundanity of Sacramento for some place more cultured. Her relationship with her mother, Marion becomes increasingly strained when their ideals clash.
Lesson #8: It can be hard expressing what you really feel to each other. In the film, the protagonist can come off as an ungrateful snob whose adolescent solipsism rears its ugly head—she complains about being cramped up at home despite her family not being financially blessed and rarely does any house chores. Likewise, Marion is constantly cutting off Lady Bird's big dreams and worries so much about money that it stifles every conversation (it literally made Lady Bird jump out of a moving car just to escape it).
At the heart of it, Lady Bird just wants her mum to say that she can be extraordinary and believes in her. While it isn't fair to say that Marion puts her daughter down intentionally, her actions seem to stem from the anger and insecurity of not being able to provide for her family, which further strain the relationship. In the end, both mother and daughter don't express how much they love each other face to face (they do it through letters and an apologetic voicemail), but the overarching feeling of love and appreciation resonate loudly.
Kim Ji-Young, Born 1982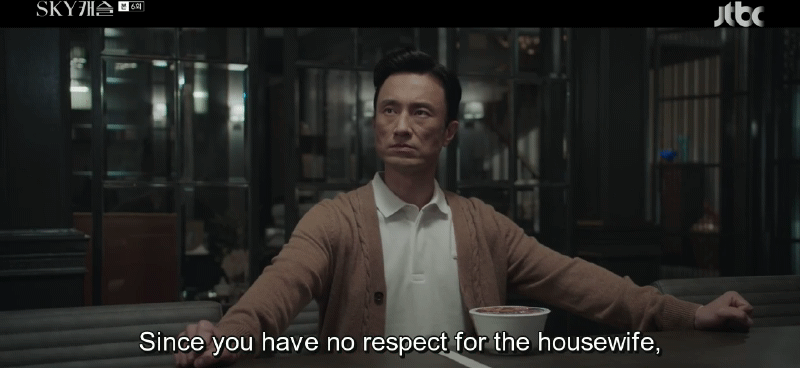 This South Korean movie was one of the most important movies to come out last year. Based on the bestselling novel of the same name, the film explores the everyday institutional misogyny and sexist microaggressions women in Korean society face. From being expected to slave away in the kitchen while family relatives play around during festive holidays to tasks such as vacuuming, taking out the trash and cleaning up, mothers are presumed to take up this duty without question. For Kim Ji Young, it all proves too much for her and leads to a depressive slide.
Lesson #9: Mothers should be treated with respect and not fall victim to systemic patriarchy. It's a simple statement but so hard to implement. While this movie was a commercial success, it also sparked heavy criticism from anti-feminists who deemed the content controversial—indicative of how normalised such behaviour and sentiments came to be. It's a definite eye-opener as I (and I'm sure most of us) have been guilty of treating our mums as an au pair of sorts unconsciously. I greatly appreciate this film for also exploring postpartum depression that is so common in mothers, even though mental health is still a taboo topic in South Korea. Mothers are not invincible, like we tend to think they are—they, too, can cry, feel hurt and fall into bouts of depression. We should do our best to protect them as much as they protect us.