Film, TV + Theatre
'Harry Potter and the Cursed Child':The first verdicts are out
The wait is (almost) over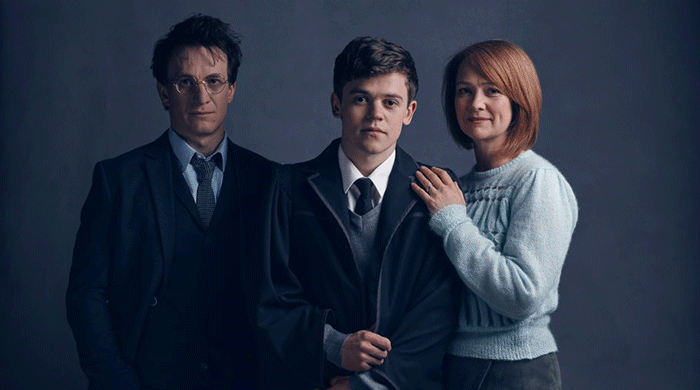 It has been five years since we saw Harry Potter and the Wizarding World on screen. For a while, it seemed that that could be the last we see of the most famous boy wizard in literature (other than the numerous self-played reruns at home). Then came the most wonderful news to all Harry Potter fans in June last year: Rowling announced that Harry will be making his West End theatre debut in an untold part of the story. Titled Harry Potter and the Cursed Child, the play is a sequel to the seven Harry Potter novels, and a handful of lucky theatregoers (tickets are sold out till May 2017) was at London's Palace Theatre yesterday for the very first preview of the long-awaited production.
While the Special Rehearsal Edition script of the play is set to be released only on 31 July 2016, we can't help but look for a taste of what's to come—here are some of the reviews on the preview (the first of the two-part production) last night. Don't worry, no spoilers included:
Joe Utichi, Deadline
"Designer Christine Jones' (Old Times, Hands on a Hardbody) set conjures King's Cross and the many rooms of Hogwarts, turning on a dime. And a wide variety of ingenious stage trickery illuminates the tale, which picks things up where they were left in Rowling's Harry Potter and the Deathly Hallows epilogue. Those tricks are often simple and age-old—like stagehands in shadows, clever light projection and pyrotechnic flashes. But the particular alchemy employed here is like nothing the West End has ever seen, and there are many 'wow' moments for even the greatest skeptics."
"One swish of a wizard's cape was all it took to transport a theatre full of muggles into the magical world of Harry Potter. Spells and hexes combined with laughs and drama mean Harry Potter and the Cursed Child will be every bit the hit everyone expects. JK Rowling has begged fans not to give away the secrets of the plot and spoil it for others but suffice to say, the extraordinary world she brought to life in the best selling books and hit films is evident in every scene on stage too."
Hannah Furness, The Telegraph
"The storyline, a hymn to friendship and teenage misfits, contains enough twists to please the most knowledgable of fans, who remained resolutely tight-lipped about the plot as they spilled onto the pavement in raptures afterwards. Any fears that the world of Hogwarts on stage would struggle to compete with the multi-million dollar special effects of film were quickly kicked into touch."
"It is jarring and exciting to be seeing characters who seemed to be put to rest, suspended forever in place and time, suddenly reanimated. At the same time, the three main characters remained true to their younger selves. Ron still provides comic relief, Hermione remains cerebral and slightly bossy and Harry tries as hard as he can but doesn't quite live up to his own expectations."
Cursed Child intermission quick review: VERY impressive magic happening on stage. Funny script. The story.. Where it's heading… BIG things.

— Andrew Sims (@sims) June 7, 2016
The only disappointment about @HPPlayLDN #CursedChild is that I can't reread it over & over like a book. Stunning performances. @jk_rowling

— Shama Hussain (@shama_ny) June 7, 2016
So, reaction to first preview was… wonderful. Feedback is fans really do want to #KeepTheSecrets for each other's sake. #DontBeWormtail

— J.K. Rowling (@jk_rowling) June 8, 2016
'Harry Potter and the Cursed Child' officially opens on 30 July 2016 at the Palace Theatre, London. The Special Rehearsal Edition script book will be released on 31 July 2016.