Film, TV + Theatre
Get to know Walter Mercado—the legendary astrologer from 'Mucho Mucho Amor' on Netflix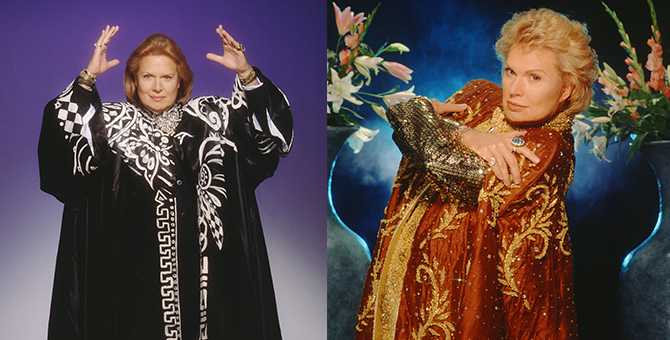 It's a massive world out there and we don't always know everything. Scratch that—we will never be able to know everything but we're fortunate to be living in a generation that's now more connected than ever with the help of technology. However, this wasn't always the case and news in New Zealand would take ages to reach a location like Egypt (or never). The same theory applies to one-of-a-kind enigma, Walter Mercado.
Even when he was one of the most prominent names during his time in the limelight, many outside the Spanish-speaking communities did not know and have never heard of him. Well, things are about to change with the release of Netflix's latest documentary, Mucho Mucho Amor: The Legend of Walter Mercado. At the height of his career, he was adored by everyone in the Latin American and Puerto Rican communities but not so much with non-Spanish-speaking audiences. Did you know that drag queen Alexis Mateo recently played Walter Mercado during the Snatch Game segment on Season Five of RuPaul's Drag Race?
He's known as a larger-than-life and flamboyant figure—both characteristics that are highlighted in the Netflix show. The documentary revolves around his impact and legacy, as well as features Walter Mercado himself. Following his death in 2019 at the age of 87, this is now described as his swan song.
Who was Walter Mercado?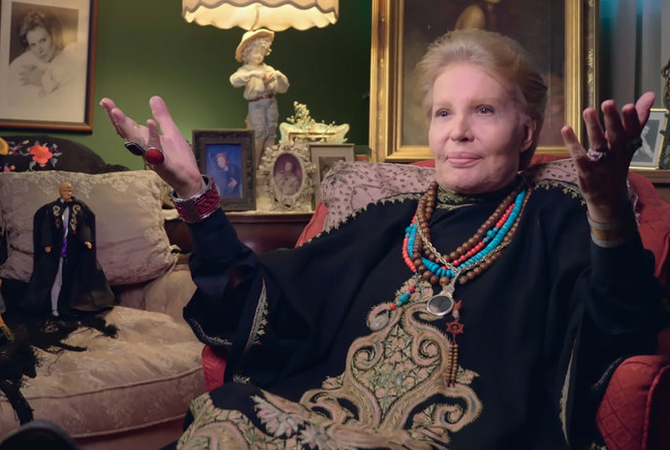 It's safe to say that the world was extra colourful on 9 March 1932 when Walter Mercado was born. He was conceived on a ship travelling from Spain to Puerto Rico, where he was raised. Before beginning a career as an astrologer, Walter Mercado was a dancer and an actor. In fact, he starred in telenovelas such as Larga distancia (Long Distance) and Un adiós en el recuerdo (A Farewell to the Memory)—both in Puerto Rico.
How did he become an astrologer?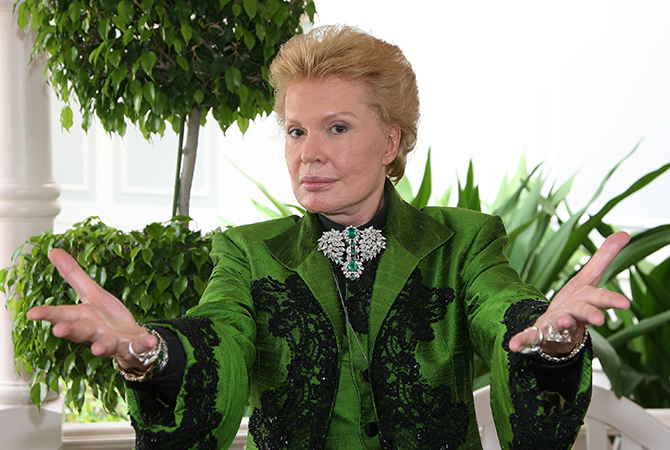 The legend of the one-and-only Walter Mercado began in 1969 when he was asked to take the place of an absent guest on a television programme. On the Telemundo show, he was requested to read horoscopes on behalf of the person who didn't show up. Call it pure luck or call it a coincidence; but it was Walter Mercado's very own personality that caught everyone's attention.
After his appearance, he was asked to return because the show was flooded with requests to see him on screen again. That's when Walter Mercado became the star that we all know and love. Since hosting his own regular segment on Telemundo Puerto Rico in 1970, his focus has mainly been with astrology.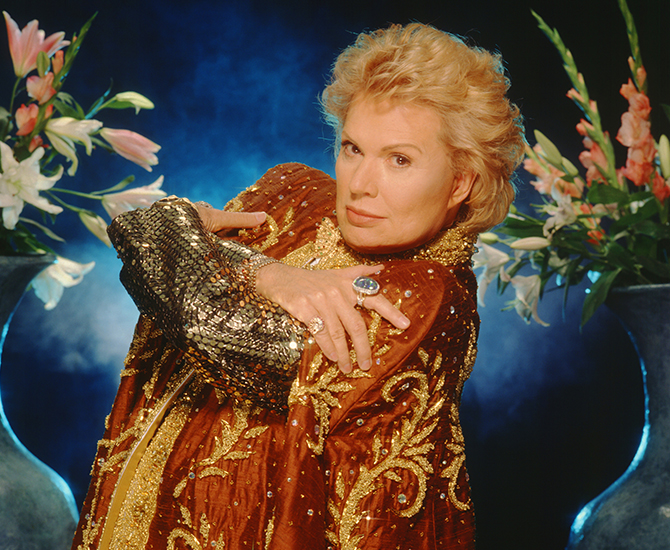 Many television networks across Latin America and the United States featured him in the 1980s—with "his readings [reaching] 120 million Latino viewers a day for more than 30 years." In 1990, he brought his iconic segment and concept to Univision Miami's Primer Impacto.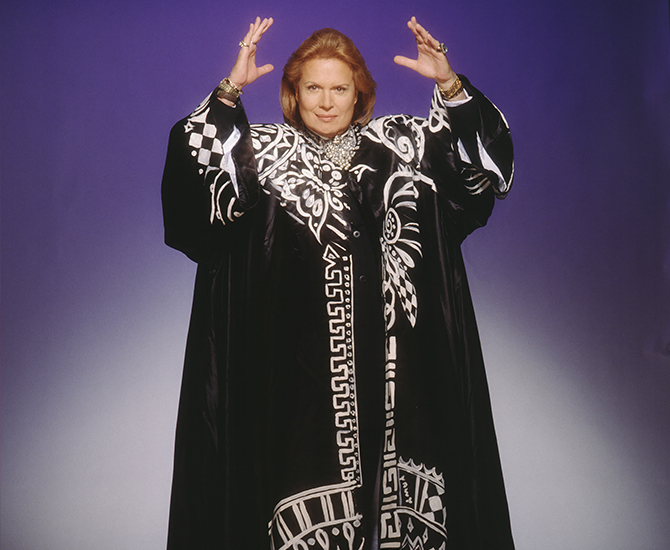 Extravagnt robes, heavily-decorated capes, dramatic flair, and the well-known phrase—"Above all, much, much, much love"—are all traits of Walter Mercado that will be remembered forever.
What happened next?
Despite being a massive star, Walter Mercado was absent from the spotlight in the 1980s—and that was at the height of his career. In 2006, he was involved in a legal battle with former manager Bill Bakula over the rights to his name and likeness. This went on for six years.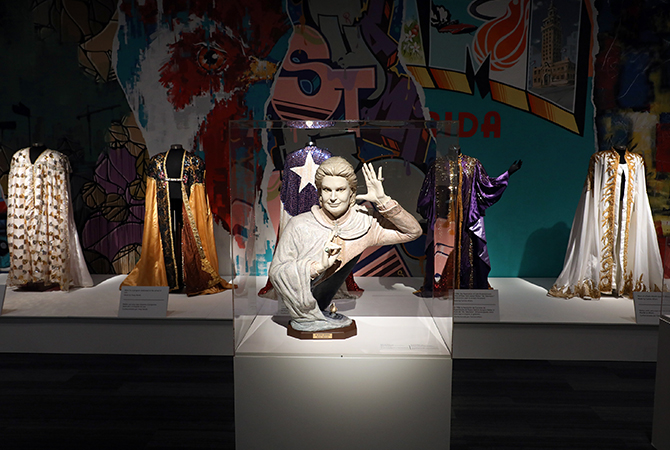 His final public appearance before his death in 2019 was during the opening of the Mucho, Mucho Amor exhibit at the HistoryMiami Museum. Some of the items that were on display included his capes and jewellery.
Spiritual marriage and LGBTQ+ icon status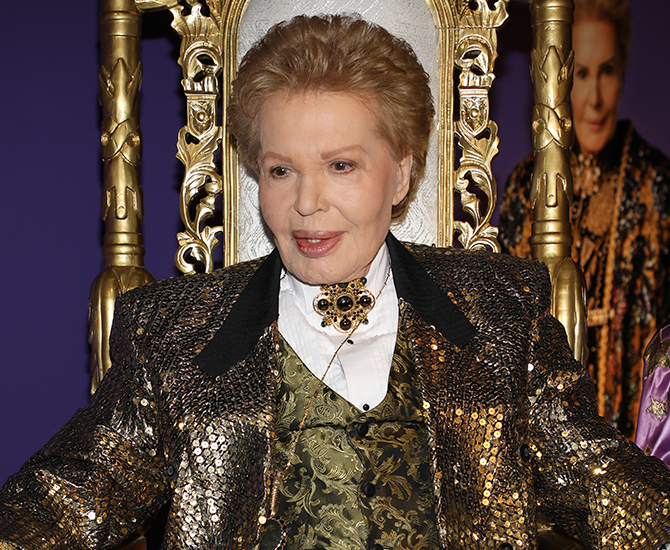 Although Walter Mercado was never officially married, he was linked to Brazilian actress, Mariette Detotto. In fact, the duo was said to be in a spiritual relationship. In case you didn't know, here's a definition of spiritual relationship according to author James Redfield: "a relationship built on inner security and healthy communication."
During an interview with Jorge Ramos in 2019, Walter Mercado addressed the questions surrounding his sexuality by saying, "The people want to know [if] Walter [is] straight, homosexual, metrosexual, bisexual—I don't care. Here I am, I am who I am, that's it." While he has never labeled his sexuality, he was seen as a queer icon, especially in Latin America.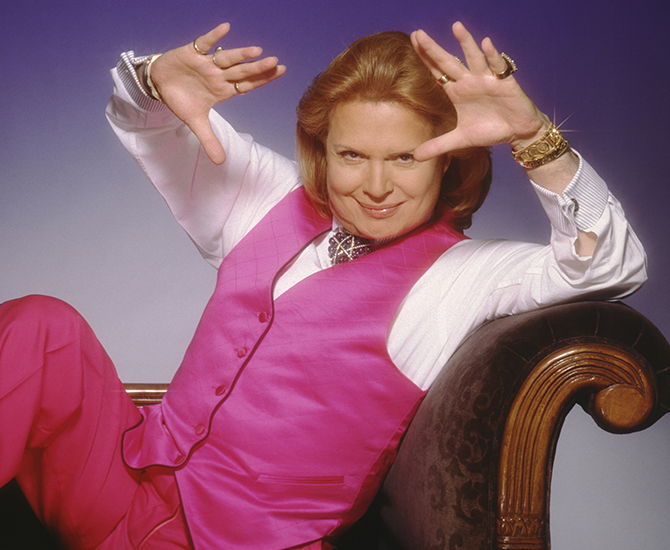 On the topic of Walter Mercado's queer icon status, Kareem Tabsch, co-director of Mucho Mucho Amor, said: "I recognised that sense of otherness in him that I saw in me. I was a much less fabulous version, but I could tell he was different in a way that I was different. And if there was that possibility that he was so loved in the Latino community being so different, that as a young queer person, maybe I too could be loved."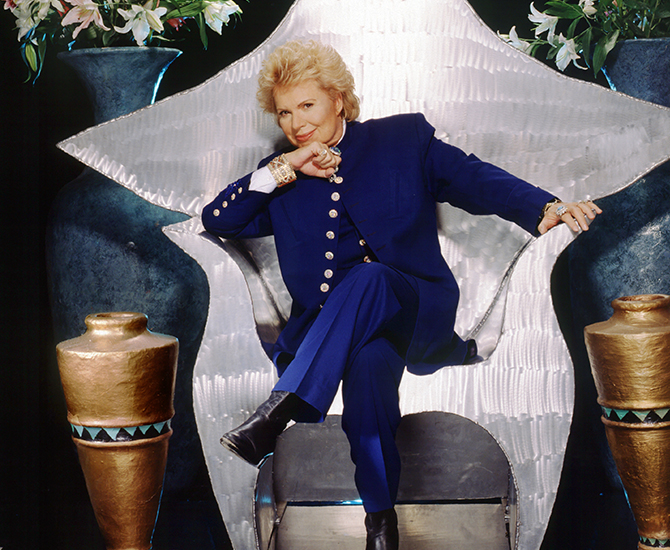 "Growing up as a queer boy and watching Walter Mercado gave me hope," Karlo Karlo (a makeup artist and activist) said about Walter Mercado's influence on the LGBTQ+ community. Fun fact: Walter Mercado picked Timothée Chalamet when he was asked who he wanted to play him in a biopic.
The Mucho Mucho Amor documentary
So, what was shown in the new Netflix show? Directed by both Kareem Tabsch and Cristina Costantini; and produced by Alex Fumero, Mucho Mucho Amor is an intimate look at the life of the extraordinary television astrologer. Walter Mercado only agreed to be part of the documentary after he read their astrological signs.
There were many memorable moments from Mucho Mucho Amor. One of them featured Lin-Manuel Miranda. The footage showed the Hamilton creator teary-eyed during a meeting with Walter Mercado in Puerto Rico. To many around the world, this programme is an introduction to the star; it's genuine, enigmatic, positive, and vulnerable. Actor Eugenio Derbez and El Gordo y la Flaca host Raúl De Molina also made appearances.
The documentary combined recent footage and archival clips—with the message of unity and positive at the core of it all. This isn't a show about believing in astrology but rather one that encourages society to make the most of each day.
Although Walter Mercado has passed, his extravagant and fabulous spirit lives on for newer generations through Mucho Mucho Amor. Viewers will not forget his grand ensembles and his unrivaled reputation—not just in the Latin realm, but in the entire world. You'll have to watch the whole documentary for the full Mercado experience.
The 96-minute show on Netflix is heartfelt and emotional yet dazzling and full of life. As mentioned, Walter Mercado is an enigma and you'll be able to tell from the documentary. Described as equal parts Oprah, Liberace, and Mr. Rogers, Walter Mercado's legacy and name will forever be cemented in pop culture. After all, he is an international phenomenon. One important and poignant quote from Mucho Mucho Amor perfectly concludes the show and his personality: "You have to be nice to people, you have to give the best of yourself every moment of your life, and you have to believe in yourself."
Read more about the film here. For more shows to watch on Netflix, click here.
| | |
| --- | --- |
| SHARE THE STORY | |
| Explore More | |