Film, TV + Theatre
Exclusive: Rose Byrne and Rory Scovel on their dysfunctional relationship in season two of Apple TV+'s 'Physical'
Dancing queen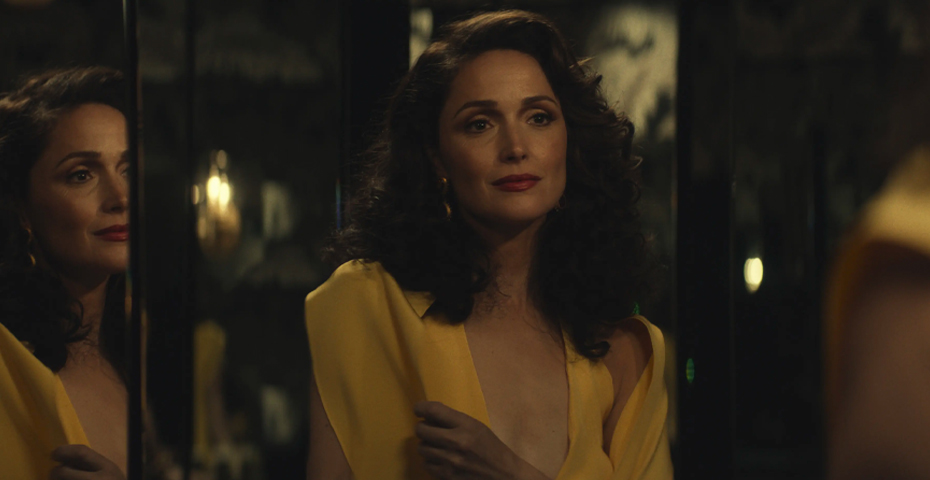 Set in the golden disco era of the '80s, Physical tells the story of Sheila Rubin (played by Rose Byrne), a housewife turned local aerobics figure as she journeys to self-discovery through a difficult marriage, eating disorder—a mental and physical illness that wasn't discussed in public in that period—and an aggressive inner voice that constantly belittles her every effort to recover. Drawing from her personal experience for the show, creator, showrunner and executive producer Annie Weisman shares, "'[Season two] is really about her finding her voice. She has kept silent about her real feelings for a long time and she's starting to speak up and that inner voice is starting to come out as she rises in stature. This season tracks her rising success, but also her continuing personal struggles until she hits rock bottom and gets to a place of recovery."
Ahead, we talk to the stars of the show, Rose Byrne and Rory Scovel (who plays Byrne's husband, Danny Rubin) on their evolving roles and flawed relationship this season.
On preparing for their roles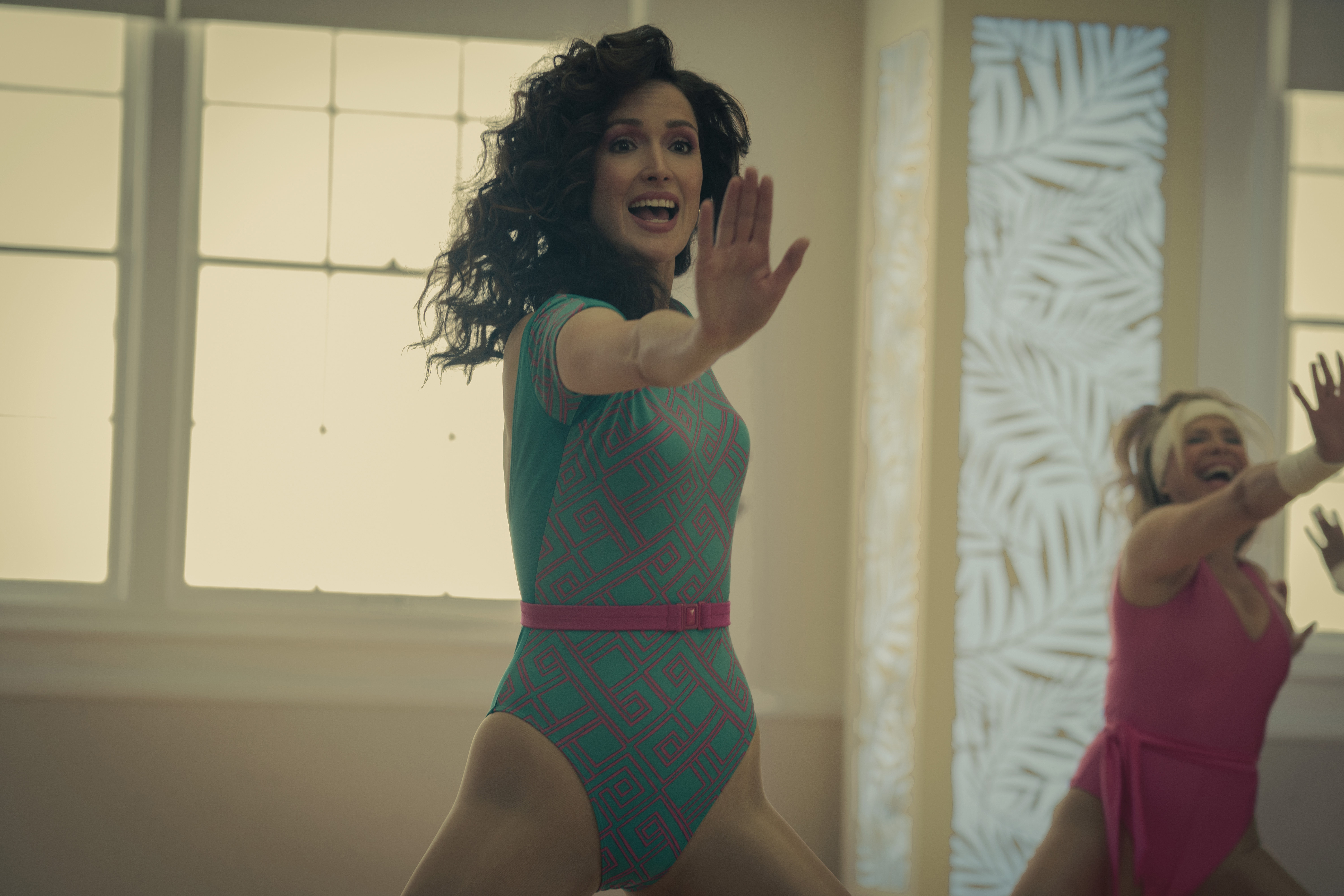 Faced with new drama, rising emotional stakes and more choreography as an aerobics instructor, filming this season was indeed intense for Byne. She says, "This season is interesting because it opens up the world for a lot of other characters and we explore stuff outside of just sheer inner demons. In terms of preparation, what's great is working with Jen Hamilton, our choreographer. I started to train with her and that, to me, is telling of what is required to become the kind of athlete that an aerobics teacher is because it's such high-intensity cardio. So I really leaned on her as well as Annie, our showrunner. It's a deeply personal story for her so she's always a touchstone for me in terms of setting the tone."
Meanwhile, Scovel, a stand-up comedian by profession, finds the perfect balance between dark humour and the drama that is required of his character. "I think early on, I really liked the challenge of trying to play this unlikable guy and see if I can deliver the comedy and the drama just the right way to earn some likeability from the audience. However, in this particular season, it leans less away from that comedic rhythm that I'm so used to as a stand up comic, and more into this honest approach and dramatic space that this character is in: of trying to figure out how to be a better dad and a better husband. But I do enjoy it. I like that this show rides that line of the comedy that I love playing, but in the very next moment, you might have to be in a bit darker of a situation with something that's got a little more weight to it," he shares.
On their character growth
This season, we see Sheila working on herself, finding her voice and going after her dreams, a stark contrast to season one. Byrne shares, "I feel we very much set up the show at the beginning with Sheila reaching some sort of status of becoming a successful aerobics personality and she's not there yet. But I love the journey of that and her going from gig to gig, carrying around her cardboard cut-out and realising that it's kind of a slog, and how she sort of pivots during the season to figure out how she can achieve what she wants faster."
After losing both his job and election last season, Danny is determined to support and win back Sheila despite having treated her very poorly. Of his character, Scovel says, "Danny is finding himself after realising that his career is not what he wished it would be. He's now going to be a guy who steps up at the house and does a lot of personal work. I loved it. I got excited by it because I didn't want to necessarily do what we had already done in season one. I didn't want to just repeat myself and be a guy that's always preaching his politics. Annie and the writers do an amazing job of making sure we see the trajectory of these characters. Luckily for me, I got to be in a position where Danny's more vulnerable, growing and starting to come to terms with the reality of his relationship with his wife."
On their dysfunctional relationship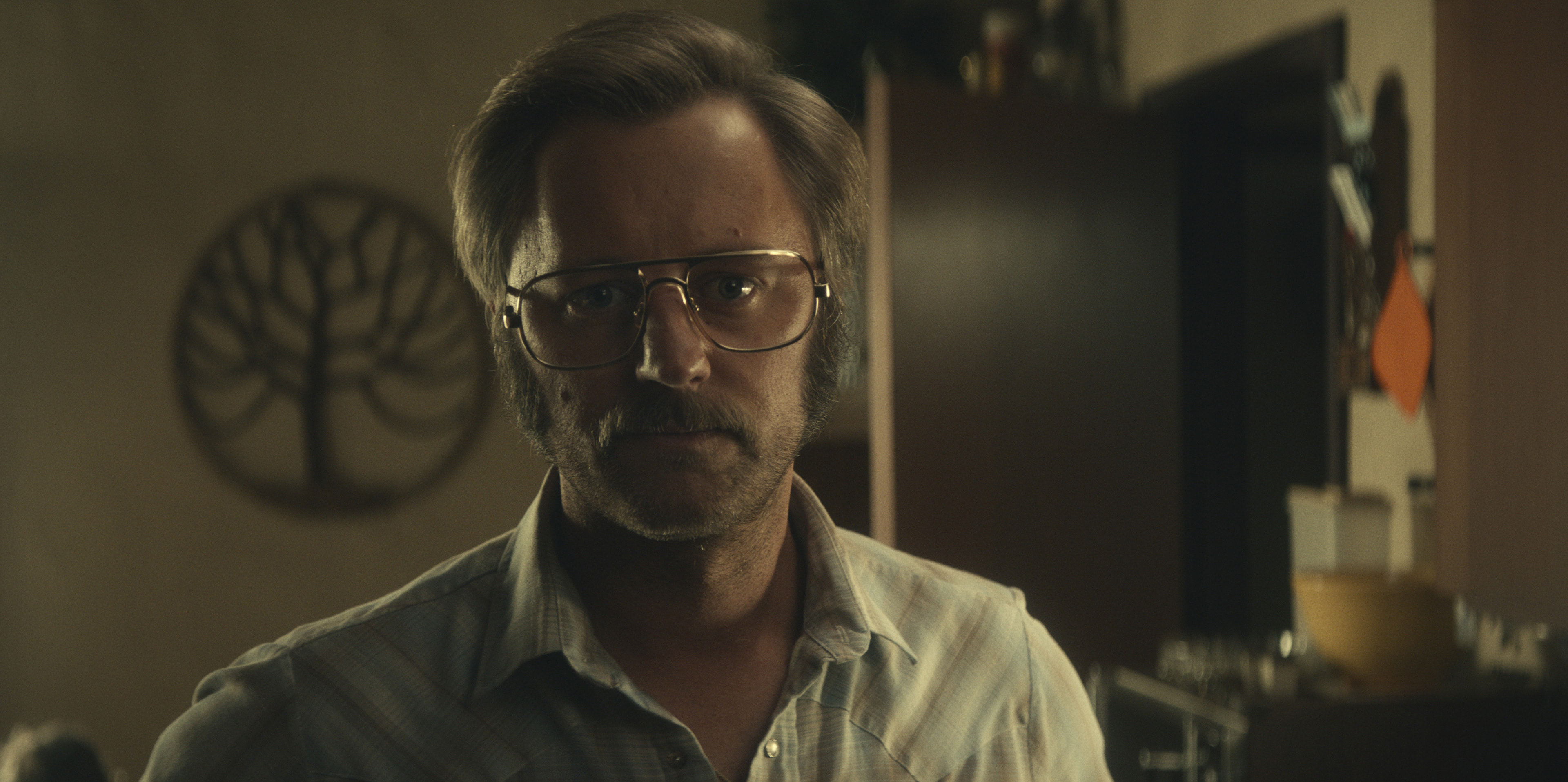 Scovel notes that one challenging aspect of filming the scenes was where the relationship between Danny and Rose goes this year. "The friction between them kind of changes who they are and what they mean to each other and I think that was a little jarring for me to know that we've gone almost a full two seasons with these people who aren't in a great relationship. But they're in an honest one and that has a certain level of intimacy. It's very interesting to step onto set and into a scene where now these two people are sort of becoming strangers to each other. It sort of affected me emotionally at the time," he shares.
Of that same experience, Byrne reveals, "I tend to just leave it at work, particularly that first season. Being on that set for so long in this kind of repressive marriage was a strange experience, I think it was due to COVID too because we were already in those isolated modes in our lives." This season, in Sheila's eyes, she can see how Danny is trying to change but he's really not good at it, has so many blind spots, and is not very self-aware. "But he's trying to and it's so valiant and towards the end of the season, you see them really connecting," Byrne reveals.'
'Physical' premieres today, June 3rd, exclusively on Apple TV+.
For more shows to watch, click here.