Music
New Music Friday: Angel Olsen's 'Aisles' EP reimagines the best of '80s pop with marked intensity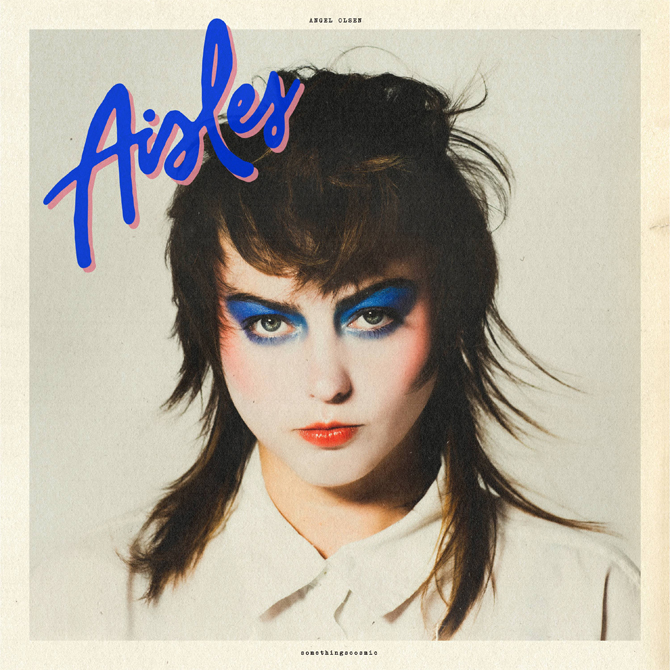 The brand-new EP from indie songstress Angel Olsen is a lesson in subversion. The tracklist contains covers of all the iconic '80s hits you're definitely familiar with, from 'Gloria' to 'Forever Young'. Don't be fooled, though—Aisles is more than just a cheeky karaoke session spun for profit. As is typical of Olsen, each track has been completely reimagined. There are five tracks in total, each as surprising as the last.
What do you think of when you hear 'Safety Dance'? For us, it's a fun but ultimately superficial track about getting kicked out of a club for pogo dancing (yes, that's the actual origin story according to Men Without Hats frontman Ivan Doroschuk). For Olsen? It's a sexy, sultry track that would probably feel at home on an episode of Twin Peaks.
As for 'Gloria', it has been totally transformed from a disco staple to a slow, synth-heavy track that places her rich alto front-and-centre. As Olsen croons, the listener is left with no choice but to listen to the lyrics—and most will probably be surprised to find out how confronting they really are. The EP is an excellent homage to the beloved tracks of our childhoods; a modern reimagining that really does them justice.
In an Instagram post, Olsen explains her reasons for the artistic overhaul: "I had an idea to record some covers and bring some of the band into the mix, or add other players. I wanted to record '80s songs that I'd overheard walking the aisles at the grocery store, and I needed to laugh and have fun and be a little less serious about the recording process in general. I thought about completely changing some of the songs and turning them inside out."
"Most of these covers were tracked in the winter of last year. I'd come over to find Adam had set up five or so synthesizers, and we'd get lost on a part for a while messing with some obscure pedal I knew nothing about. We'd spend a good amount of time going through sounds before finding one or two, sometimes we'd get real weird and decide to just go with it," she continues. "I know it's not really in my history to do something unintentional or just for the hell of it but my connection to these songs is pretty straightforward, I just wanted to have a little fun and be a little more spontaneous, and I think I needed to remember that I could!"
Tracklist:
1. Gloria (Laura Branigan)2. Eyes Without A Face (Billy Idol)3. Safety Dance (Men Without Hats)4. If You Leave (OMD)5. Forever Young (Alphaville)
The EP is streaming now, and if you purchase a digital copy via Bandcamp today (August 20th 2021), 100 per cent of the profits from your sale will go towards the International Refugee Assistance Project.
The IRAP is working with displaced Afghan people, offering direct legal services to those trying to flee the country, advocating for the US Government to expand evacuation efforts and pathways to safety, and much more.
Find more music stories like this here.
| | |
| --- | --- |
| SHARE THE STORY | |
| Explore More | |