Film, TV + Theatre
The best shows to watch this month: 'Raised by Wolves', 'Enola Holmes', 'Tehran', and more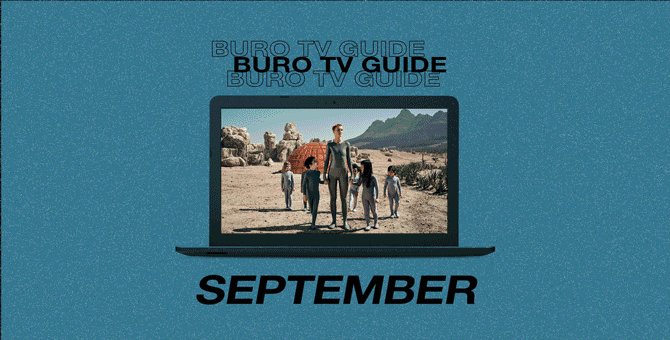 Wondering what you should binge-watch next? These are some of the hottest TV shows and films you'll find popping up on your favourite streaming platforms this month:
Raised by Wolves
When: 3 September on HBO GO
Raised by Wolves is a new series by executive producer Ridley Scott, where religion and science are pinned together as a struggle of beliefs. The premise: Earth being destroyed due to a war of different religions. Two androids are thus sent to a mysterious virgin planet and tasked with raising human children as atheists, in hopes that this will save mankind. But the two androids soon realise that this is no easy task and now risk having their children taken away by those who believe their mission is a sin.
The Garden of Evening Mists
When: 13 September on HBO GO and HBO (Astro Ch 411 HD)
Set in the 1950s, Teoh Yun Ling is a woman looking to find peace in post-WWII British Malaya but instead finds love and a common interest with a Japanese man. He shares a dramatic re-telling of the war with her while teaching her to grow a beautiful Japanese garden.
Dr Jason Leong: Hashtag Blessed
When: 16 September on Netflix
A new stand-up special featuring Dr Jason Leong will have you rolling on the floor, holding your stomach in fits of laughter! Watch the doctor-turned-comedian drop the hilarious truth about the miracle of childbirth and how he has repurposed his medical stethoscope for something other than listening to patients' heartbeats.
Long Way Up
When: 18 September on Apple TV+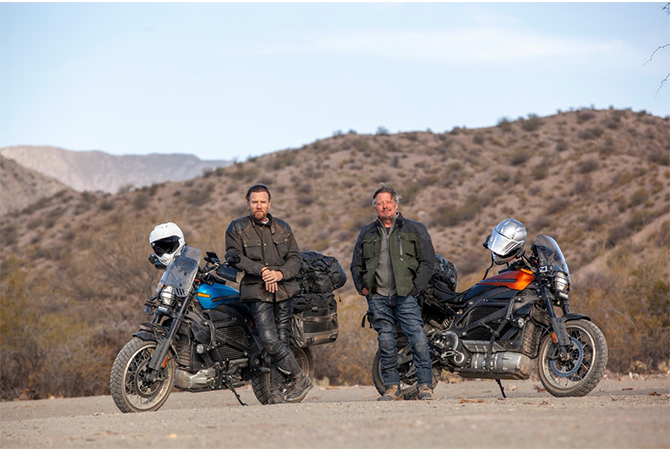 Long Way Up reunites best friends Ewan McGregor and Charley Boorman on a motorbike adventure around the world. Covering a distance of 13,000 miles in 100 days, over 16 borders and 13 countries, the duo begins their journey from Ushuaia at the tip of South America all while on the backs of their prototype electric Harley-Davidsons.
Enola Holmes
When: 23 September on Netflix
Set in 1884's England, the younger sister of the famous Sherlock Holmes wakes up on her 16th birthday to find her mother missing and an odd assortment of presents. Now under the care of older brothers Sherlock and Mycroft—who are both set on sending her to a finishing school for "proper young women"—Enola Holmes defies them and escapes on a search for her mother through London. She soon finds herself entangled in a mystery surrounding a young runaway lord and begins to uncover a conspiracy that could change the course of history. The new mystery-adventure is based on the beloved book series by Nancy Springer where Enola fights to outwit her brother(s) every step of the way.
Tehran
When: 25 September on Apple TV+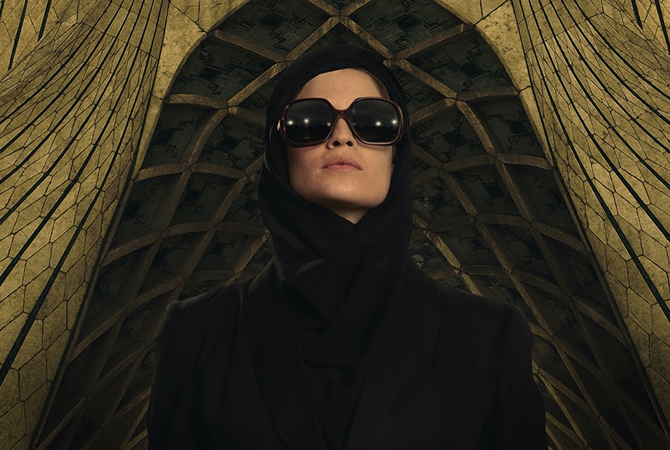 If the life of a spy intrigues you, this could be the series you'll want to binge on. The new espionage thriller by Moshe Zonder tells the story of an undercover Mossad agent who embarks on a dangerous mission in her hometown of Tehran. As a computer hacker, she often goes on missions that put her, and everyone around her, in danger.
The School Nurse Files
When: 25 September on Netflix
This upcoming fantasy-comedy K-drama follows the story of Ahn Eun-young, a nurse with a supernatural gift where she can see monsters in the form of jelly figures—the product of people's greed. Armed with her rainbow sword and BB gun, she fights to protect the school and while it seemed like a lonely quest, it all changes when she meets fellow teacher, Hong In-pyo. Just by holding his hand, her power recharges to an unbelievable strength!
| | |
| --- | --- |
| SHARE THE STORY | |
| Explore More | |