Caroline Wozniacki was treated to a Singaporean adventure when she was there to promote the upcoming BNP Paribas WTA Finals Singapore presented by SC Global. The tennis star who played in the inaugural WTA Finals Singapore last year, spent two days in the Lion City, learning more about the heritage, cuisine, and leisure activities the country has to offer.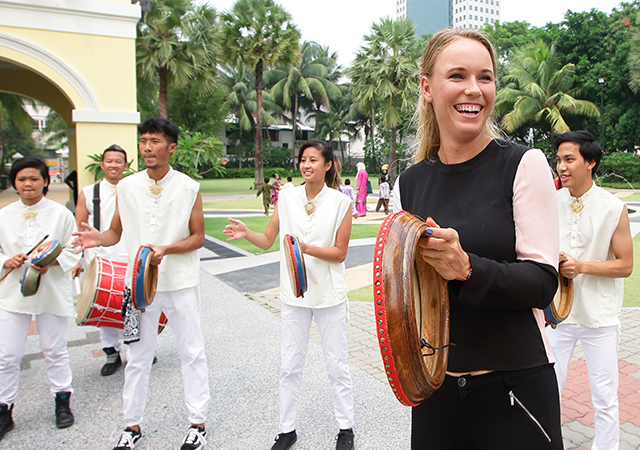 Do you think climate makes a difference in terms of where you learned tennis growing up and what you can achieve?
I think it does, in terms of your durability on court, because if you grew up in a climate where it's really hot, obviously it's going to be harder to practice, but at the same time you learn how to cope in the heat and we get to play in extreme heat sometimes so its all about trying to work out when the weather is the best for you to try and improve. I think too hot a weather is not good, but if it's too cold and raining, it's not great either. But I grew up in Denmark and I was still able to do okay.
How easy is it for you to adjust in different climates?
It's not easy. There isn't a lot of time so if it's too hot out there, I just try to imagine that I'm somewhere cold and usually that helps a little bit. Otherwise, you look across the net and you see your opponent struggling as well and then you'll feel better.
Can you take us a through your preparations before a game?
Well, I work everyday towards my goal to become a better player or the best player in the world — that what we all work for. So, I'm on court for about three hours everyday and then I'm in the gym for about two to three hours everyday. It's tough but it's fun and I love it. It's my passion and mentally I think all I do is go out there and believe in myself and have fun with what I do.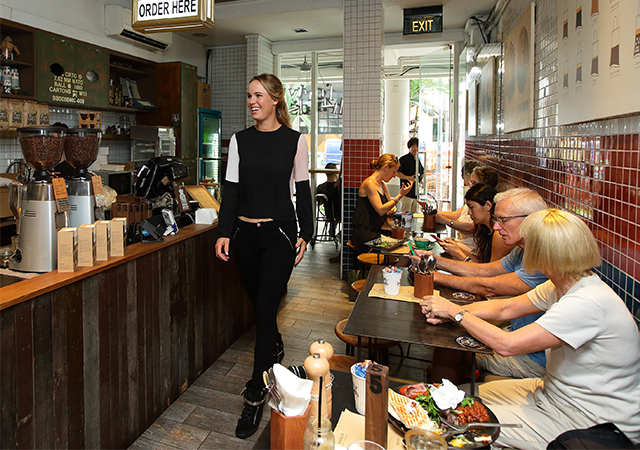 What's your most memorable moment in tennis?
I've had so many memorable moment. My dream, growing up, was to be number one in the world and when I reached that for the first time in Beijing in 2010, that was a very memorable moment for me and something that I will always remember.
When something happens on court that upsets you and you're flustered, is there one specific image that comes to your mind that you always think of to stay calm?
No, I think you just have to teach yourself not to let things affect you too much. You can have a bad point or a bad game, but at the end of the day it doesn't mean the match. The match is not over until the last point is played. That's the only thing that I can think of — the next point.
Your career has brought you all around the world. Can you describe your favourite travel location to us?
Every location has something special, I think. Every part of the world has something unique and I think that that's one of the best parts of my job — that I get to see all these different places in the world and meet so many people and new cultures. I think everywhere has something unique to offer.
This is your third time in Singapore. What is your favourite thing about Singapore?
The people and the food.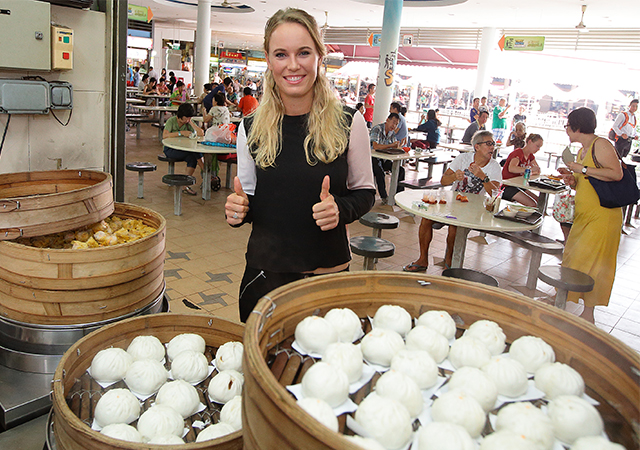 Where do you think is the best place to unwind in Singapore?
We went to Sentosa Island, which was amazing, and I think that that's one of the best places I've been. And the Marina Bay Sands is an amazing hotel, they have everything. So, that would be the two places I'd recommend.
What is your most unforgettable moment in Singapore so far?
Apart from the tennis, I think that zip lining in Sentosa was so much fun and we had a great time.
If not tennis, what would be doing as a career?
I've always wanted to do acting. So, acting would be one thing that I would love to do. Another thing, which is the complete opposite, I would like to study business. International business has always been something that I want to do and study. I think that after I'm done playing tennis, that's one thing that I'm going to go back and study.
The WTA Finals will take place at the Singapore Indoor Stadium from 23 Oct to 1 Nov. Tickets can be purchased here.
| | |
| --- | --- |
| SHARE THE STORY | |
| Explore More | |