Lifestyle
24 Minutes with Malaysian gymnast Farah Ann on the Commonwealth Games 2018
A beaming talent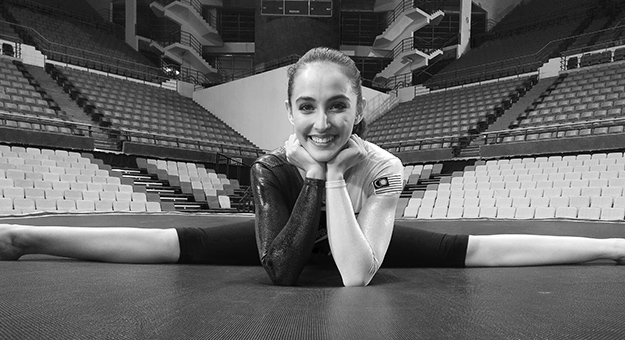 It's been eight years since national artistic gymnast Farah Ann Abdul Hadi made her first Commonwealth Games debut back in 2010 in New Delhi. But the 24-year-old became acquainted with the sport since she was three. Now, at her third Games, her first aim is to qualify for the finals since the last time in Glasgow, she made an incredible finish to place 11th in the individual all-around event. We had a quick chat with Farah Ann to find out more about her training routine, the biggest challenges of the sport as well as her most serious injury and more.
A day in Farah Ann's shoes
"I have my breakfast before heading off to my first training session at the gym. Then, it's either a session with the physiotherapist or back to the dorms for a quick shower. After lunch, I take a short nap followed by my second session of the day at the gymnastics gym. I usually finish around 6.30pm or 7pm, and then I'll go for a recovery session and take an ice bath."
Her training diet
"A well-balanced meal, of course, and lots of water. When I have competitions, I'd stay away from oily and spicy food. I do, however, treat myself to the occasional ice cream or a small slice of cake."
Major injuries she's had so far
"I've had quite a few! The biggest one was from a couple of years ago. I had this pain on my backbone but I still competed with it for a few months. After SUKMA, which was my last major competition of that year, I decided to get it checked and that was when the doctor told me it was fractured. I had to take a break for six months to undergo physiotherapy, rehab and light gym training"
Why she loves artistic gymnastics
"For me, it's a sport that combines a lot of things: Strength, artistry, coordination and creativity. It has allowed me to overcome many boundaries that I thought was impossible. It has also taught me dedication, honour and how to work as a team."
Her biggest challenge with the sport
"I have a tendency to not believe in myself and this has caused me to doubt my abilities to perform certain skills, thus holding me back from a lot of things. It's a lot about mental preparation but my coaches and teammates, and their belief in me, have helped me through training sessions. That's how I came to realise how important it is to have them, and how believing in oneself is the key to achieving any goal."
Biggest misconception about gymnastics
"That it is an easy sport and all we do is just twirl around."
On gender equality and female empowerment in the sports industry
"It's important regardless of the industry but especially so in the sports scene because it's supposed to be male-dominated. Sexism usually comes in a verbal form to me. People have said things like, 'You run like a girl,' or 'You're strong for a girl'. If anyone tells you that, counter them with words too. 'Yes, I am strong. And yes, I'm a great runner'. Be confident in yourself and don't let others judge or deter you at any point in your life. We should be respectful to one another without looking at gender."
Her routine for the Commonwealth Games 2018
"It will be the same as the recent SEA Games as my coaches and I feel this is the best course of action. I only have one new skill on the beam, which I have already competed with at the Melbourne World Cup back in February. My target is to perform a good, clean routine."
On what's changed since this is her third time competing at the Commonwealth Games
"My experience, that's for sure. I now know what type of training will benefit me most, and how to deal with the varying training and competition schedules."
Her pre-competition rituals
"Listen to music. I created a playlist of my favourite songs. Also, I give myself pep talks to motivate myself."
Farah Ann will be competing for her events at the Commonwealth Games 2018 from 6th till 9th April. Follow Farah Ann on Instagram for her day-to-day updates.
| | |
| --- | --- |
| SHARE THE STORY | |
| Explore More | |