Lifestyle
Dian Lee talks about Healthy Ever After and soup cleansing
A different kind of happy ending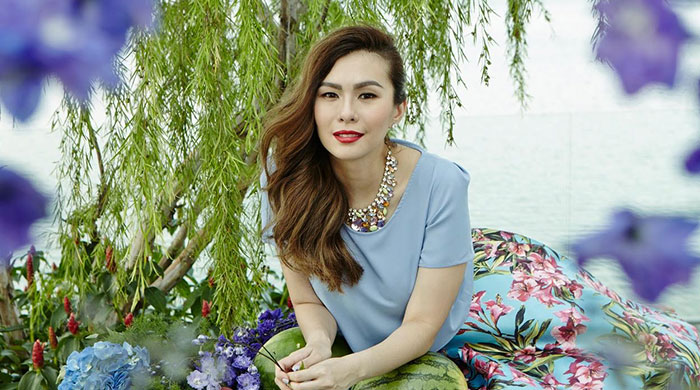 An exceptional figure of inspiration for women everywhere, Datin Dian Lee has an amazing and extensive portfolio of achievements while juggling motherhood and living an enviable lifestyle—a healthy one—at the same time. She's the founder and Managing Director of the Clearwater Group, have launched three trendy restaurants—Way Modern Chinois, Ploy and Babe—and started an online healthy food delivery service called Healthy Ever After.
It would be a competitive market for the latter except it offers something different: soup cleanses. But the novelty of the new health trend from overseas wasn't the main drive for Dian to start it; rather, the mother of three has always been an avid health advocate. She reveals more about Healthy Ever After and its soup cleanses as well as the secret to her fab body and how she juggles both career and family.
How did the idea of Healthy Ever After come about?
Healthy Ever After started from my passion of eating clean and healthy. After speaking to various nutritionists and doing my own research, I realised that in order to keep our body healthy, we need whole, fresh and unprocessed foods. As a result, everything we create in our kitchen is from unprocessed whole foods.
Why the name Healthy Ever After?
Everyone wants a happily ever after and we believe eating healthy is key to a life happily ever after.
Tell us more about 'souping' and how you discovered it?
I have always enjoyed making soup at home and my kids have always had different kinds of soup every day. It's a great way for our body to absorb nutrients from the ingredients we place in the soups and also keep our body hydrated.
Anyone that knows me also knows that I love eating, more so when I travel. I have a tendency to overload my body. So whenever I feel my body needs a break, I go on a raw or soup diet to help my body find its balance. I first discovered a proper 'SOUP CLEANSE' when I was in New York last year. I loved it so much, I immediately started working with my chefs to create a menu of soups rich in nutrients, good carbohydrates and proteins—everything our bodies need to find their balance.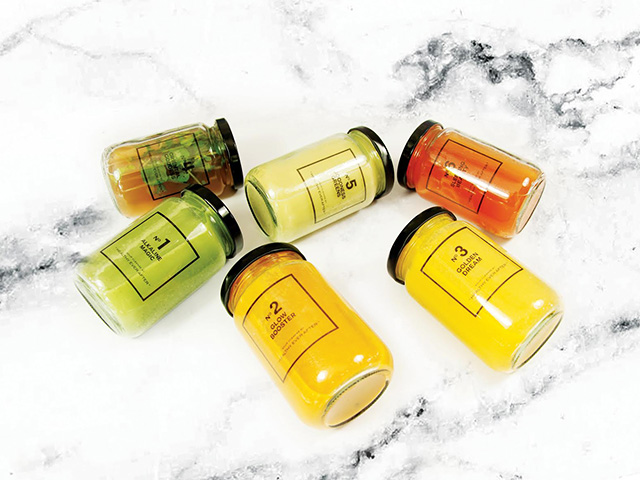 How did you choose the final six flavours and why these flavours in particular?
Our soups are based on our cardinal kitchen rules, which is being free of animal meat, refined sugar, dairy, gluten, artificial flavouring, colouring and preservatives. We use more than 50 different rainbow coloured whole and fresh vegetables and herbs to make these soups.
Which is your favourite flavour?
My favourite is "Sleeping Beauty" which is the last soup for the day. It's our version of a minestrone and contains foods that are rich in magnesium and protein to help our bodies recover and yet still keep our tummies feeling full. One other bonus is that it tastes really yummy too!
What are your plans for Healthy Ever After for the year ahead?
Our biggest goal is to encourage people to eat healthy and eat right. We want people to know healthy food can taste delicious too. We will keep creating amazing and healthy treats to grow our brand.
What does a typical day at work entail?
My days always start either on the yoga mat or at the gym, then I head to the office and pick my kids from school after lunch. I find that with technologies these days, you can work from anywhere so I try to spend as much time with my kids as possible.
How do you juggle family and career?
I have a great team at work which allows me to prioritise my family. My husband Jared is an amazing father and husband who supports me as a mum and at my work.
What do you do to destress?
I practice yoga and meditation and if that fails to do the job, I'll watch episodes of Sex in the City; Carrie Bradshaw will always bring out the sunny side of me.
What's your advice for budding female entrepreneurs in Malaysia?
Support one another. We women need to help each other to succeed. We are born in an era where we have equal rights to men and we can do everything a man can do or even more. Also, I would advise women to always look at the 'Bigger' picture, we can often let our emotions get in the way.
At what age did you start being health conscious? What led to it?
I attended Anthony Robbin's Date with Destiny when I was 22, just before I left college. I used to smoke occasionally and wasn't sure what I wanted to do after graduation. After that course, I decided to take control of my life and my health; I quit smoking cold turkey and started my own property development company. DWD was a seminar to help you map out your life, and it really emphasised on keeping healthy because without one's health, nothing is possible.
What's your secret to maintaining a fab body?
Eating the right food is more important that exercising. I believe you must love and respect your body, rest when your body needs to, eat well when you are hungry and break a sweat every day to keep our energies flowing. Sleep is a big thing for me and I need at least eight hours every night as I believe without a good night's sleep, our body and mind will not be at their best.
What foods would you suggest for a healthy breakfast?
Healthy Ever After's Amazing Parfait! It's made with fresh homemade almond milk and chia seeds topped with fresh superfoods like blueberries and homemade granola.
Any tips to beat food coma?
Don't overeat! Food coma happens when our system works overly hard to digest all the food we eat or overeat. Eat the right amount and eat whole, fresh unprocessed food.
You travel a lot—what's a recent favourite holiday destination?
I love activity-based holidays—skiing and scuba diving holidays are my favourites. I managed to go skiing twice last winter season which was really awesome, I am really looking forward to this coming winter to go skiing again. I also love Japan because of its proximity and their food.
Related stories:
Jesrina on PurelyB, healthy living and her shift to the startup scene
#BossGirl: Interview with Entrepreneur Chryseis Tan
| | |
| --- | --- |
| SHARE THE STORY | |
| Explore More | |