A list of inspiring reads curated by creative director Joanne Chew of Fictionist Studio
The day-to-day grind of the past six months has left many of us drained and displaced from our usual sources of inspiration. Now, more than ever, the literary world can provide us with an escape into the tales of fantasy and the miraculous memoirs of our heroes—and, more importantly, a way to rediscover what inspires us and refresh our creativity.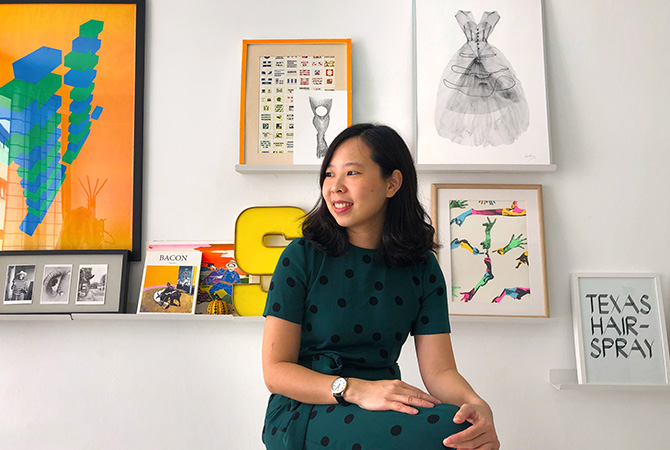 An avid reader and creative trailblazer in Kuala Lumpur's art and design scene, Joanne Chew is the founder and creative director of Fictionist Studio, a multi-disciplinary creative studio. We've asked Joanne to curate a list of her recent inspiring reads, in the hopes that they will do the same for you as we enter the second half of 2020.
A Little Life by Hanya Yanagihara
"Whilst this book is not the best one to read during a period of isolation, as it bears tragic undertones, it brought me solace in the form of escapism from the then and still, current reality. The prose was arrestingly beautiful. Set in New York City, a city in which I lived many years ago, some of the scenes described induced a sense of nostalgia and transported me to some of the sites and streets I used to frequent. A story about the intersecting lives of four men, as they journey from college life to adulthood, it is a remarkable portrait of love, friendship and the fragility of the human condition."
Educated by Tara Westover
"Growing up in rural Idaho, Tara Westover first set foot in a classroom when she was 17 years old. Denied a formal education by her survivalist Mormon parents, she spent her childhood in her father's junkyard scrapping metal and in her mother's kitchen, making herbal concoctions. She overcame all odds, including abuse from her brother to earn an undergraduate degree from Brigham Young University and subsequently a masters and PhD from Cambridge University. At one point, she was even a visiting fellow at Harvard University. Breathtakingly inspiring, this memoir is a testament that if you have a will, there is a way, albeit at the cost of being alienated from your family—the main emotional crux of this book and why it is so moving on so many levels."
The Book of Joy: Lasting Happiness in a Changing World by Dalai Lama, Desmond Tutu and Douglas Carlton Abrams
"A New York Times bestseller, The Book of Joy is literally a book of joy. It is a result of a weeklong meeting between two of the world's most renowned spiritual masters as they ruminate on compassion, joy, hope, enlightenment, grief, anger, fear—the whole spectrum of the human emotion. There is so much bleakness in the world at the moment and this book provided me with some pointers on how I can be in a more assured state of being."
Shoplifters Issue #9: Drawings
"Shoplifters is an annual publication featuring the work of creative practitioners by Actual Source, a collaborative design practice based in Utah. Its format, content and visual identity vary from issue to issue—often surprising and highly delectable in its visual offerings. Issue #9 is a 536-page compendium of drawings and illustrations from a roster of amazing artists and illustrators. As a creative director, my eye is often hungry for tantalising visuals and this book definitely whets my optical appetite."
Creatures of Near Kingdom by Zedeck Siew, illustrated by Sharon Chin
"This is one of the titles which I keep at my bedside table. Sometimes, before going to sleep, I crave a piece of fiction as a 'literary nightcap' and I sometimes find myself reading a short piece from this book. Zedeck Siew is an incredibly gifted Malaysian writer—his prose ever so evocatively sumptuous. Creature of Near Kingdom is a compilation of fantastical short stories about imagined Malaysian flora and fauna, accompanied by striking lino print and pattern illustrations by Sharon Chin."
Eye Magazine Issue #100
"Eye Magazine is a quarterly international review of graphic design and visual culture published in London. The landmark 100th issue is quite something, featuring interviews with 11 prominent designers, including some enlightening bits of how the pandemic has changed the way they work, think and create. Always a delightful and insightful read, this magazine is a staple to stay in the know of current design perspectives."