Lifestyle
#BuroBossGirl: Inside the mind of Dian Lee of Clearwater Group and Healthy Ever After
A force of nature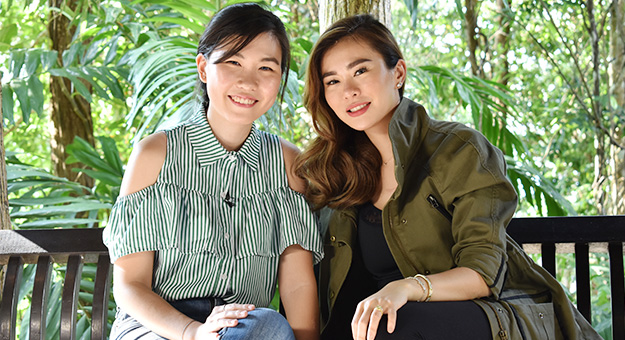 She's the founder and Managing Director of boutique real estate residential development company The Clearwater Group. She launched three trendy restaurants: Way Modern Chinois, Ploy and Babe. She started an online healthy food delivery service called Healthy Ever After. She co-founded Be Urban Wellness and teaches yoga there. She recently started blogging. She's a daughter, a sister, a wife and a mother of three.
She's Dian Lee, a woman of many talents and an ever-growing list of achievements, proving that there's no limit to what one can accomplish when you put your mind to it. A strong advocate of self-care and living consciously, we spoke to Dian during our recent #BuroBossGirl getaway to delve deeper into how she manages several businesses, her take on meditation and why self-care is so important.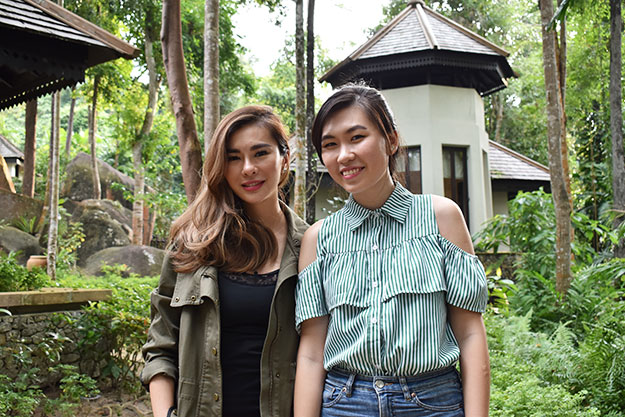 On juggling several roles in her life
"It's never easy to find the balance. I'm sure a lot of mothers out there can relate to this. But at the end of the day, you just have to learn to prioritise and know how to delegate, and when to delegate. Teamwork is really important. You can't do everything yourself. Whether it's at home or at the office, I'm very blessed to have such supportive people around me—my husband, our family, our helper at home who has been with us for 12 years, the help at the office including my CEO who has been with me since the start. But of course, I'm not allowing other people to raise our kids. Jared and I are very hands-on with them. We're there for them, we send them to school, put them to bed, go on family trips and so forth. You just have to pick what's important."
On her thoughts on parenting
"One of the things that I always tell people is to live your life and own your life. Let go of what people think of you because you can't live your life based on what people think of you or want you to do. It's something I tell my kids too. When some of my friends talk about how their child is very disobedient or whatsoever—it's actually a good thing! You don't want a kid to be so obedient that they don't have a mind of their own. You want them to be able to think for themselves and stand up when they have an opinion; but as a result, I have very stubborn and headstrong kids. (laughs)
On raising her daughter to be a strong woman
The most important thing is to live by example. We are their first teachers and they learn everything from us—the way we talk and how we interact with others. No matter how much you or a textbook tells them what they have to do, it's just words. At the end of the day, we have to embody what we want to teach our future generation. And it's the same with my sons. Their father has to do the same and show them what is right or wrong, and how to treat a woman. That's something Jared has always been very aware of too. What happens at home is really important."
On her "beauty secret"
"People always ask me, 'What's your beauty secret?' and my response is always, 'Sleep.' You have to get enough sleep and hydration. If I'm doing the school runs, I'm up as early as 6.30am so I try to end my nights early. My husband and I have this routine of putting the kids to sleep, which would be between 8.30pm to 9pm. Then, we will spend some quality time together either watching a show or just lying in bed with our Kindles."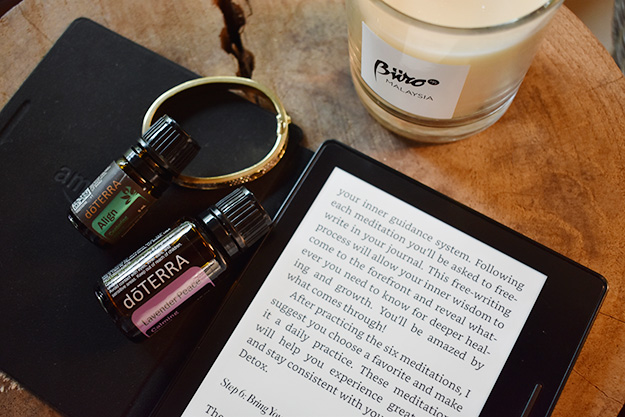 On her and her husband's rule at night
"We have this thing where we put away our phones from 45 minutes before we sleep because our brain needs some time off from being so stimulated. From personal experience, it really disrupted my sleep when I was constantly on my phone the whole day—right till the minute I'm in bed. It's the same when I wake up. I try not to look at my phone straight away. It's nice to have something I call 'a soft rise' into your day: Play some nice music, brush your teeth and do your skincare routine, get changed—all at your own pace."
On her advice for people wanting to start meditating
"First, you should check out my Mind Detox workshop (laughs) The thing is, a lot of people think they can't meditate because they can't quiet their mind but they don't even try. I always tell students, 'Don't let perfection kill the practice'. Don't have such high expectations because you probably won't be able to do it right away. You need practice. If you're going to run an Ironman, you have to train for it and it's the same with our brain. I believe everyone can and should meditate. It's not a religious practice. It just helps us to redirect our attention."
On how technology can help us with meditation
"There are so many ways to meditate these days. When I'm stuck in traffic, I just put on my headphones and turn on a guided meditation on an app with my phone. I also have this Muse headband which my kids really love playing with it and we have this little meditation competition. (laughs) You put it on and there's an app on your phone to measure your brain waves. If your mind is really active, you won't get points; but if your mind is really still, you get 'birds'. It was really fun. I'm actually using this headband in part two of my Mind Detox workshop so that people can have a real-time feedback."
On her favourite essentials oils
"As essential oils come from nature, they're super powerful when used correctly so I like to use them whenever the kids are sick—or when I'm sick—so it means I don't have to medicate. Some of the ones I love to use are On Guard (it's a very protective blend so I diffuse it whenever someone is sick in the house), eucalyptus (it really helps with our sinus and allergies), and Lavender Peace (it's a very calming blend which I diffuse one hour before we sleep)."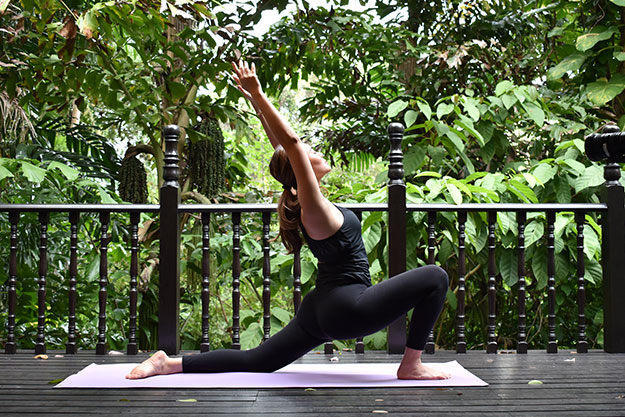 On where she shops for her yoga clothes
"I really wear everything—from brands like H&M to alo to lululemon—as long as they're cute, comfortable and functional. But there's this brand I love in Bali called We-Ar. They use organic cotton so their clothes are really nice and super soft."
On her online journal, The Alchemy of A Healthy Ever After
"I needed a platform to communicate my journey with yoga because it's more than just getting a good stretch and a good sweat. It's more of a journey of self-discovery that we have the ability to be the best version of ourselves and everything we need is actually within ourselves. I think our previous generation weren't talking so much about self-love and self-care; but only because people were trying to build something and put food on the table that time. But as humans evolve, our needs change too. For this generation, we need to raise human consciousness and be better. With this platform, I want to promote that inner dialogue. How do you really be kind to yourself?
"We are so critical of ourselves every day that we don't realise it takes us away from the experience of ourselves. So I named the website 'The Alchemy of a Healthy Ever After', which is the idea of creating a positive relationship with yourself. That is the baseline and from there, amazing things can happen. You become more mindful and thus allow yourself to uncover the potential of the highest you."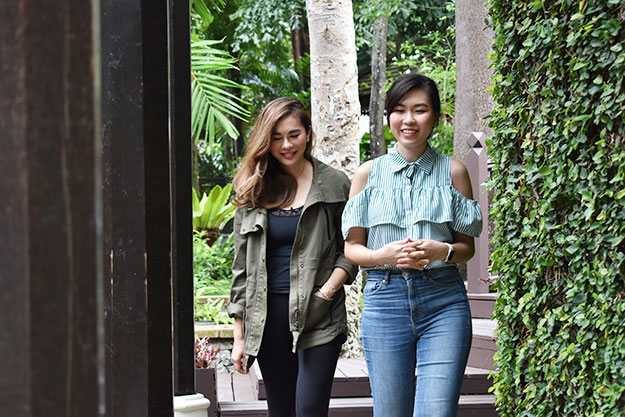 You can find Dian on Instagram or her website. Alternatively, to join her yoga class, head over to Be Urban Wellness' website.
Our 2018 instalment of #BuroBossGirl was shot on location at The Estates at Pangkor Laut Resort, with special thanks to Lexus Malaysia.
| | |
| --- | --- |
| SHARE THE STORY | |
| Explore More | |