Lifestyle
#BuroBossGirl: Talking interior design with Alyssa Mazlan, the founder and principal designer of Island & Republik
Modern traditionalist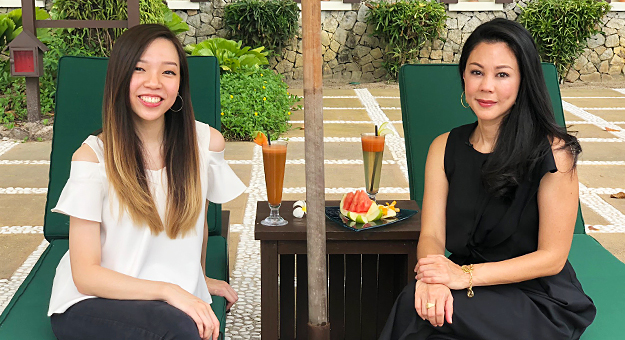 Established in 1999, Island & Republik has been around for a while now, and one thing's for sure: it has definitely established itself as one of the most distinctive interior design boutiques in KL. Behind the success, is founder Alyssa Mazlan, who is also the principal designer of the firm. A self-taught designer, she started her career with two brands—Turquoise Island which is more fashion-focused, and Republik, before merging both brands (and their names) and focused on building its interior, home and lifestyle portfolio. Aside from interior design services, the boutique also offers furniture customisation and carries a range of imported brands in-store.
With these many years of experience in the industry, her signature design style? "Neither pure modernist nor traditionalist", as she loves to incorporate eye-catching motifs, textures and hues into the mix. At out #BuroBossGirl getaway, we chatted with Alyssa to gain a better insight into Island & Republik, and her trend predictions for 2018.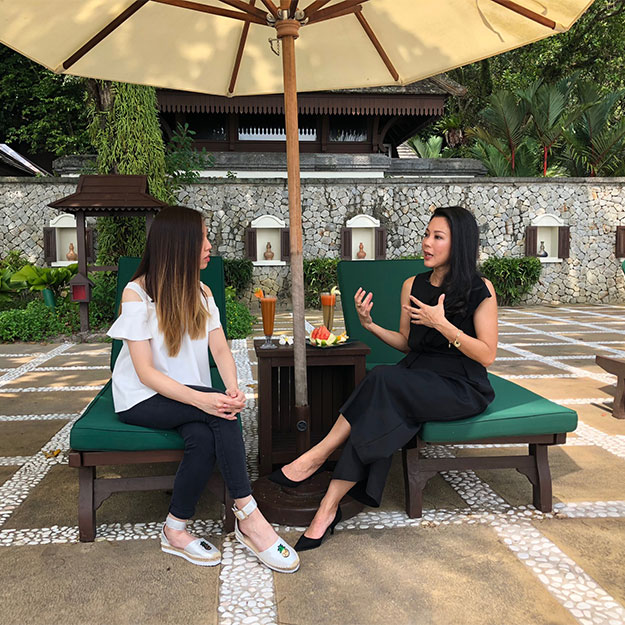 1. How long have you been in the interior designing world?
12 to 15 years.
2. Has anything changed in terms of your vision with Island & Republik from the time you started to where it's, what it's become now?
Definitely. I think for me, business is always about growing. I was afraid to move too fast. I like to do it slowly—from A to B to C. I'm not the kind of person who goes from A to like F suddenly. So, my vision is the same for the company and the brand. I hope we're on the right track, and I hope that we'll keep moving forward.
3. How do you juggle having to travel, being so hands-on with the business and also having time for your family?
I think every woman struggles with it. And sometimes I look at other successful businesswomen, and I really take my hat off to them because it's tough. You're always questioning yourself, thinking "Oh my God. Am I bad mum? And for not being around and all that?". But I think with my family, they understand what I do.
4. Is there a style that you usually subscribed to? Or Island and Republik kind of embodies?
Not so much the company, because all of our designers are a bit different. For me, I think I'm someone who's like a new traditionalist. I do take traditional lines but I give it a bit of a spice-up, and I put different elements in. I'm also a very colourful person—I tend to play with colour, and I'm not afraid of it.
5. How do you stay inspired in all, in the midst of all the busyness?
Yes, I have to admit the business side of the company sometimes holds me back. Because I can be more creative if someone took over the business side. But in a lot of businesses, you can't do that. You have to know what's happening, so I try to find the right balance. I'm actually a person who is easily inspired. I can get inspired by a girl who walks in front of my shop wearing something nice. Women inspire me the most.
6. Does this kind of environment inspire you too?
Yes, it's inspiring in that it's relaxing. So sometimes you just need a couple of days away and then you'll be refreshed. So refreshed and you're ready to go back.
7. What is one thing nobody really knows about Alyssa Mazlan?
When I go home, I feel relaxed when I put on my white pagoda T-shirt which I have a stack of in different sizes—they're the softest thing in the world. And the minute I'm in my T-shirt, my family knows I'm chilled.
8. Three trends to know for 2018, in terms of interior decorating?
There's going to be a lot of green in different shades. And they're going to be paired with unusual colours like yellow and nudes. Foliage is [also] coming up. And not to mention copper and brass furniture, even for lighting. The finish would be a lot of copper and brass again. Furniture shapes will be a lot sleeker, with smaller and sleeker lines.
Rapid-fire questions
Less is more or more is more?
Less is more.
Scandinavian or Bohemian?
Bohemian.
Classic or modern?
In between.
Experimental or timeless?
Timeless.
Pants or skirt?
Pants.
Jumpsuit or gown?
Jumpsuit.
Gold or silver?
Gold.
Copper or brass?
Brass, definitely.
Europe or Asia?
Asia.
You can find out more about Island & Republik on its Instagram or website. The boutique is located at Block A-06, Plaza Damas, Jalan Sri Hartamas 1, Sri Hartamas, 50480 Kuala Lumpur.