Culture
#BuroArtBeat: Wei-Ling talks about the artists today and a virtual reality tomorrow
The resident madam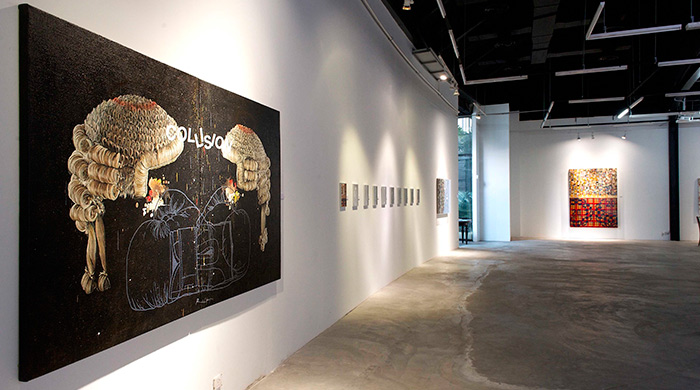 Since dabbling into the arts, Lim Wei-Ling has steadily helped build up the Malaysian art scene, nurturing artists and taking Malaysian art to the international level. Armed with her passion for the arts, she has carved a name as an art director of Wei-Ling Gallery in Brickfields and Wei-Ling Contemporary in The Gardens Mall, as well as a third space in Penang.
Over the years, Wei-Ling has worked with a core stable of artists who are dedicated to their artistic journey and vision. Her gallery represents some of the country's most prominent and important contemporary artists, where curated exhibitions are held each year. Wei-Ling sits down to talk to us about the annual 18@8 exhibition and the #BuroArtBeat showcase.
Hi Wei-Ling. Could you tell us a little bit more about the 18@8 exhibition and the significance of the theme 'Right Here, Right Now'?
Well, 18@8 is an exhibition that we opened our gallery with in 2005. We had 18 artists and the gallery is located at No.8 Jalan Scott, so that was why we named it 18@8. Over the years, the show has morphed and evolved, though not always with 18 artists. We usually hold this exhibition at the end of the year in December but for this edition, we've pushed 2016's show to 2017.
For this year, we initially worked with 12 artists but then one artist who is based in Australia had a lot of things going on, so we got 11 instead. These artists have been working with us for a number of years and they are quite developed in their approach. So for the theme, I wanted them to really reflect on where they're at today – in their career, their art practice and the way they see the world. It's the freedom for them to explore what's relevant to them at this point in time—so right here, right now. When you see the 18@8 exhibition, there's something meaningful in each piece.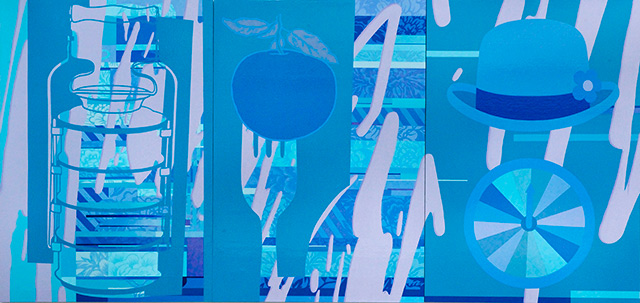 Tell us more about what the 11 artist have worked on for 18@8.
Some of the artists are talking about political issues, others touch on social commentary, the environment, the past and how that relates back to the present. Yes, some of the topics are heavy but it relates back to us. As human beings, we can't escape what's going on around us and everything is coming at us all the time. Similarly, with these artists, they are people living and working in the times we're in, so naturally they would be affected too. They feel for what's going on or they get a sense of its undertones. So I think 18@8 does talk a lot about the things that we're feeling and in many different ways.
How do you think 18@8 has evolved over the years?
If you ask me how it has changed, well, some artists have been with us from the beginning and some are no longer in it anymore but there are others who have come aboard since then. We are always on the lookout for new names to work with, just to keep things interesting.
The 18@8 has also evolved to be more of a charity collaborative project and people know us for that. While the artists do work for the 18@8 exhibition, they also create an object to be auctioned off for charity. I always believe that if you're doing an auction, 100 percent of the proceeds should go to charity and also that for the artists to do something more fun, a little bit more off the cuff and not from their usual series. In that sense, the work is a collectible as well, so it's been a fun yearly project for us. In the past, we've worked with Furla and Absolut Vodka, this year we're excited to be working with Buro 24/7 Malaysia.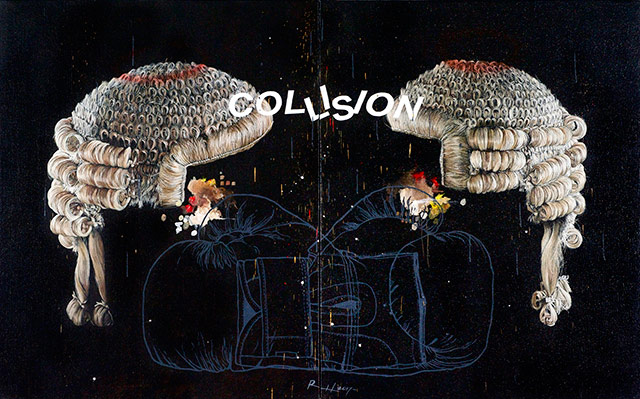 What are your thoughts on virtual reality? How will this affect the art scene?
The possibilities of VR are endless. The artists these days have so many tools at their disposal and they have so many opportunities to explore all areas. It's not just completely oil and canvas anymore. There are so many different areas that the artists can explore and they do thrive on that. They do enjoy different mediums, materials and concepts like with the Tilt Brush by Google.
A lot of our artists, who are painters, are excited about virtual reality. They get to copy it into their practice and into what they do. And I do think that digital art these days have a great presence, especially internationally. We're open to the idea of incorporating virtual reality into the gallery's programme. There are so many different artists doing interesting work out there. It's not limited by medium anymore. As long as the artist is doing something that touches you in some way, then this is what you would call as art, right?
Related stories:
#BuroArtBeat: Virtual reality art comes to Malaysia
#BuroArtBeat: Artists, Wong Chee Meng and Ruzzeki Harris on Tilt Brush by Google
#BuroArtBeat: 11 local artists create unique glass bubble artworks for charity
| | |
| --- | --- |
| SHARE THE STORY | |
| Explore More | |