The endless possibilities of an immersive art world is astounding—Buro 24/7 Malaysia gears up for an exclusive project with Corum and Google Malaysia
What do you get when you bring technology and creativity together? In what is to be the first ever virtual reality exhibition of its kind in the country, Buro 24/7 Malaysia is excited to be redefining art and putting it on a whole new level with the support of our partners Corum and Google Malaysia.
The unique project called the #BuroArtBeat, features the Tilt Brush by Google—a sophisticated tool and app that let you delve into the endless possibilities of an immersive art world where creative expression knows no limits. The #BuroArtBeat exhibition will take place later this month and it will be an event like no other. 
Working with Wei-Ling Gallery, we have commissioned two local artists, Wong Chee Meng and Ruzzeki Harris, to take on the one-of-a-kind artistic endeavour where they get to paint from a completely fresh perspective on a three-dimensional canvas and push the boundaries beyond the confines of common mediums used.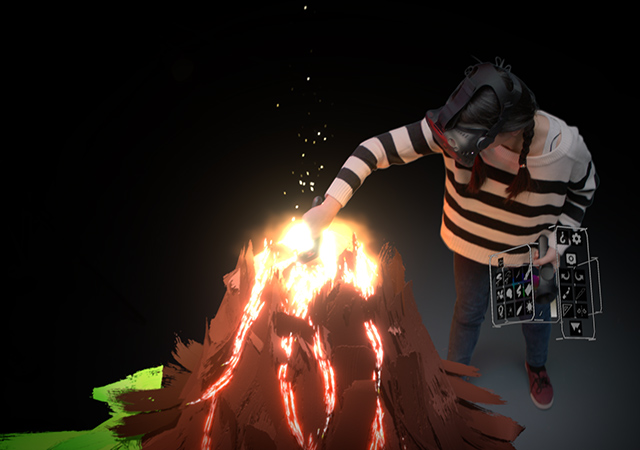 Using the Tilt Brush by Google, they will be able to fully immerse themselves in a 3D experience where they can step around, in and through their paintings while building layers to their artwork. Working in the virtual reality art space also means that they get to use otherwise impossible materials like fire, stars and snowflakes in their work. How cool is that?
Also as part of the #BuroArtBeat VR experience and to celebrate the talent we have in the industry, 11 local artists including Wong Chee Meng and Ruzzeki Harris have each been given a glass bubble to reinterpret, in a tribute to Corum's Bubble watch. Released in 2000, the Corum Bubble timepiece has a unique wrist presence with its dome-shaped sapphire crystal and youthful design appeal.
Over the years, many artists have collaborated with the luxury Swiss watch brand on the iconic Bubble collection, so what better way to honour this tradition than at the #BuroArtBeat. All 11 artists were given free reign to put their creative spin on the bubble-shaped glass based on the theme of 'Craft Your Dreams'. Again, there is no limit to the imagination! The works of these 11 artists will be showcased and auctioned off to raise funds for the SPCA soon.
As part of the charity drive, Buro 24/7 Malaysia will be donating RM1 for every shared post on Facebook. Show your support for the animals from now till 23 February 2017 by liking and sharing the post*. 
Stay tuned as we reveal more about the #BuroArtBeat event, the artists involved and what's coming up in the first ever virtual reality art exhibition in Malaysia later this month. Here's a sneak peek at what we're up to. 
*Terms & conditions:
Any shared post after 23 February 2017 will not be considered as a valid post. Buro 24/7 Malaysia will donate a maximum of RM25,000 only.