Is life really like a box of chocolates? Is it true that you never know what you're going to get? In response to Forrest Gump's momma, one thing's for sure—there will be chocolates. Yes, life can be full of surprises and we would be so fortunate if everything goes exactly as planned. Well, what is it about the infamous quote from the film Forrest Gump which starred Tom Hanks?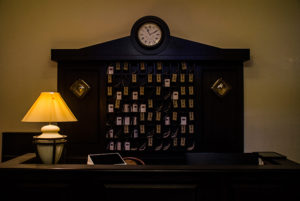 Hauntu Hotel reception
In conjunction with Halloween this year, Team Buro Malaysia decided to (voluntarily) walk into a haunted hotel. Yes, you read that perfectly right. Your eyes are fine and no other entity is messing with your sight. Not even Casper the Friendly Ghost. Let's be honest—by entering a site that's known to be scary, nothing but horror is to be expected. In a way, Hauntu at The Linc KL is like the box of chocolates in Forrest Gump. We knew we were going to be spooked out but we had to try it out.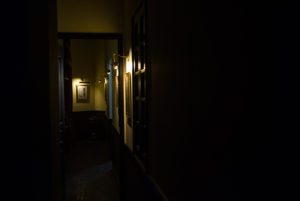 Hauntu hotel corridor
What's Hauntu, you asked? It is Malaysia's first immersive horror experience. Hauntu is a coming together of live theatre performance, role play, and storytelling featuring real actors, audience interaction, intricate mazes, and interconnected storylines. The combination of all those revolves around a colonial hotel filled with mystery and the paranormal. Imagine less of a Grand Budapest Hotel and more of Hotel Transylvannia.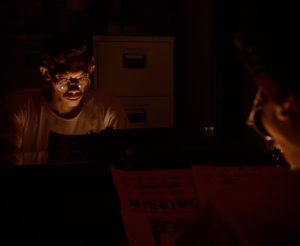 Hauntu Dan
Team Buro Malaysia had the opportunity to try out the second installment of Hauntu's three part haunted series. While the first episode brought visitors into the story of Harimau Gang in the 1980s, the second episode is set all the way back to Malaysia Independence Day in 1957. For obvious reasons, we cannot and will not disclose what happened throughout our time there. Words such as frightened and scared don't properly express how we felt in the Colle Eastern Hotel. We screamed, hid behind furnitures, ran, shoved each other and hoped for survival. While we wait for the launch the third episode in the future, we shall let the video above show you why you need to give Hauntu a go.
Hauntu
Address: 2-9, Level 2, The Linc KL, 360 Jalan Tun Razak
Opening Hours: 10am – 11pm
Contact: 011 1686 9199
| | |
| --- | --- |
| SHARE THE STORY | |
| Explore More | |