Phua Chu Kang is coming to town, Battle Bloom launches their debut album, Charles Ross will put up a 'One Man Star Wars Trilogy', and much more:
7 April, Phua Chu Kang and Friends Comedy Show - One Night Only! @ HGH Convention Centre, Kuala Lumpur
For one night only, catch Phua Chu Kang, the likable Singaporean contractor played by Gurmit Singh, and his trademark yellow boots as he takes over Kuala Lumpur with fellow comedians Fakkah Fuzz, Kael and The Gangster Squad, and ventriloquist Joseph Then. It'll be a fun night of music, games and of course, laughter. Best in Singapore, JB, and now KL—"Don't play, play!"
Ticket prices start from RM158. To purchase tickets, visit www.vip.my.
7 - 9 April, Magical Musicals with the KLPAC Orchestra @ KLPAC
Or if you'd prefer an evening of music, join the KLPAC Orchestra as they pay tribute to some of the most popular and well-loved musicals. The programme includes tunes from Beauty and the Beast, Chicago, Les Misérables, My Fair Lady and the Phantom of the Opera.
Tickets are priced at RM66. Concession prices are available. For more information, visit the event page.
8 April, Ilo Ilo film screening @ Ilham Gallery
The debut feature by Singaporean writer-director Anthony Chen, Ilo Ilo chronicles the close relationship between a young boy and his Filipina maid, Theresa. It won the Caméra d'Or award at the 2013 Cannes Film Festival, becoming the first Singaporean feature film to win an award at the prestigious festival.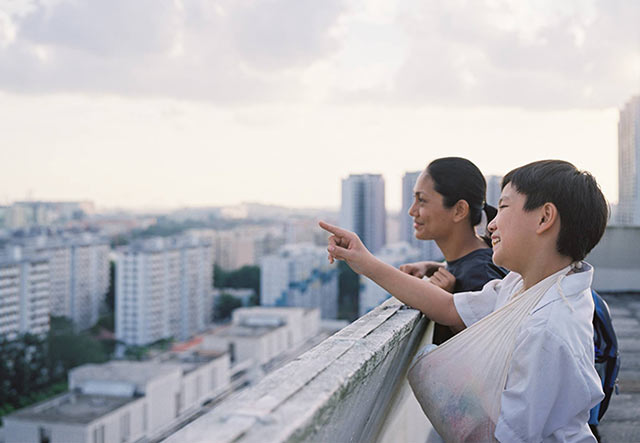 For more information, visit the event page.
12 April, Battle Bloom: Album Release Show @ Playspace Live, Damansara Perdana
After writing songs and charming crowds for almost a decade, Battle Bloom (formerly known as Saturday Afternoon) is set to launch their debut album next week, and you can be a part of it. Expect the band's emotionally-rich melodies accompanied by familiar themes of life and (lost) love in the six-track album titled Maps and Diagrams.
RSVP at the event page—entrance fee of RM35 includes CD and exclusive lyric poster.
15 April, Levi's presents Classics Remastered @ The Bee, Publika
To celebrate the revival of its iconic Orange Tab collection, Levi's invites us to a night of music at The Bee. Rock band Pitahati headlines the party, joined by Couple, Ramayan and Golden Mammoth in the line-up. Dress in your favourite pair of Levi's to snag exclusive free gifts (while stocks last), or bring along your Levi's apparel for free customisation at the pop-up Tailor Shop.
Admission is free. For more information, visit the event page.
21 April, One Man Star Wars Trilogy @ HGH Convention Centre, Kuala Lumpur / 22 April @ The Wembley's Grand Ballroom at St. Giles, Penang
Meet Charles Ross, the Star Wars fan who has watched the films 400 times. He is also the man who brings us this live Broadway parody comedy One Man Star Wars Trilogy. Written and performed by Ross himself, this 'One Man - 40 Characters - 3 Epic Films' show will take you through the original trilogy (A New Hope, Empire Strikes Back and The Return of Jedi) in a 75-minute space adventure.
Ticket prices start from RM80. For ticketing and more information, visit www.milestone-entertainment.com.
22 April, Needle Felting Workshop (Totoro) @ KL/EX, Subang Jaya
Want to pick up a new hobby or skill? Try your hand at needle felting. This beginners' workshop will be led by Wen Dee, the owner of TokkiStore on Etsy, where she will guide you through step-by-step felting techniques before making your very own Totoro!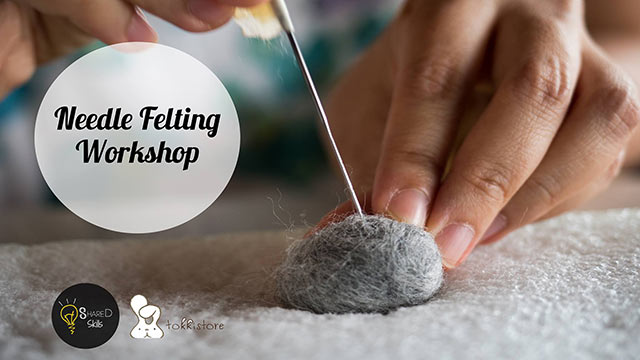 Workshop fee is RM160 for one, and RM300 for two pax. For more information, visit the event page.
22 April, Sungha Jung Live @ PJ Live Arts
Fingerstyle guitarist and Youtube sensation Sungha Jung is back to blow us away with his brilliant guitar playing. One of the most successful fingerstyle guitarists in the world, the 20-year-old never ceases to amaze with his ability to play the bass, melody and rhythm on one guitar. Catch him playing some of his most popular renditions of pop, contemporary, jazz and classical tunes later this month at PJ Live Arts.
Ticket prices start from RM98. To purchase tickets, visit www.tix.my.
23 April, The Complete Futures of Malaysia, Chapter 1: Future Ministries @ APW Bangsar
Ali Alasri, Faiq Syazwan Kuhiri, Mark Teh and Wong Tay Sy's 'The Complete Futures of Malaysia' is a generative series of research and creative projects aimed at investigating changing perceptions of the future in Malaysia, and beyond. The third and final event of the series, Future Ministries will see 24 artists, activists, thinkers and citizens take on current Malaysian ministerial portfolios and propose their visions, changes and ideas for the year 2063. Head down to APW Bangsar for a stimulating discussion on our nation.
Admission is free. For more information, visit the event page.
Ongoing exhibitions:
18 December 2016-16 April 2017, 'Afterwork' @ Ilham Gallery, KL
A major group exhibition curated by Freya Chou, Cosmin Costinas, Inti Guerrero and Qinyi Lim, 'Afterwork' explores the issues of class, race, labour, and migration in the region, as well as their corresponding aesthetics and histories. It features the work of artists from different generations, contexts and practices, showcasing different approaches and perspectives of the issue at hand.
For more information, visit the website.
14 February - 16 April 2017, 'Manah: A Living Legacy' @ Galeri Petronas, KLCC
An exhibition featuring the artistic and creative expressions of Malaysia's indigenous communities and their strong connection to the rainforest, 'Manah: A Living Legacy' seeks to re-represent indigenous aesthetics in a new context, challenging the notion of indigenous culture as something that is inferior or backwards. Highlights include artworks from a new generation of young indigenous artists, namely Alena Ose' Murang, Shaq Koyok, Kendy Mitot and Kaleb Anyie Udau. 
Admission is free. For more information, visit the website.