Joss Stone rose to phenomenal success when she was just in her teens. One big break arrived and the singer immediately made a hit with her debut album The Soul Sessions. Now, seven albums later, and Stone has already established herself not just as a soul-pop-jazz-funk artist, but also the owner of her very own record label called Stone'd Records.
Her latest album Water For Your Soul took fans and the music world by slight surprised, as Stone teamed up with Damian Marley (Bob Marley's youngest son) and producer A.R. Rahman for an album that became the highest-selling reggae album of 2015.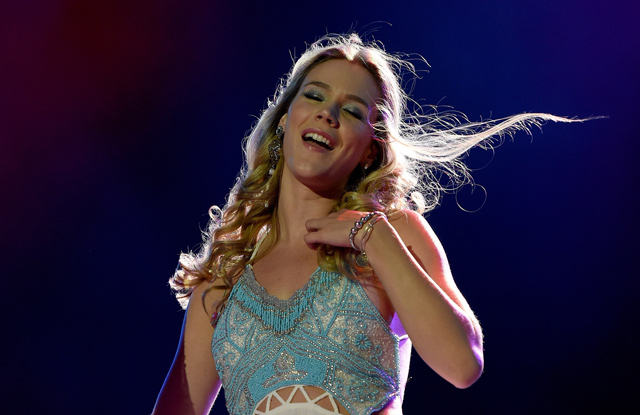 As Stone will be heading to our region to perform at the Singapore International Jazz Festival (Sing Jazz 2016), we caught up with the singer-songwriter on her latest work with reggae.
You signed your first record deal as a teenager – and understandably being a successful, prominent artist is a dream that many young people share. So, is fame and success everything that you thought it would be?
I'm not a fan of fame, really. I find it mostly annoying… But being successful with your dreams in life is a beautiful thing. Regardless of whether it is with making music or making a great cake, it is nice to achieve a goal!
Your latest album Water For Your Soul was your first reggae album – were you always skewed towards the genre, or did Damian Marley have a lot to do with it?
Well, I have listened to reggae all my life since I was a little tot. My dad introduced me to Linton Kwesi Johnson when I was maybe four? Reggae is part of our everyday food. I have dabbled with reggae on my past records as well, with "Less is More" on my first record of originals, Mind Body & Soul, and then a little influence here and there on a few other tracks. I guess the simple answer is, I just like it!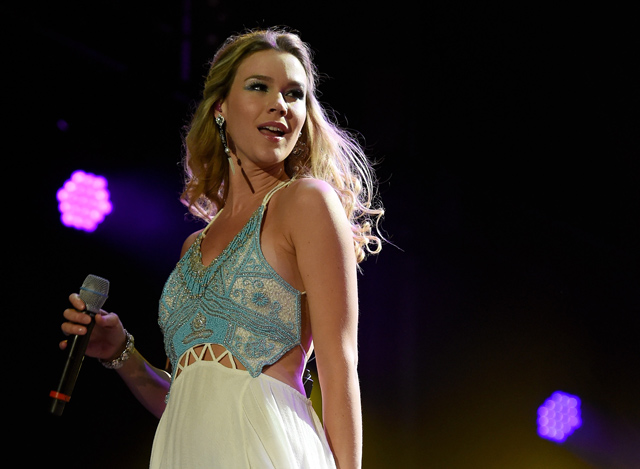 Tell us more about Water For Your Soul – other than the different musical direction you took, how do you feel you've evolved with the creation of this album?
I don't know. I just made a piece of music with some very talented, inspiring people. Those people, and the travels that I have been on, have influenced the world sound of the record. But if we're talking about how I have evolved as a person, I couldn't tell you, because I feel exactly the same.
It was reported that people were quite upset that your latest album was the highest-selling reggae album of 2015 – how do you deal with critics?
It depends who the critic is. If the critic is someone I listen to (a fellow musician or singer) then I listen; If the critic is someone that purely writes about music but doesn't play and has never been on my radar for any reason, then I wouldn't really be affected by their review. People generally send me good reviews so I read them over bad ones. Best decision was leaving the big, major record label because it's given me freedom. You are in control of your own happiness.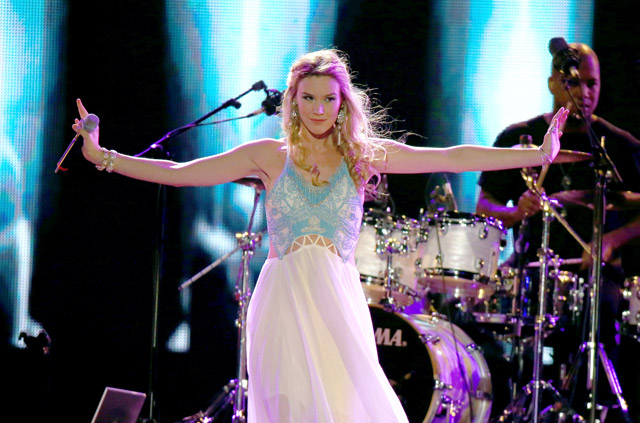 What other genre of music would you consider delving into?
Any genre. The sky is the limit.
You've performed and collaborated with many other big names in music. Who has stood out the most for you?
Probably Nitin Sawney, he is a great artist and a great musician. He is good to talk to.
Catch Joss Stone live at Sing Jazz 2016 that's happening from 4 to 6 March at Marina Bay Sands. More info at sing-jazz.com.
Related stories:
Grammy Awards 2016: The winners
Buro 24/7 Malaysia Playlist #29 : Romance 101
| | |
| --- | --- |
| SHARE THE STORY | |
| Explore More | |