Lifestyle
Behind HomeAway's growth in the vacation rentals industry, and in Asia
An insider's perspective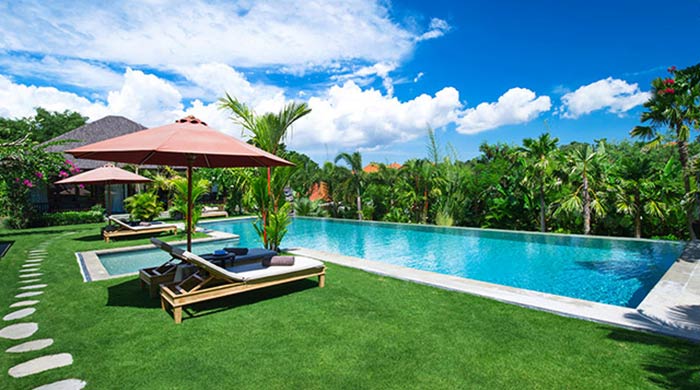 Prashant Kirtane's foray into the vacation rentals industry started back in June 2012, when he co-founded Travelmob, a rental and listings site that focussed on Asia. In 2013, HomeAway acquired a majority stake in Travelmob, before fully acquiring the company in 2015 and appointing Kirtane as the Vice President for its headquarters in Asia. Now, Kirtane continues to lead HomeAway's expansion in Asia, building awareness for both the brand and vacation rentals in the region.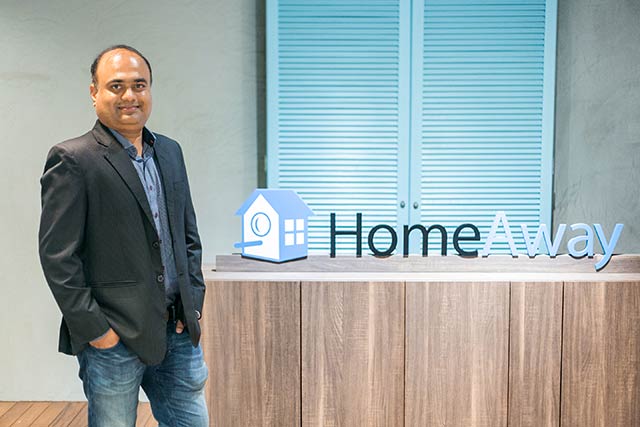 Have you observed a change in people's perception towards vacation rentals in recent years? If so, how has that affected HomeAway's plight in the industry?
"The concept of renting vacation homes has been popular in markets like US, Europe and Australia for many years. According to Phocuswright, less than 40 percent of US adults aged 18-34 had ever stayed in a vacation rental three years ago, and this number has grown to 46 percent last year.
At HomeAway, our mission is, and remains, to make every vacation rental in the world available to every traveller in the world through our online marketplace. This is regardless of a travellers' budget, and with over two million places to stay in 190 countries, there is a wide range of listings available on our platform for every budget."
Take us through the growth and expansion of HomeAway Asia, and its current position in the region.
"Since joining the Expedia family, business at HomeAway has accelerated. After the acquisition, we have benefitted from Expedia's scale by integrating over 40,000 HomeAway listings on the Expedia platform. In the long term, we expect to derive significant benefits by leveraging Expedia's distribution, technology and expertise to provide an even better experience and greater value to our home owners, property managers and travellers.
In 2016, HomeAway delivered approximately US$6 billion of online gross bookings globally, an increase in 46 percent year-over-year, driven by over 22 million online room nights. HomeAway delivered US$185 million of revenue in the first quarter of 2017, representing an increase of 30 percent year-over-year.
Asia is poised to be a key growth driver for HomeAway as more Asian consumers travel domestically, regionally and internationally. Asian travellers are quickly catching on to the benefits of renting a whole house for their vacation—for greater value, greater comfort and a better experience."
What gives HomeAway the edge compared to other vacation rental sites?
"Instead of obsessing over other players in the category, we at HomeAway are focused on making entire homes available on our sites to travellers, giving them a home away from home experience. We believe that staying in a vacation rental helps familes and friends create unforgettable holiday experiences together. We have discovered that after staying in a vacation rental for the first time, 82 percent of travellers plan to do so again (according to Q2 HomeAway CSAT in US). Why is that? That's because you create memories with your loved ones in the comforts of a home, not in hallways and lobbies.
Many homes listed with us are located in traditional vacation destinations and appeal to larger groups of families or friends. However, in Asia, we also have a wide selection of apartments, condominiums and whole homes in popular city destinations including Bangkok, Hong Kong, Seoul, Singapore, Taipei and Tokyo where space, value for money and location are important for travellers. There are still millions of travellers who have not experienced staying in vacation rentals and we aim to change that."
"Asian travellers are quickly catching on to the benefits of renting a whole house for their vacation—for greater value, greater comfort and a better experience"
Quality of supply is evidently key for HomeAway Asia. How do you ensure the quality of your listings are of a desired standard?
"At HomeAway, we do our best to ensure that our listed properties meet the high quality standards we set. We equip our owners and property managers with tools and programs to better merchandize and market their properties. We take great care in verifying our hosts before they are put on the site. All travellers are encouraged to leave a review for their stay. Property reviews from past guests help to reassure travellers that a property is truly as described, and helps them to book with more confidence.
Ultimately, we are a marketplace and we facilitate rental of individually-owned properties by travellers through our sites. We try to make sure that all reviews on our site are unbiased and truthfully reflect the experiences of both travellers and owners so we can ensure that properties are clean, safe and up to the high standards we set for ourselves."
What has been the biggest challenge for HomeAway Asia so far?
"The greatest challenge for HomeAway and the vacation rentals industry is the low awareness and understanding of the category. With our brand and category building efforts, we plan to continue accelerating the growth of the vacation rentals industry in Asia.
Furthermore, government regulations for the sharing economy, vacation rentals included, is a grey area in many countries worldwide. In Asia where the category is still fairly new, our goal is to work with governments to share best practices that would help to create short term rental regulations that will benefit the whole community. We believe that regulations should encourage compliance and that all rules should be fair and enforceable. Asia is a key region for HomeAway and we remain excited and optimistic about the potential for vacation rentals across Asia."
What did you learn from your previous business (Travelmob) that you were able to apply to your current role at HomeAway?
"While HomeAway, and now Expedia, bring a wealth of resources and experience, the fundamentals required to succeed in the vacation rentals marketplace remain the same. Since our early days, we have always appreciated the diversity of the markets in the region and hence support 14 languages and 22 currencies in Asia. 100 percent of the listings on the HomeAway Asia platform are online bookable, making the booking process seemless and secure. Another learning we had in our early days was that mobile is crucial in Asia. Hence, from the onset, we invested in building the best possible user experience for our mobile apps. A vast majority of our traffic in Asia now comes from mobile devices.
Finally, the success of travelmob, to a large extent, was due to the small, but passionate team. After the HomeAway acquisition, the team has grown in size and we have moved to a bigger office in the heart of Singapore. I firmly believe that our people are still our biggest asset and we make deliberate efforts to ensure that we provide a conducive environment in which the team is highly motivated and can realise its full potential."
What are some of the most popular HomeAway destinations in Asia?
"According to our site traffic data, Taiwan, Japan, Indonesia, and Thailand are the most popular Asian destinations. Demand to India and South Korea is also on a rise and these are the emerging destinations for HomeAway in Asia."
Are there any exciting upcoming vacation destinations in the region that are on HomeAway's radar?
"HomeAway has recently inked an official partnership with Setouchi Brand Corporation, one of the largest regional Destination Management Organizations (DMO) in Japan, to encourage travellers to visit the Setouchi area, also known as the Seto Inland Sea. As part of the collaboration, travellers can book their accommodation through HomeAway in the area, which includes seven prefectures – Ehime, Hiroshima, Hyogo, Kagawa, Okayama, Tokushima and Yamaguchi.
Japan is one of HomeAway's top markets in Asia, and has always been a very popular travel destination. The Setouchi area in particular has so much to offer travellers, and staying in a traditional Japanese house provides a great cultural experience for families and groups of friends. We are excited about this partnership, and look forward to introducing our global travellers to the stunning Setouchi region, when they book a unique property through HomeAway."
And lastly, we have to ask — what has been your favourite HomeAway experience?
"My favourite HomeAway experience was in Phuket, Thailand, where I booked a villa with my family by the beach in Naka Lay Bay, overlooking the Andaman Sea. The property was set on the side of a gentle hill near the water's edge, and there were many quiet corners and open spaces where we could hang out as a family. The feature I remember the most is the beautiful staircase that led from the main foyer into the lounge, connecting it to the main communal living space.
My family would spend the evenings on the wrap-around pool deck, which was furnished with loungers and al fresco dining coves. The privacy we enjoyed from having the whole villa to ourselves made us totally feel at home. To top it all off, we were tended to by the live-in chef and housekeeper who would go above and beyond to cater to all our requests. Having spent most of my time abroad for work, I was glad that I could finally spend quality time with my wife and daughter. It still brings a smile to my face when I think about the wonderful memories we made as a family at our home away from home."
Read about the Buro 24/7 team's HomeAway experience in Bali here.
More lifestyle insiders…
Meet the Buro 24/7 Digital Award 2017 winners
Learning what it takes to sit at the top with Joanne Kua, CEO of KSK Group Berhad
| | |
| --- | --- |
| SHARE THE STORY | |
| Explore More | |