Art + Design
More than a viral sensation, pictograms have a special connection to the Tokyo Olympics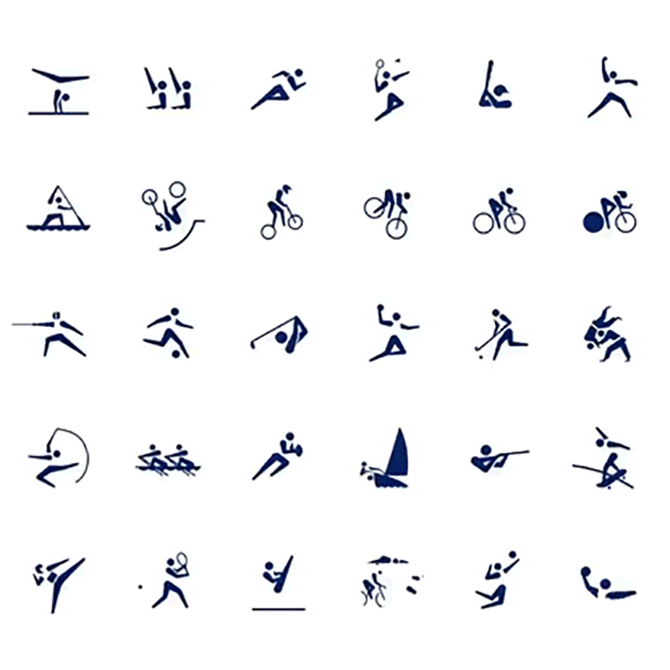 The human pictograms may not have brought back any medals from the Tokyo 2020 Olympics opening ceremony, but they sure won over the Internet. In a curtain-raiser short of head-turning moments and star power, the pantomime sketch instantly stood out for its wit and ingenuity.
As audiences around the world kept all eyes glued on the screen, a performer rapidly acted out the Olympic pictograms—aka the kinetic logos of the various sports disciplines being held at the Games—with the help of two able assistants. Altogether, they brought to life 50 pictograms across the 33 sports at Tokyo 2020.
Precise except for a dropped racket—which we'd argue added to its appeal and highlighted the Olympic spirit of sportsmanship over robotic perfection—the 'pictogram sequence' was fun to watch and on theme with both the Olympics, as well as the wacky side of Japanese pop culture.
Who are the human pictograms?
An instant sensation, Pictogram-san even made an appearance at the opening ceremony's press conference. The mysterious performer was revealed to be Hiro-Pon, of Japan's award-winning silent comedy act Gamarjobat Company.
Formed in 1999, Gamarjobat was initially a duo but after 20 years, in 2019, Hiro-Pon became a solo artist. Known usually for his striking yellow mohawk, he's now added the iconic blue and white costume to his hall of fame. Here's another fun fact. His two assistants were actually four people: Masa and Hitoshi (a pantomime duo who go by the name of Gabez), comedian Minami Daisuke (who's also an illustrator and children's book author), and actor Matsumoto Ryo.
Who designed the Tokyo 2020 pictograms?
The pictograms for Tokyo 2020 were first introduced to the public in 2019. A team of designers led by Masaaki Hiromura took nearly two years to come up with the 50 designs (some sports are depicted by more than one pictogram). Hiromura is a veteran sign designer, winning his first Japan Sign Design Association (JSDA) Award in 1983. In 1988, he set up the Hiromura Design Office.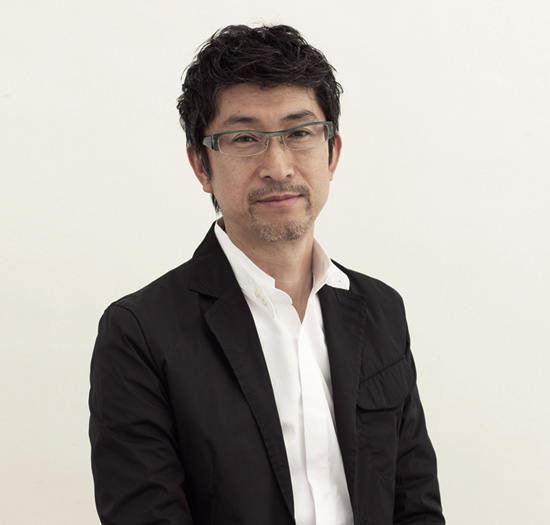 Besides signage design, his company specialises in corporate identity and visual identity planning for museums, commercial facilities and educational facilities. According to his profile on Commarts, Hiromura completes an average of eight major signage projects a year. As for his design philosophy, he's quoted as having said:
---
"Everybody makes up stuff about why signage works, but the most effective signage is when there's a person there who says, 'Welcome.' A sign only replaces direct communication. The perfect system is the one requiring the fewest number of signs."
---
In the tradition of effective signage, pictograms were introduced to overcome language barriers. Delving into their history reveals a special connection to Tokyo and the Olympics. The very first modern pictograms were first introduced at the 1964 Tokyo Olympics, when Japanese organisers sought to communicate information to athletes and visitors using a standardised set of stylised figures.
This extended not just to representing individual sports, but also to denote facilities and services. Artistic director Masaru Katzumie and graphic designer Yoshiro Yamashita created 20 sports pictograms, and 39 others for purposes such as pointing out washrooms and first aid stations. Those universal male and female logos we've come to closely associate with gendered toilets? The 1964 pictograms helped to inspire their creation and usage!
"I have tried to express the dynamic beauty of the athletes through these pictograms, while respecting the legacy bequeathed by the pioneers of the Japanese design industry in their designs for the Tokyo 1964 Games," expressed Hiromura at the unveiling of the Tokyo 2020 pictograms.
In 2021, they're used for a variety of purposes. There are two sets for organisers to choose from: "Free Type" and "Frame Type". The Free Type unframed pictograms are used on posters, tickets and licensed products, while the Frame Type pictograms are for more functional purposes on maps, signage at competition venues, guidebooks, and on websites.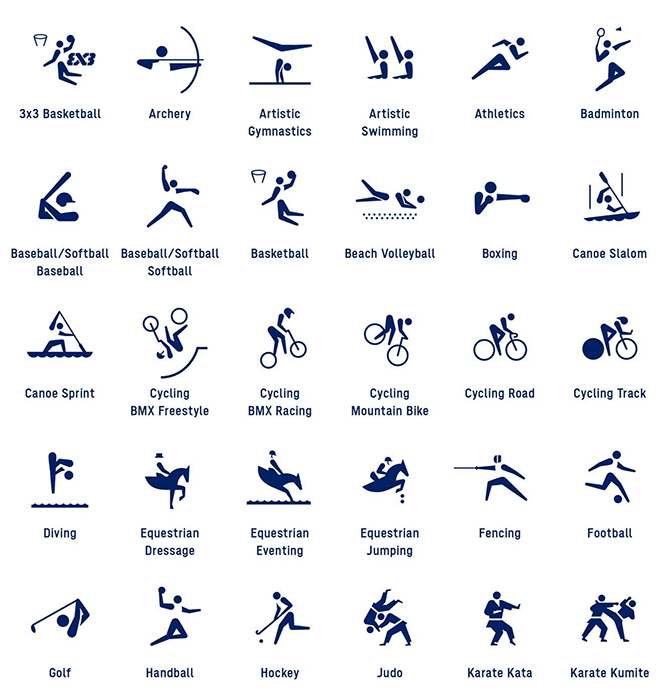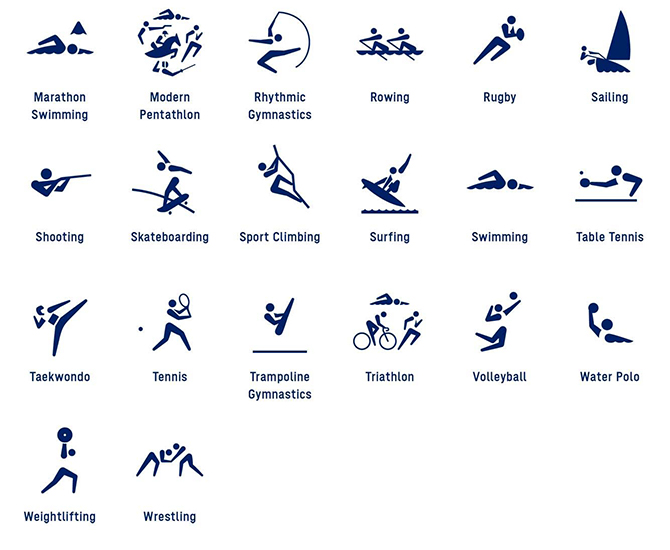 For a beleaguered Tokyo Olympics organising committee, the pictogram performance's success at the opening ceremony is a small comfort. It might not be enough to save the day—but any good publicity will go a long way towards erasing the bad taste left by a string of scandals and Covid-19 concerns.
For a Games that seeks to unite people regardless of race, status and language, the pictograms have once again triumphed as a reminder of the Olympic spirit.
For more on the Tokyo 2020 Olympics, click here.
| | |
| --- | --- |
| SHARE THE STORY | |
| Explore More | |